In this post, I'm going to share with you how to get more views on YouTube.
In fact, I used all of the tactics below to get 16.9k views on my biggest YouTube channel… every 48 hours: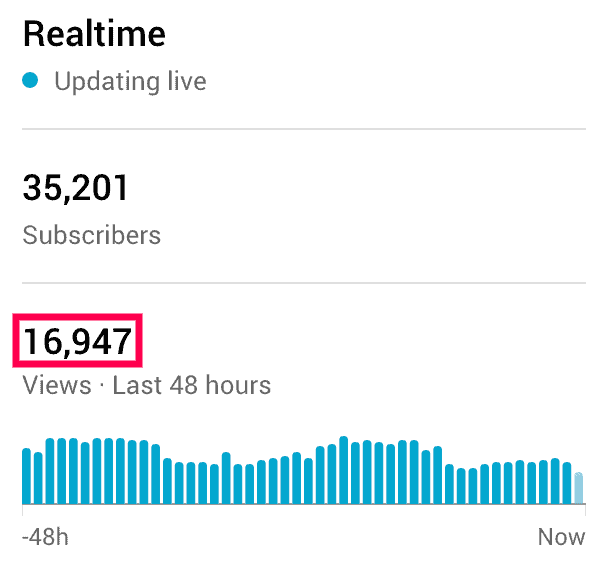 And overall, these tactics got that channel over 7 million views (and counting).
So here is how to get more views on YouTube:
Define Your Channel Strategy
You can't get views on YouTube if you don't have a channel strategy.
More precisely, you need to know exactly :
what your channel is about
who you're talking to
Let's do this.
1. Talk to a specific audience
Without a specific audience, you'll have a very hard time getting views – especially at the beginning.
And notice I talked about an audience, not a topic.
So sure, your channel will be about a topic, like:
fitness
healthy eating
digital marketing
interior design
But these are too broad, there is just too much competition.
Use the word for after your topic and define who you're talking to.
For example:
personal finance for freelance designers
healthy eating for people always on the go (truck drivers, pilots, …)
digital marketing for apparel e-commerce
interior design for small house
You now have an audience (or a niche) – make content for it!
2. Use the "FOT" formula to find your unique twist
It's pretty hard to create something viewers have never seen before.
Yet it's important to find your unique twist to get more YouTube subscribers (and thus more views).
To define your twist, use the FOT formula.
FOT stands for "[Famous person] Of [Topic]".
The less related that famous person and the topic are, the better.
For example, take Andrei Jikh: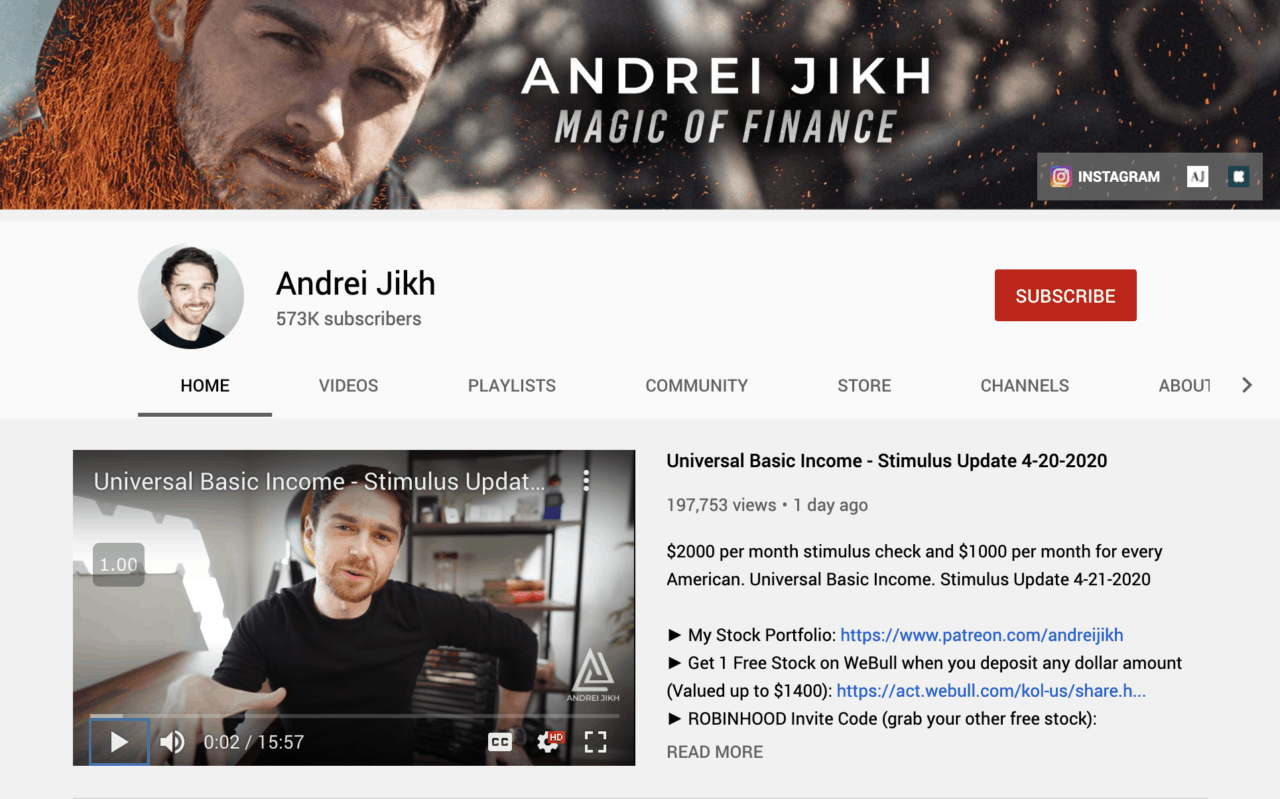 For many of its subscribers, he is the "Peter McKinnon of Finance".
Andrei masters card tricks and B-rolls like Peter McKinnon, yet he talks about finance.
Perfect.
3. Put your main topic in your channel name
Sometimes, the name of your channel is a clear indication of what it's all about.
But what can you do when it's not so obvious?
To help viewers understand what your channel is about, you could put your main topic in its name.
Take Erika Kullberg for example: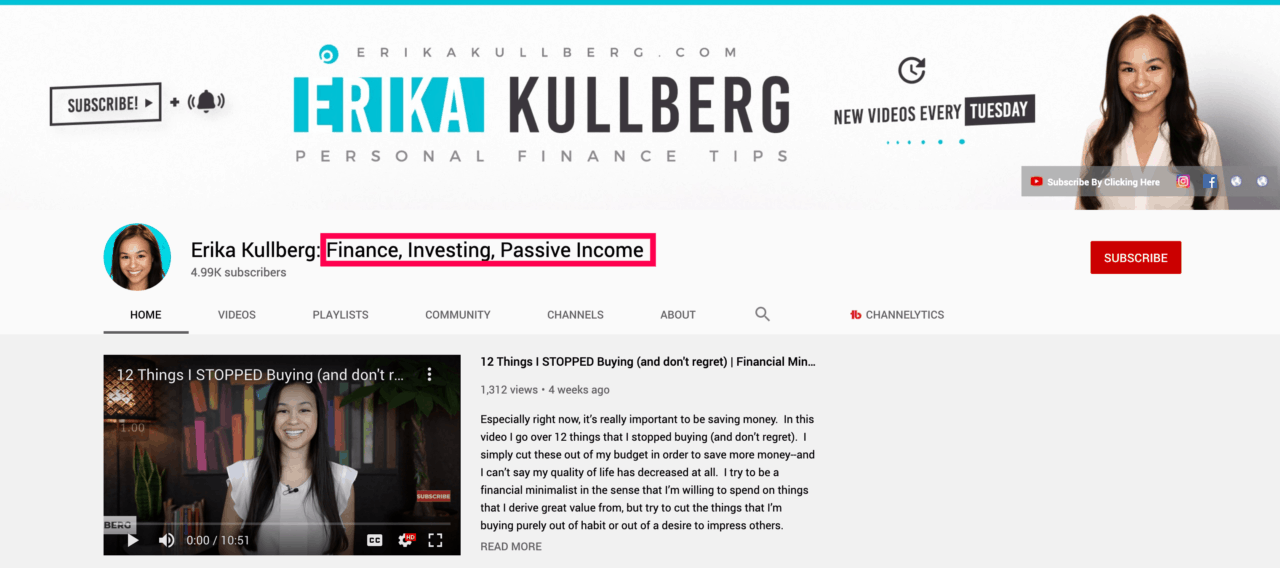 There is no doubt about what she talks about.
So when one of her videos shows up on YouTube, viewers will know exactly what to expect.
Simple and effective.
PS: don't worry, you can always change your channel name later, if you need to.
Make Videos That Your Audience Will Love
Sure, you can vlog about your day.
But if you want to grow quickly on YouTube, it's better to publish videos your audience is searching for.
So here are 9 video types you should consider to get more views on YouTube.
4. Make videos people search for
The goal here is to target a keyword from the YouTube search engine.
First, search for something your audience is looking for, and let YouTube autocomplete your query.
In the case of my channel about watches, people want to know how to wind an automatic watch: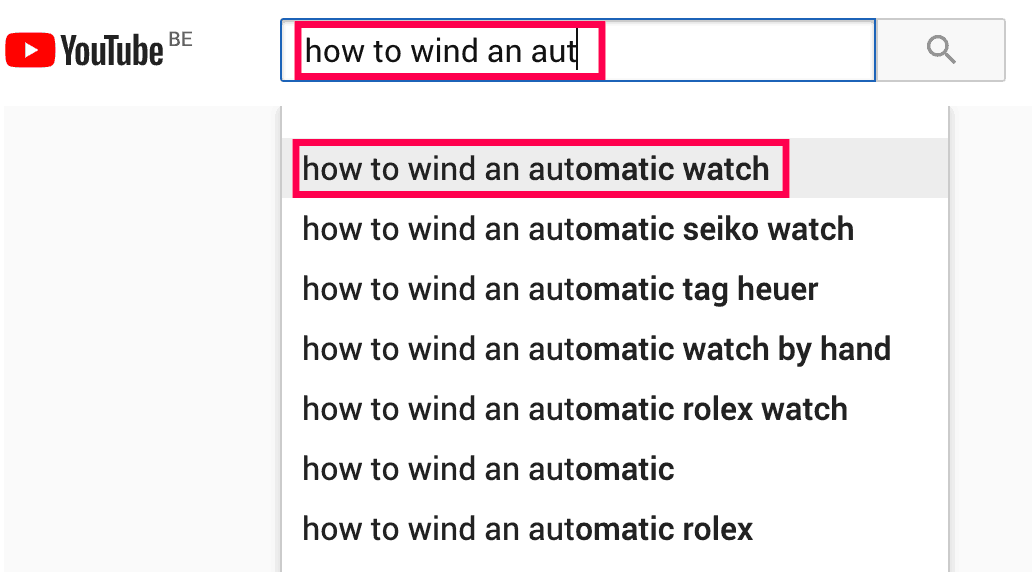 Then, make a video about it.
After some time, if there's not too much competition, it should rank on YouTube: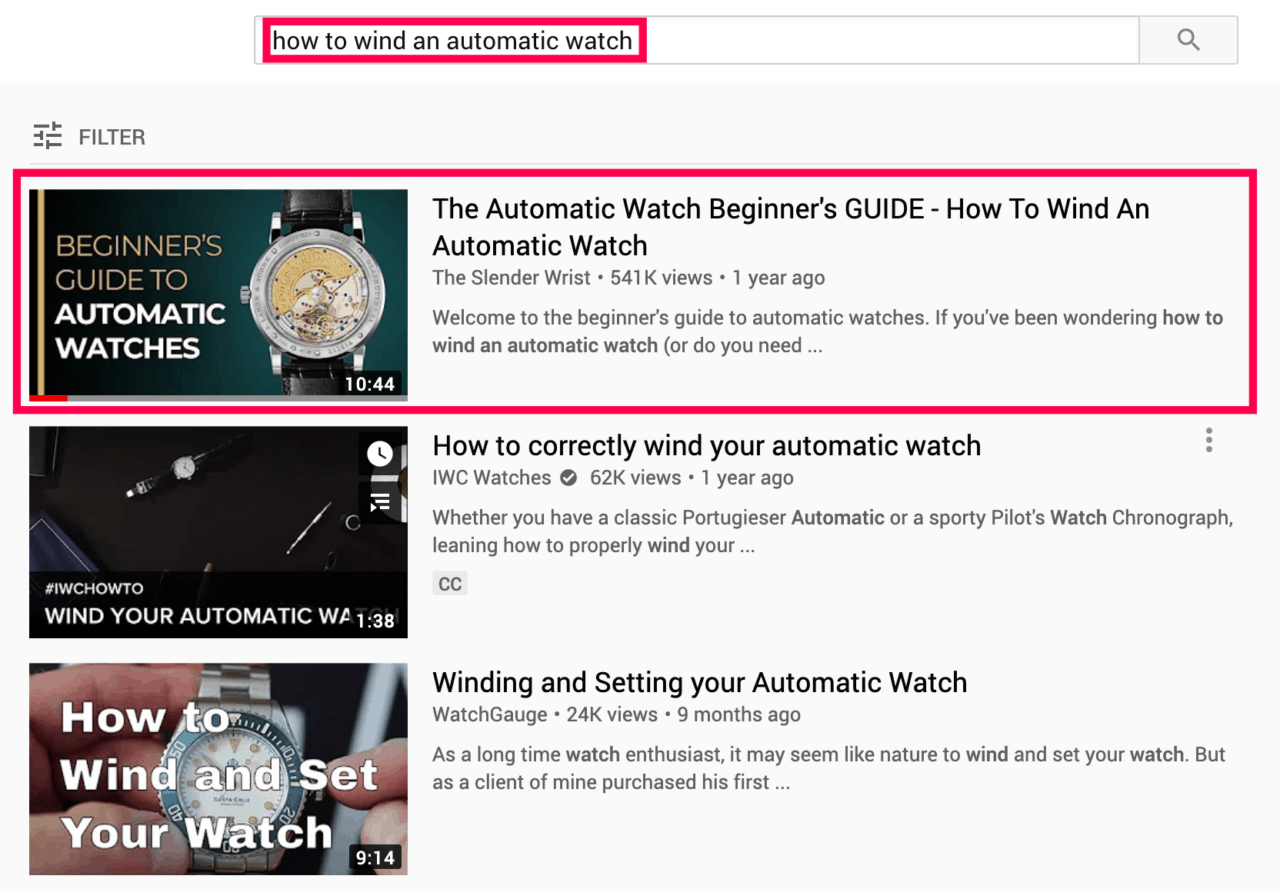 And on Google as well: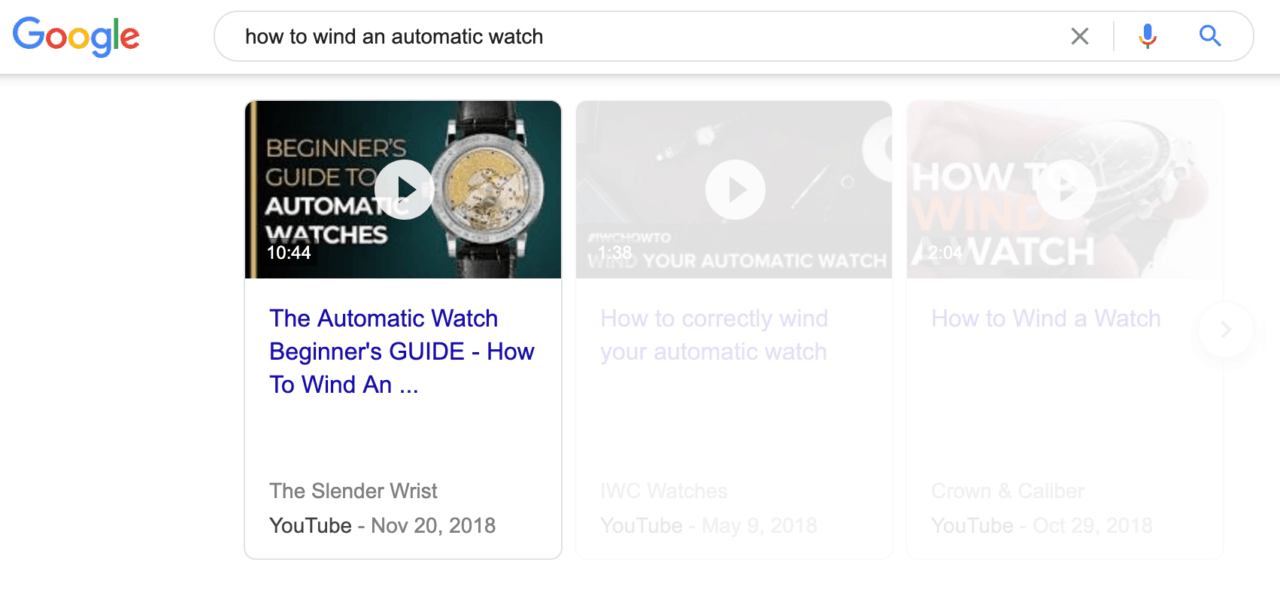 Making a video about what people search for on YouTube is the simplest and most effective way to start getting views.
5. Make evergreen videos
To get views without making new videos all the time, make evergreen videos.
Evergreen videos are videos about topics and questions that your audience is and will always be looking for in your niche.
The best kind of evergreen videos are videos targeting "how to" keywords.
For example, if your channel is about interior design, your audience will always want to know "how to paint a room".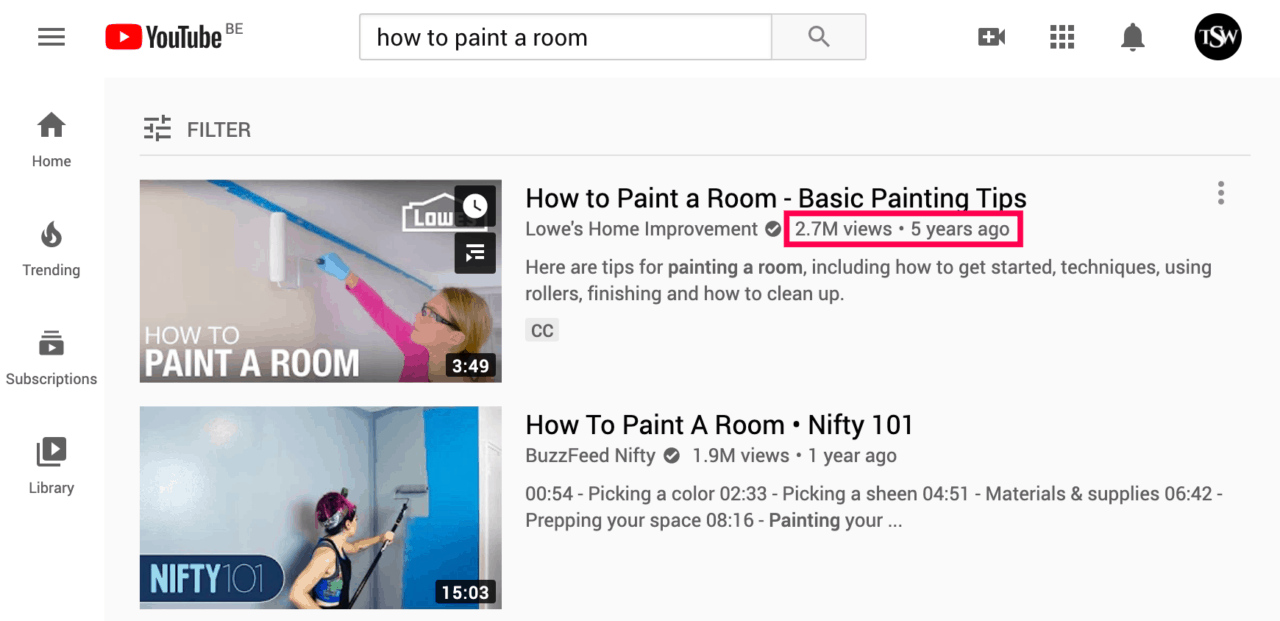 Notice the first result: it's a 5-year old video with 2.7 million views!
Once published, evergreen videos will get views for years.
Nice.
6. Comment on the news
If you're quick to react, you can get a lot of views fast by commenting on the news.
For example, if your channel is about investing, you could make a video about the recent oil market crash: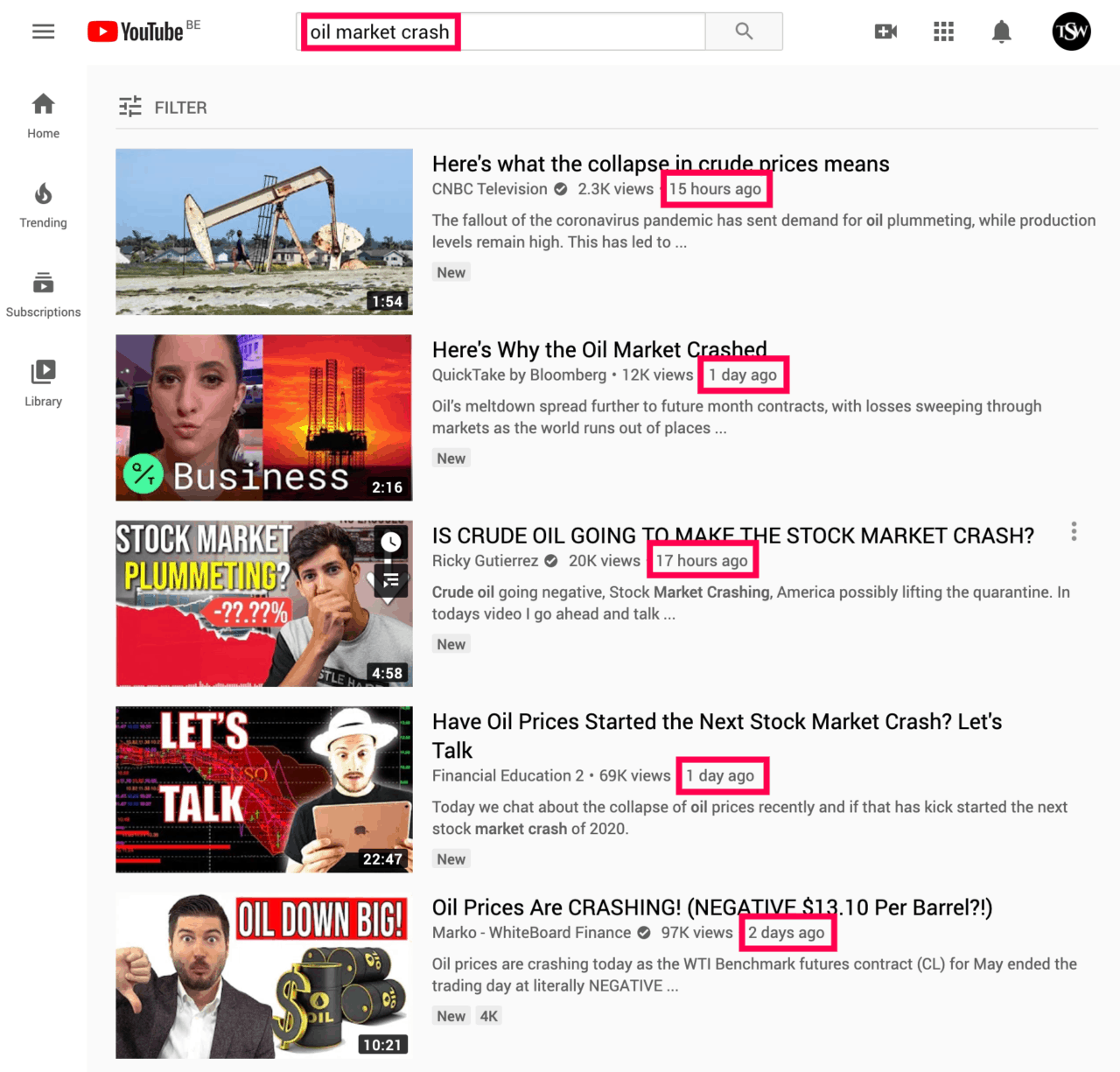 Notice how all the first results are only a few hours old and are already getting tens of thousands of views.
Bear in mind that this is the complete opposite of an evergreen video – videos about the news will quickly fade away.
But it's a great tactic to get views quickly and make viewers discover your channel.
7. React to a popular video
When a video is getting a lot of views in your niche (or your field of expertise), you can make a reaction video about it.
When people search for that video, they should find yours listed in the search results as well.
For example, when Graham Stephan unboxed his new $20,000 watch, I made a reaction video about it.
So now when people search for "graham stephan watch", this is what they get: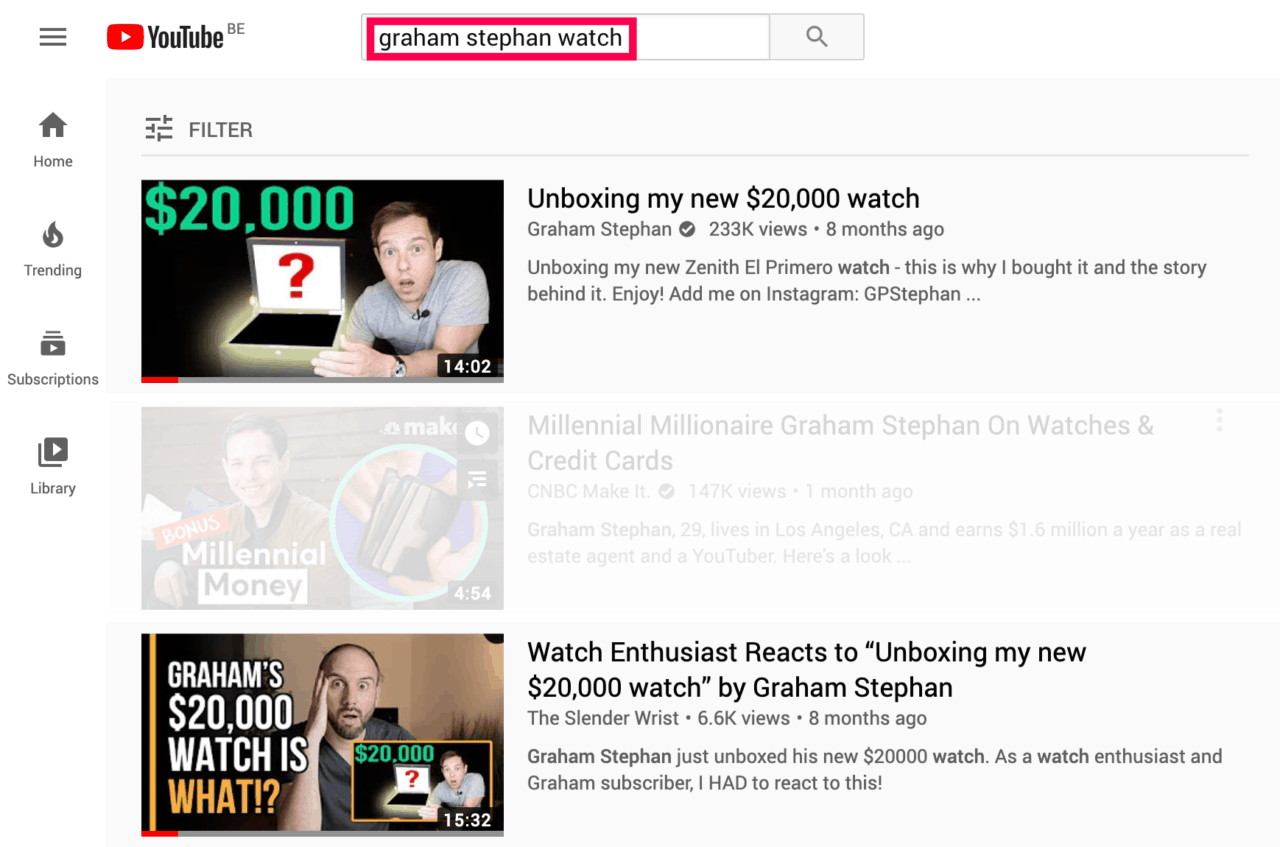 Graham Stephan's video is obviously first. But mine is in the top 3!
Easy views.
By the way, notice how Graham Stephan's niche (personal finance) doesn't matter.
He made a video about watches, and that's my channel's niche!
8. Make experiments
Experiment videos are like evergreen mixed with reaction videos, on steroids.
Take a popular search query in your niche, and make an experiment about it.
One easy way to find experiments your audience will love is to add "for a month" after a search query.
For example, if your channel is about healthy eating, you could make a video about eating "no sugar for a month":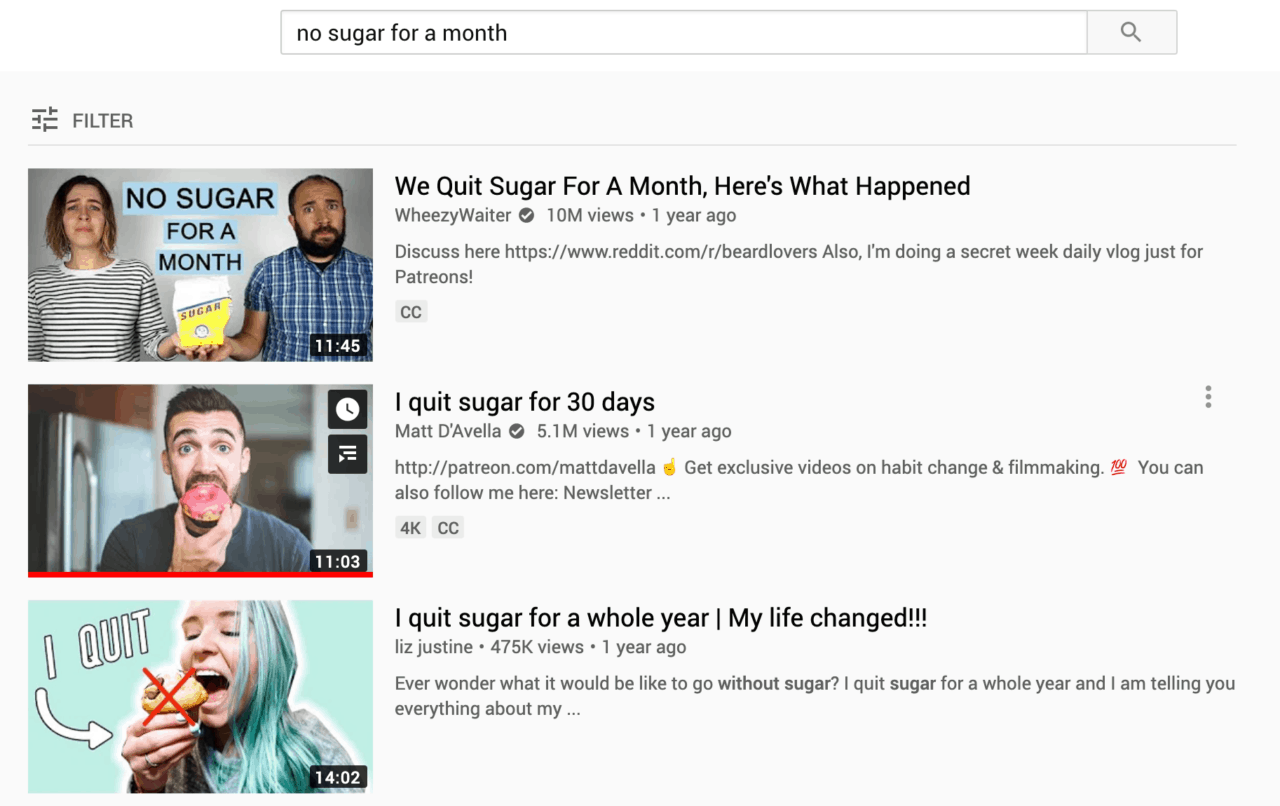 Notice how all the first results for that search query are experiment videos, not evergreen how-to videos.
And they all got A LOT of views.
Cool.
9. Do your thing
Doing your thing is making a video about a special skill you have.
But you absolutely need:
to target the algorithm: you're not trying to get found, but rather recommended by the YouTube algorithm
time: you're not trying to get views fast – YouTube might take years before recommending your videos (if ever)
grit: you need a lot of perseverance to continue publishing videos without getting views
a special skill: YouTube doesn't recommend any random video, the algorithm often shows very impressive or interesting stuff
to master titles and thumbnails: viewers need to click on your video when the algorithm recommends it – no clicks, no views, no more recommendation
So doing your thing is a really tough way to get views.
But when you do, it can go viral.
Take Uri Tuchman for example – he makes videos about wood carving and crafting: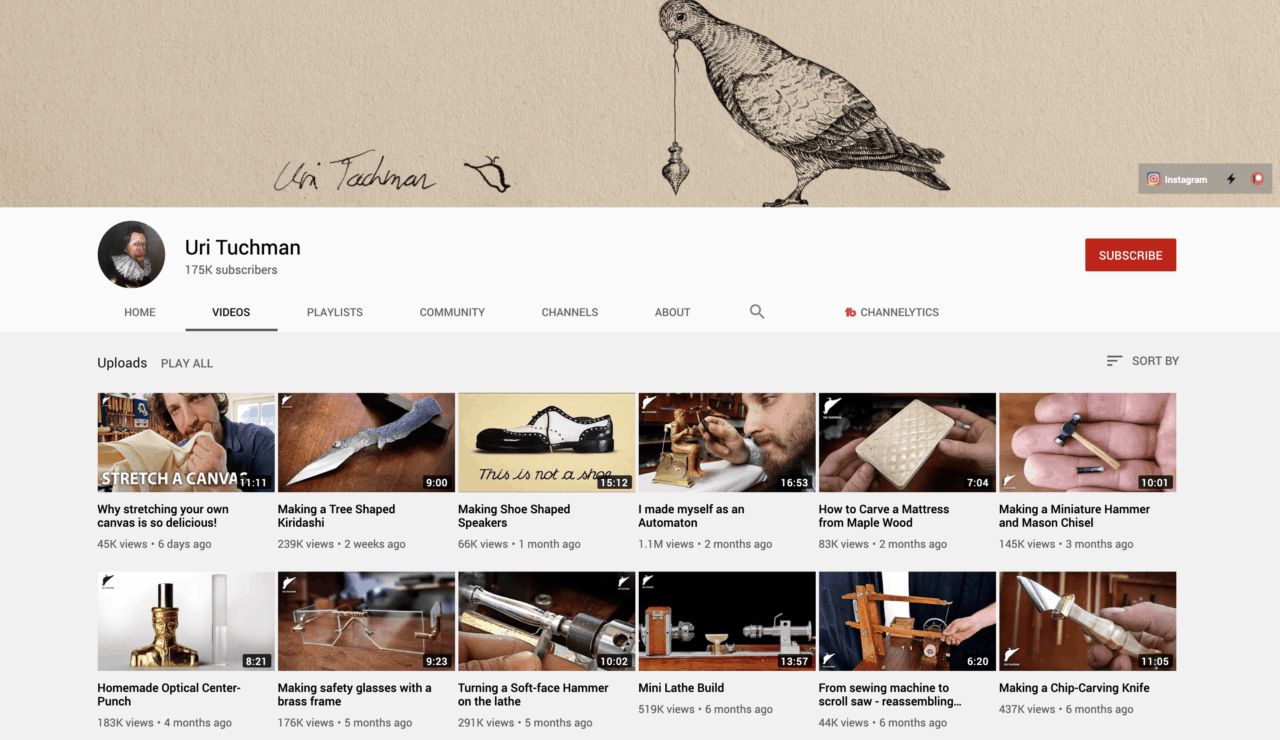 His videos don't target a specific keyword.
Yet his channel blew up all of a sudden around October 2018: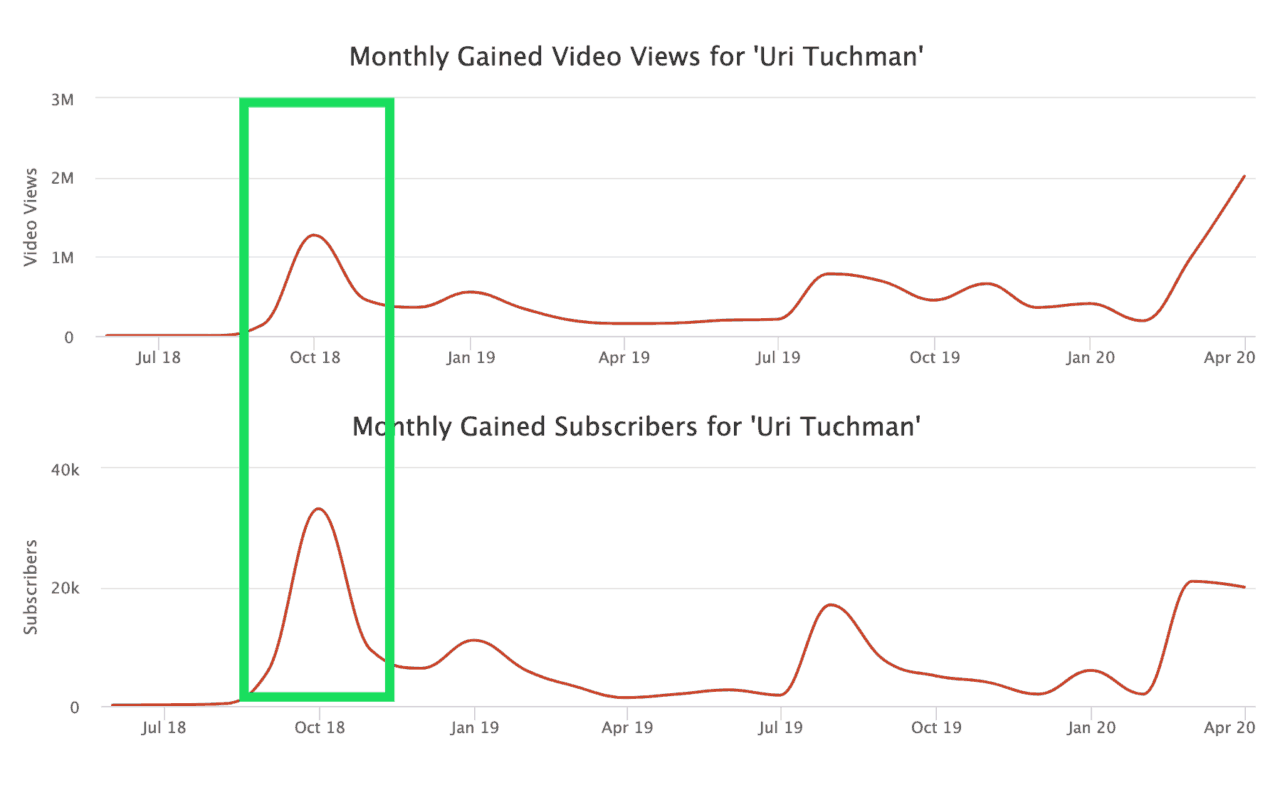 Nice.
10. Don't make giveaways (yet)
Giveaways are a great way to reward your loyal subscribers.
But do them too early and you'll get people entering just to get free stuff… and then never come back.
Not to mention, giveaways are amongst my worst performing videos ever: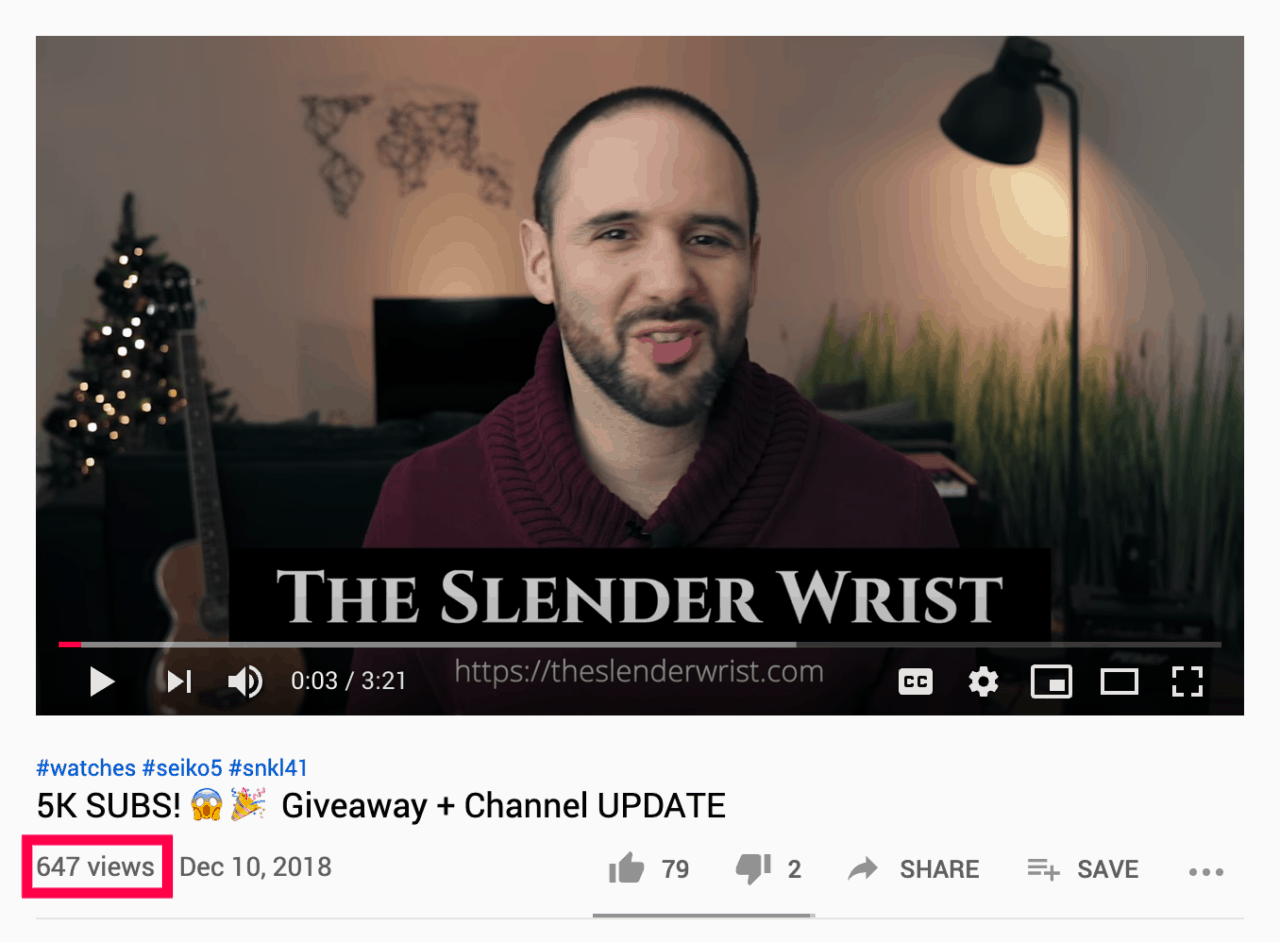 647 views, and it's been like that for months… lame.
So unless you have at least 30,000 subscribers, don't make giveaways just yet.
Use your money to get better equipment, and your time to create better videos.
THAT will get you views.
11. Copy what's working
There's no problem copying other successful channels in your niche.
Now, when I say copy, I'm talking about their content type.
Do NOT copy:
their thumbnail
their personality
their editing style
Find your own twist – or else viewers will roast you for being a copycat.
But if you see tutorials (or lists or reviews or…) performing really well with your audience, do these too.
12. Make collabs
Collabs are a great way to get a boost of views, especially if you're collaborating with a bigger channel than yours.
Sure, you're not gonna get invited to collab as soon as you start.
But keep doing what you do, and eventually, an opportunity will come.
(Please don't bother bigger channels to collab, they probably won't reply.)
Back in September 2019, my channel had 20,900 subscribers. And I was invited to collab on a channel with 129,000 subscribers.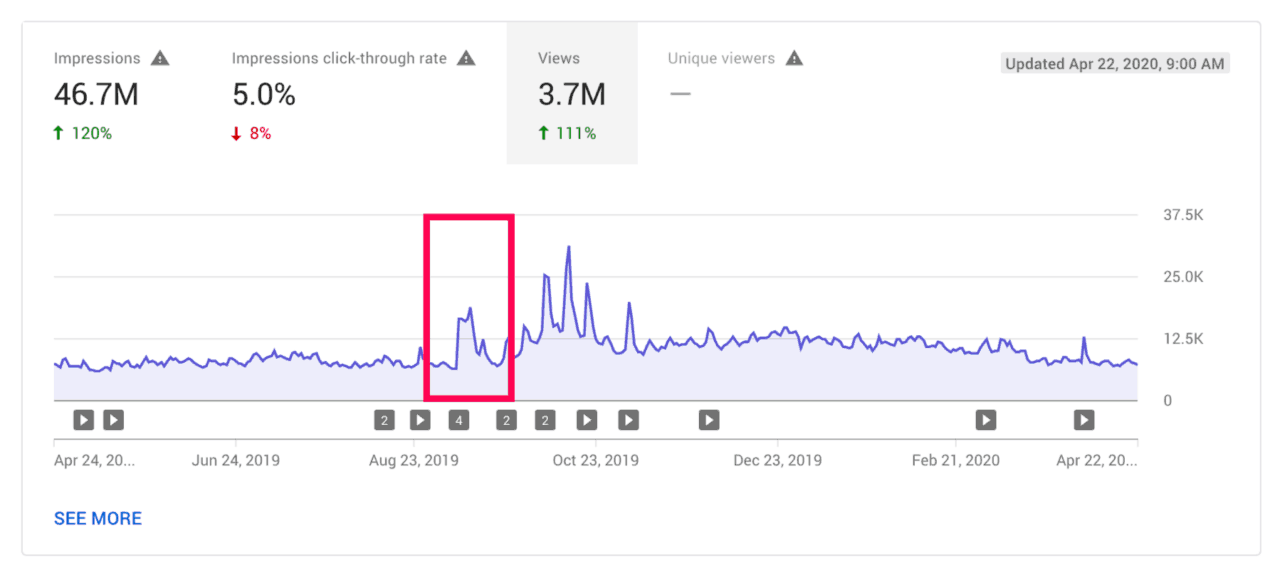 The spike in views lasted a few days but got me way more subscribers than usual.
More subscribers = more potential views in the future.
Create Irresistible Titles
The title is the second most important thing viewers see before they watch your video.
(The first one being your thumbnail.)
So the better the title, the better the chances people will click on it.
Let's dive in.
13. Use your exact keyword in the title
Google and YouTube understand variations of a keyword.
For example, here are some variations of the "seiko 5 watches" keyword: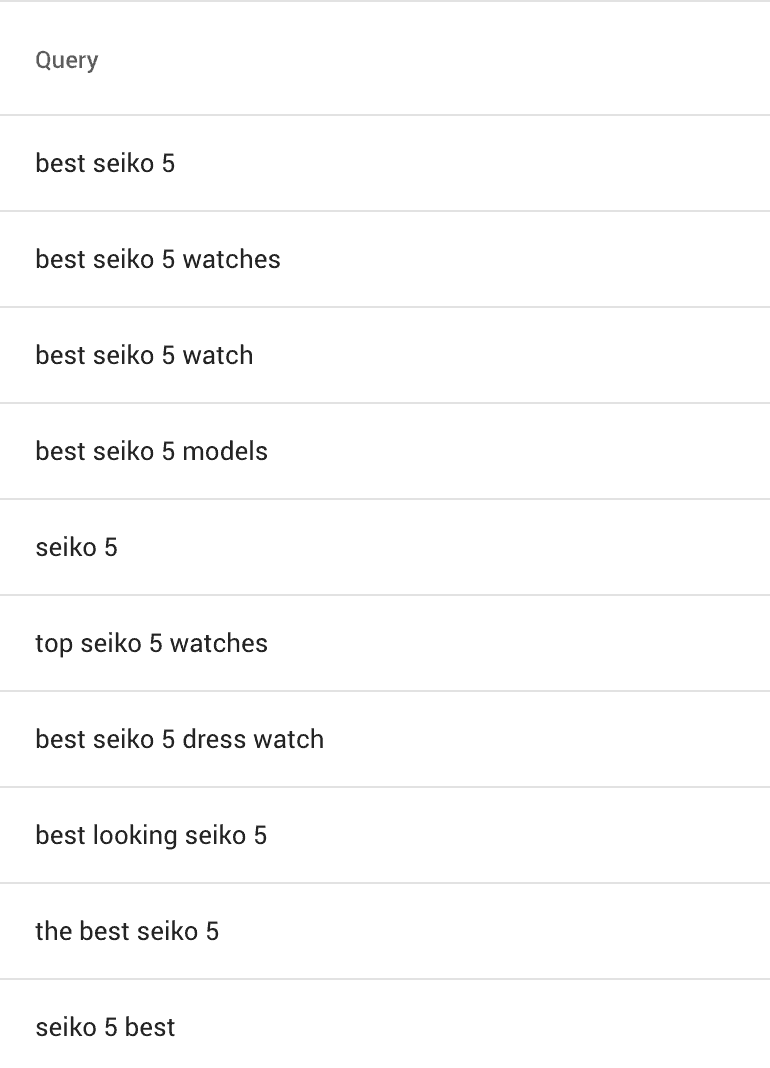 But I've found that using the exact keyword you're targeting makes videos rank faster.
So no need to be creative – just put the exact keyword you're targeting in your title:

Easy.
14. Front-load your keywords
More than just using your exact keyword, you can put it at the very beginning of your title too.
It helps both YouTube and viewers understand what your video is all about: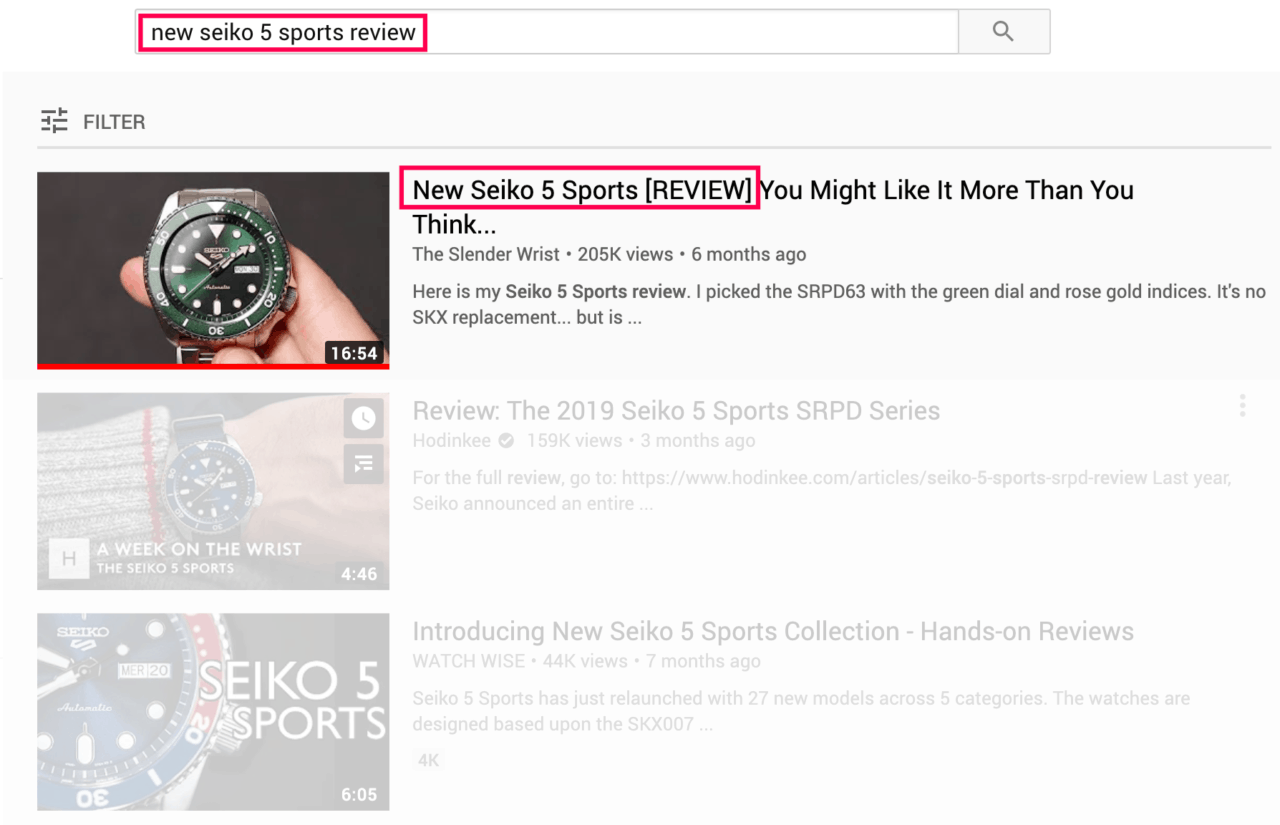 With this technique, if you target a keyword with not too much competition, you should rank in a matter of days.
15. Use power words
Power words create strong emotions.
That's why they can dramatically increase your CTR (Click-Through-Rate).
So when it makes sense, you can use words like these in your titles:
amazing
shocking
free
insane
fast
Just don't over-do it, okay?
16. Use brackets and parenthesis
Adding brackets and parenthesis is a great way to put extra information in your titles.
But even better: it makes your title stand out from the crowd: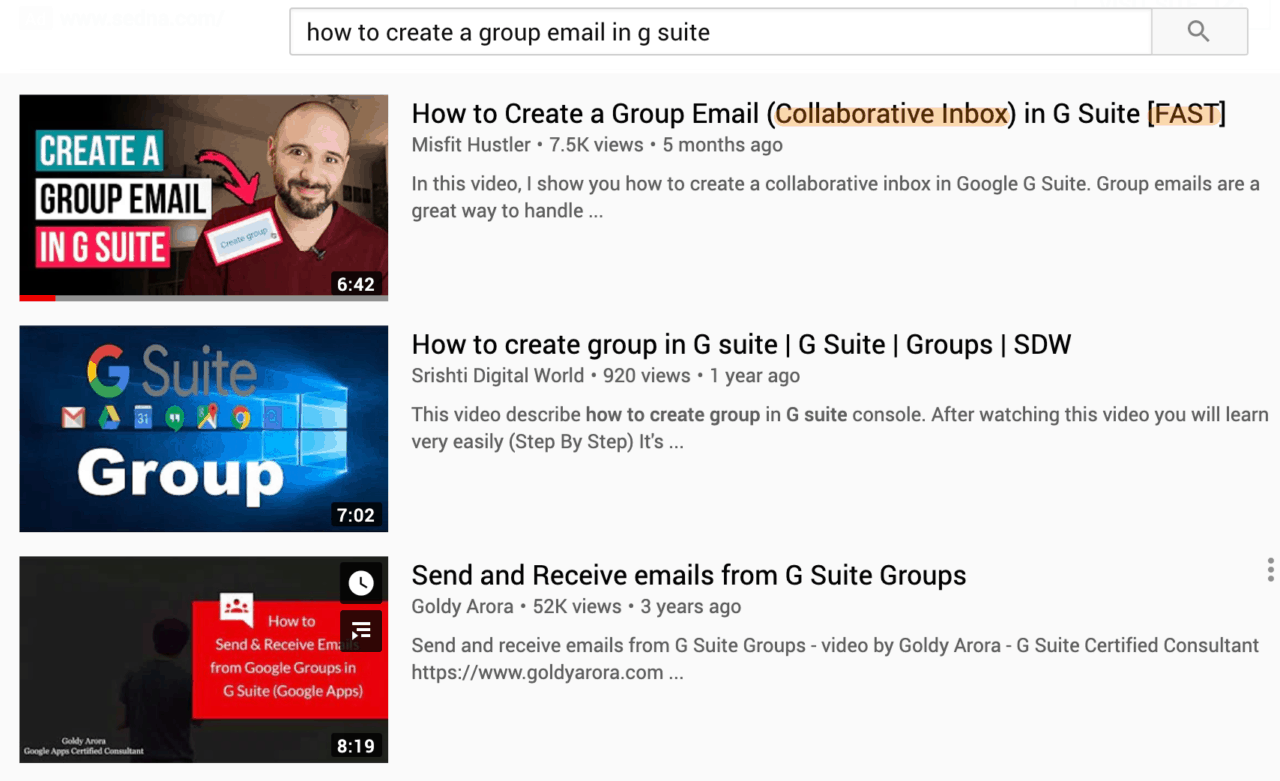 Within brackets or parenthesis, you can put:
power words: [FREE]
the current year: (2020)
alternative keywords: Vegetable Smoothie Recipe [Green Smoothie]
reactions: (I couldn't believe it)
(Cool.)
17. Use odd numbers
Some studies suggested that odd numbers get up to 20% more clicks than even numbers. But they all seem to have disappeared from the Internet.
Still: round and even numbers appear to be too perfect.
In comparison, odd numbers seem imperfect – hence believable.
That's why I'm still using odd numbers in my titles: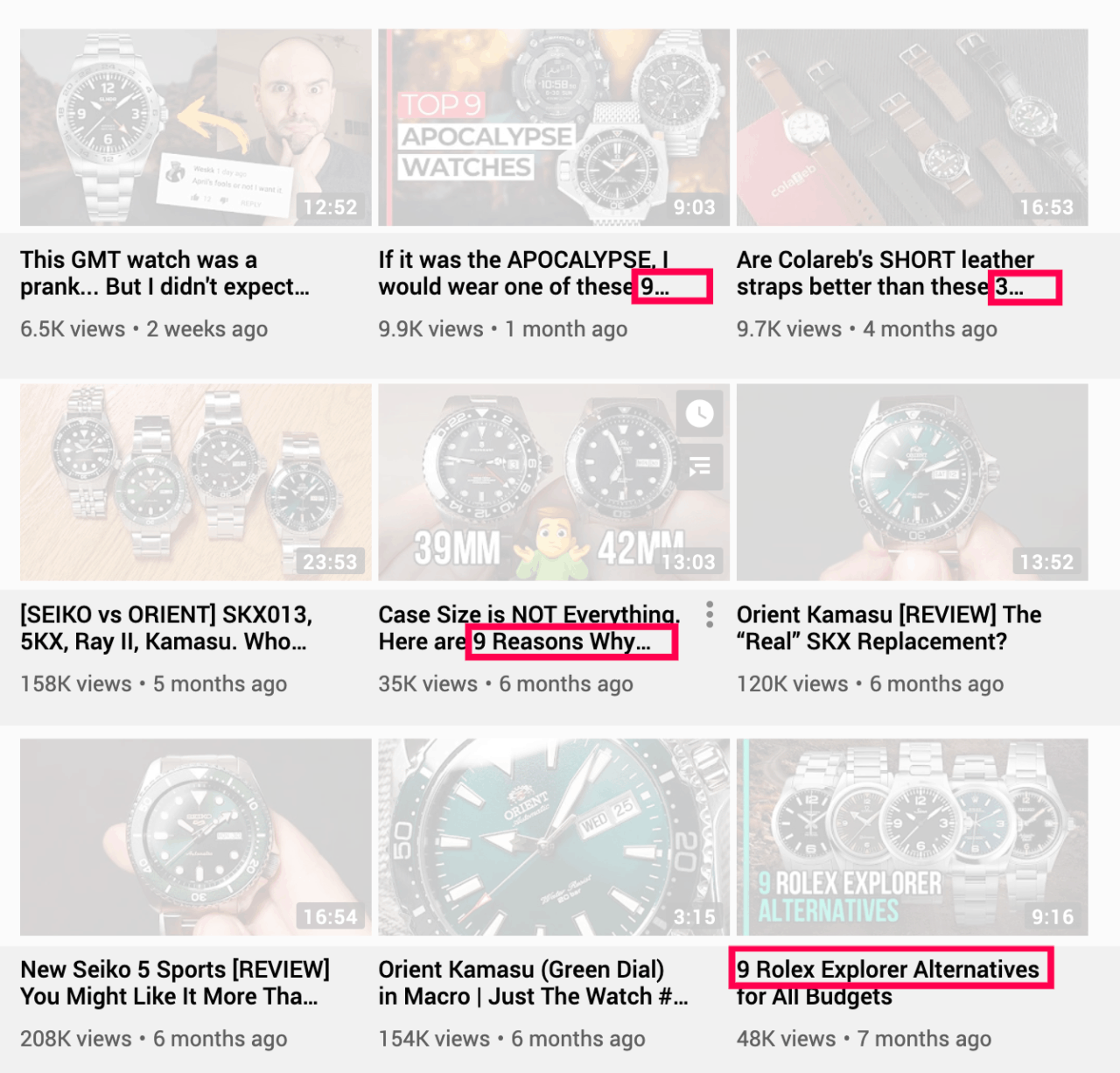 Now, sometimes, you have to use round numbers (like the current year) – that's fine.
But what happens when your list has an even number of items?
Just remove 1 from the count, and make the last item a bonus.
Clever!
18. Capitalize (or use UPPER CASE)
If your title doesn't seem to stand out, try this to change the case.
Capitalize all the main words and consider switching some words to upper case:
original: Lose weight in 30 days without being hungry
capitalized: Lose Weight in 30 Days Without Being Hungry
upper case: Lose Weight in 30 DAYS Without Being HUNGRY
Be honest: don't you want to click on the last one more?
JUST AVOID USING UPPER CASE FOR THE WHOLE TITLE, UNLESS YOU REALLY, REALLY WANT TO SHOUT!!!
(Or need attention.)
19. Use the "ROT" formula
Credits: this formula comes from Neville Medhora's Kopywriting Kourse.
Compelling titles get more clicks (and your videos more views).
An easy way to create a compelling title is to use the "ROT" formula.
ROT stands for [Result] + [Without Objection] + [Time Frame]
Here are a few examples:
[Start a YouTube channel] [without experience] [in 30 minutes]
[Start investing] [with only $100] [today]
[How to sell t-shirts] [without an e-commerce]
[Install WordPress] [in 20 minutes]
As you see, you can shift the elements and even drop one! Just keep the result, obviously.
20. Use copywriting techniques
Copywriting is writing words that make people take action.
What action?
buy a product
subscribe to a newsletter
watch a video
… or anything that has value for your business
For example, the ROT formula above is a copywriting technique.
But there are dozens of them.
And the best place to learn theme is to check out these headlines formulas on CopyBlogger.
21. Preview your title on the YouTube home screen
Not all titles look great on YouTube.
some are cropped because they are too long
some lose real estate because of the words' order
Fix this by testing how your title looks on YouTube.
How?
By installing a bookmarklet that allows you to change a title on the YouTube home page LIVE!
Here is how to do it – first select and copy the code in this box:
javascript:(function(){var titlenode=document.getElementById("video-title"); var yourtitle = prompt("Enter your title", titlenode.textContent);titlenode.textContent= yourtitle;})();
Then create right-click on your bookmark bar and select "Add Page…":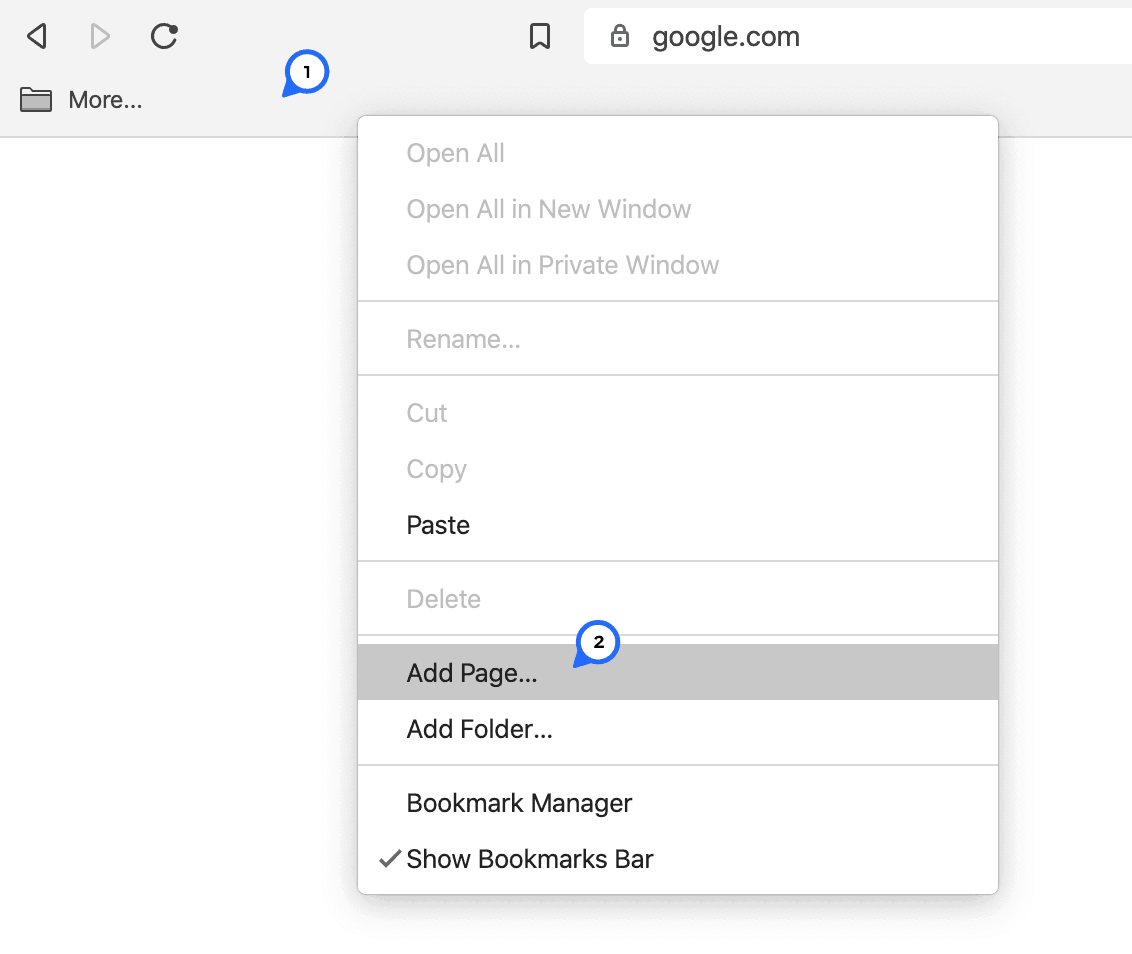 Then
for the name: enter "Preview YouTube Title"
for the URL: paste the code you just copied
and click "Save".
Your bookmarklet is now installed!
Go to the YouTube home page and click on the bookmarklet: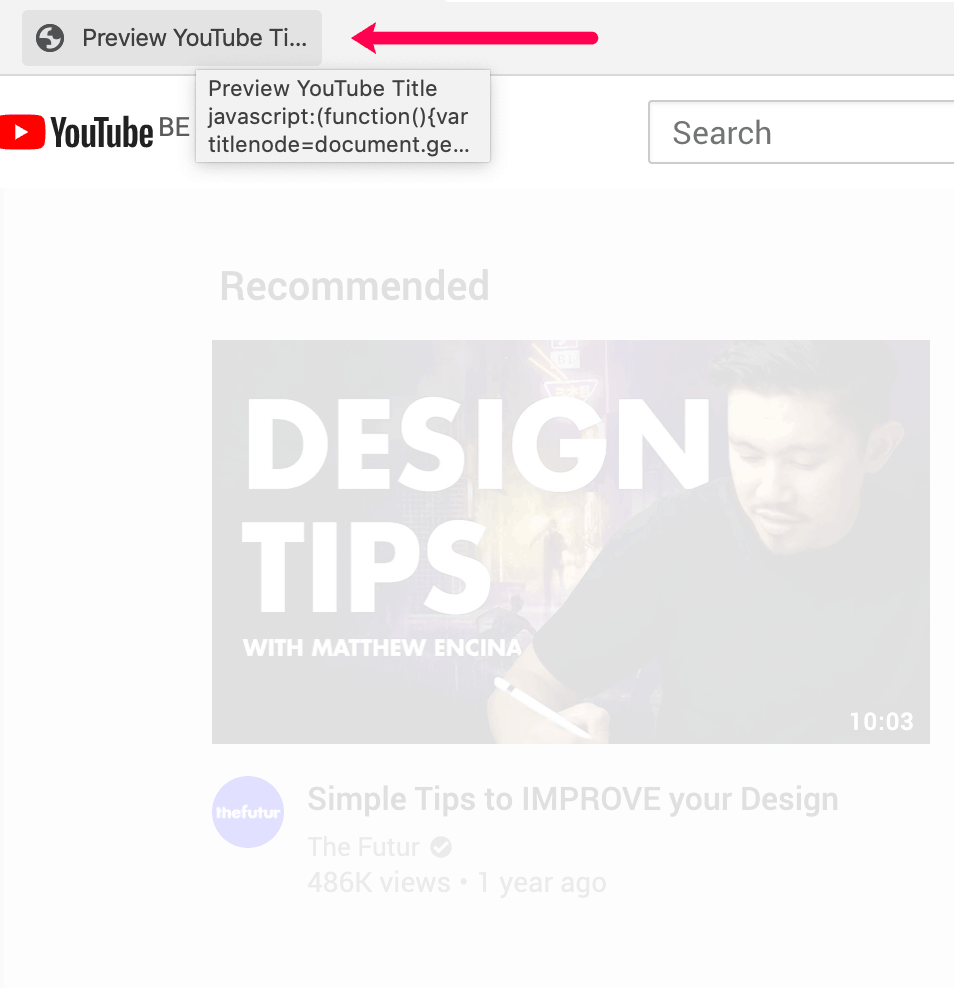 A pop-up window with the title of the first video will pop up: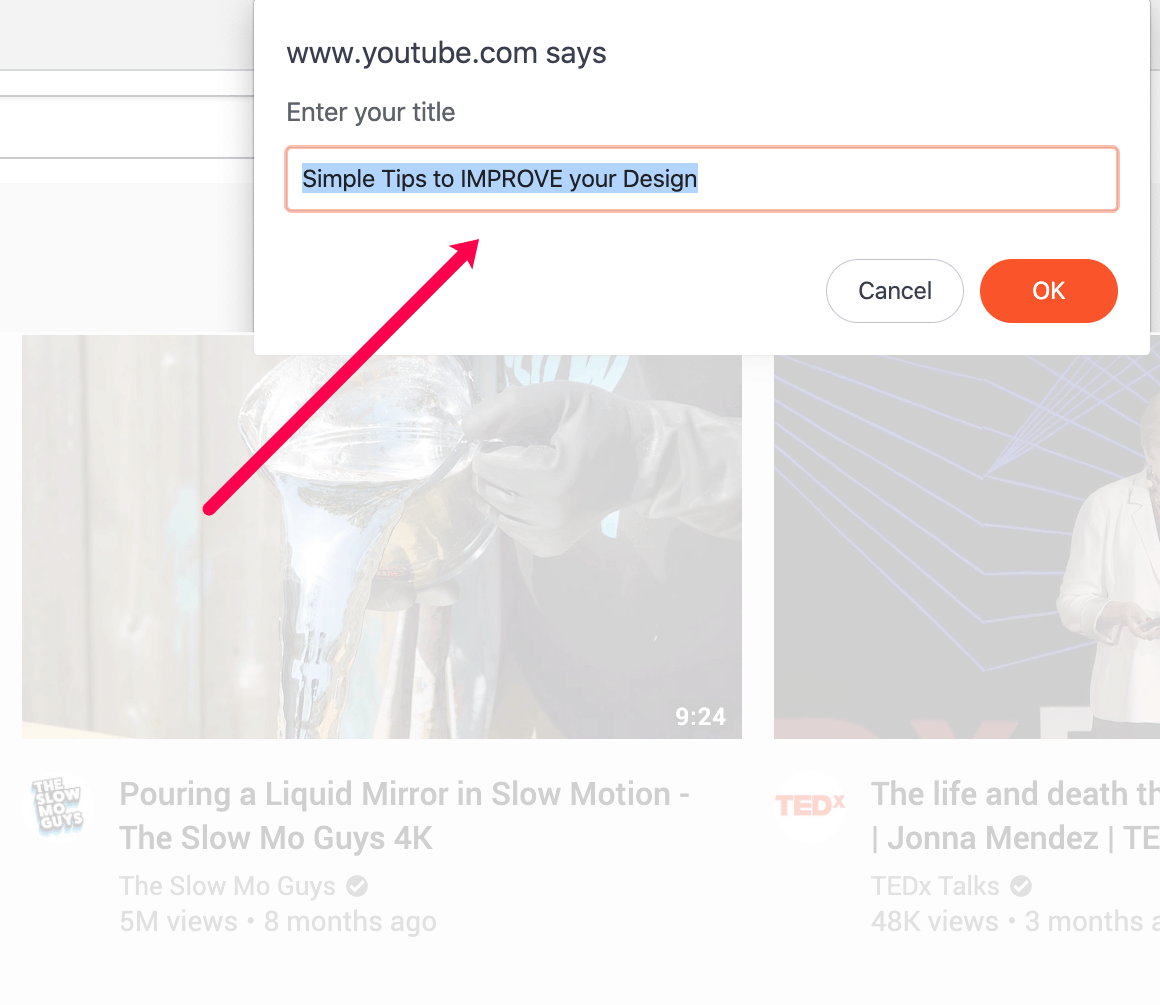 Enter your title and click enter "OK":

Your title is now displayed under the first video, exactly how YouTube would display it: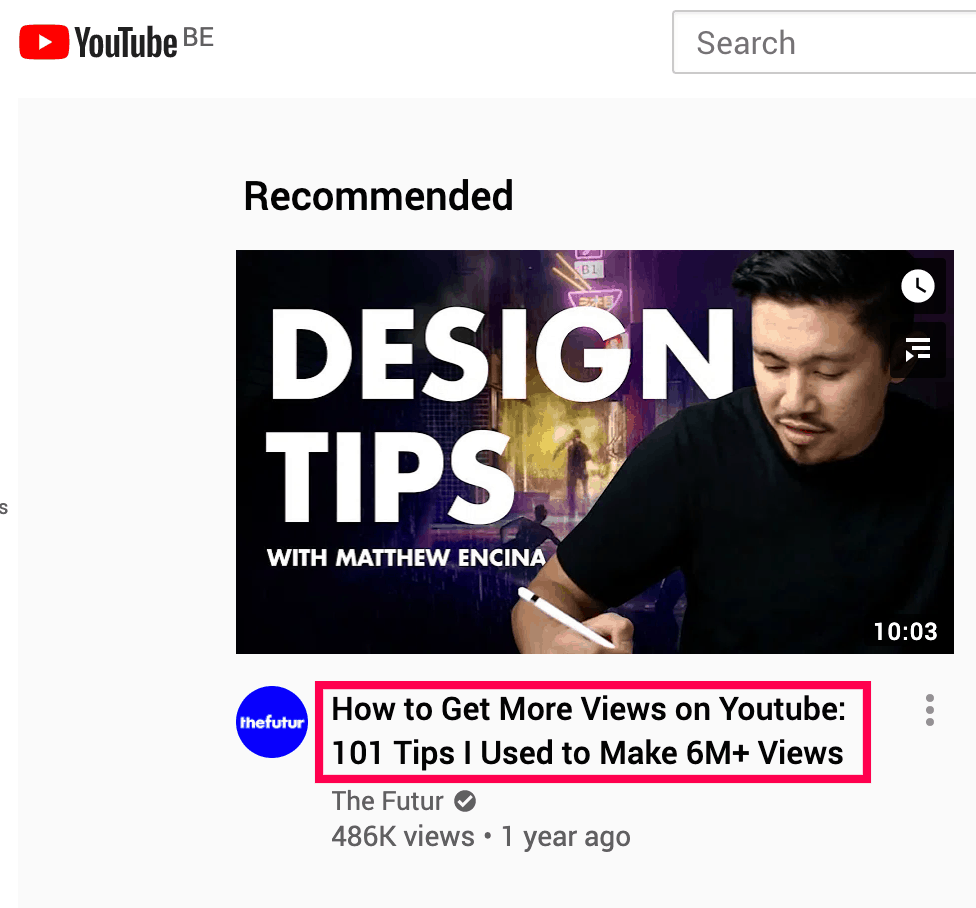 Re-use the bookmarklet if your title doesn't look awesome.
Genius!
22. Add even more keywords
Targeting more than one keyword per video is a great way to get even more views.
For example, in point 13 I showed you a video targeting the "seiko 5 watches" keyword.
And that video ranks #1 for that keyword: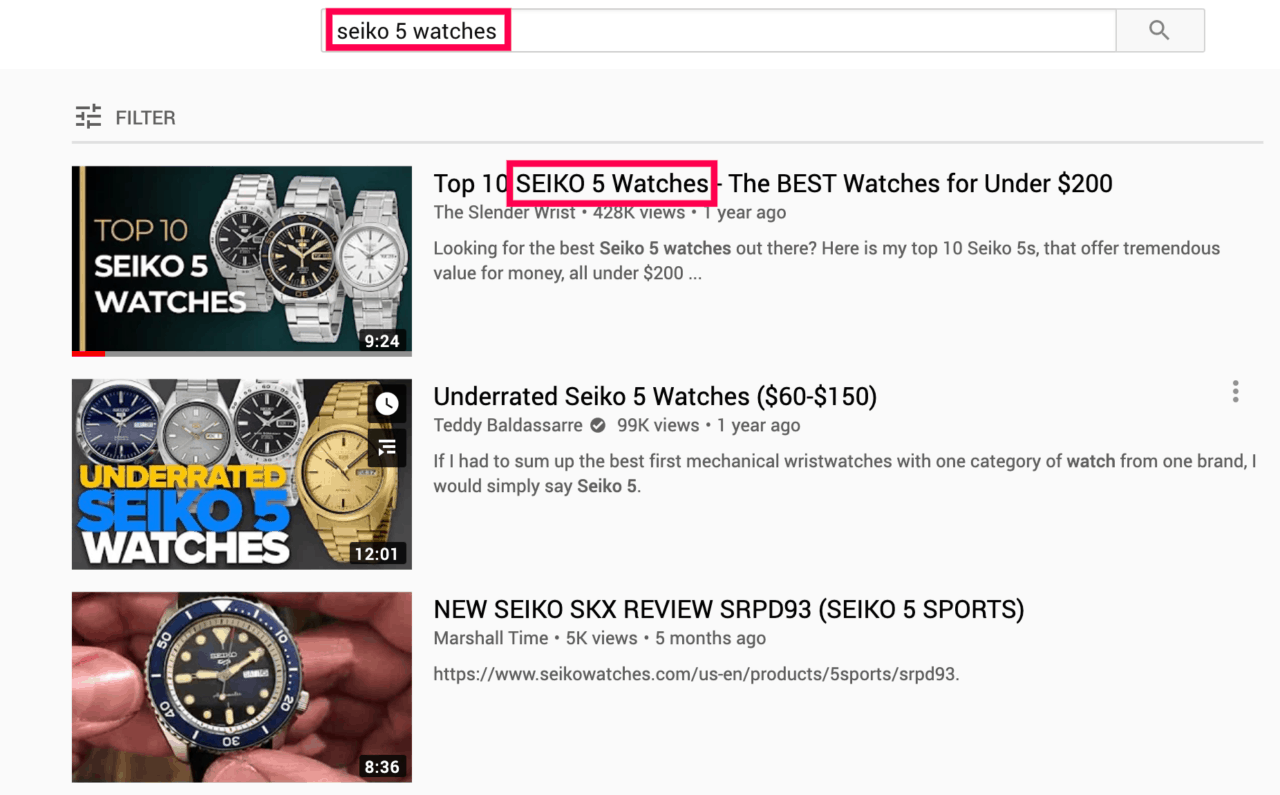 But it also ranks for my secondary keyword, which is "best watches under $200":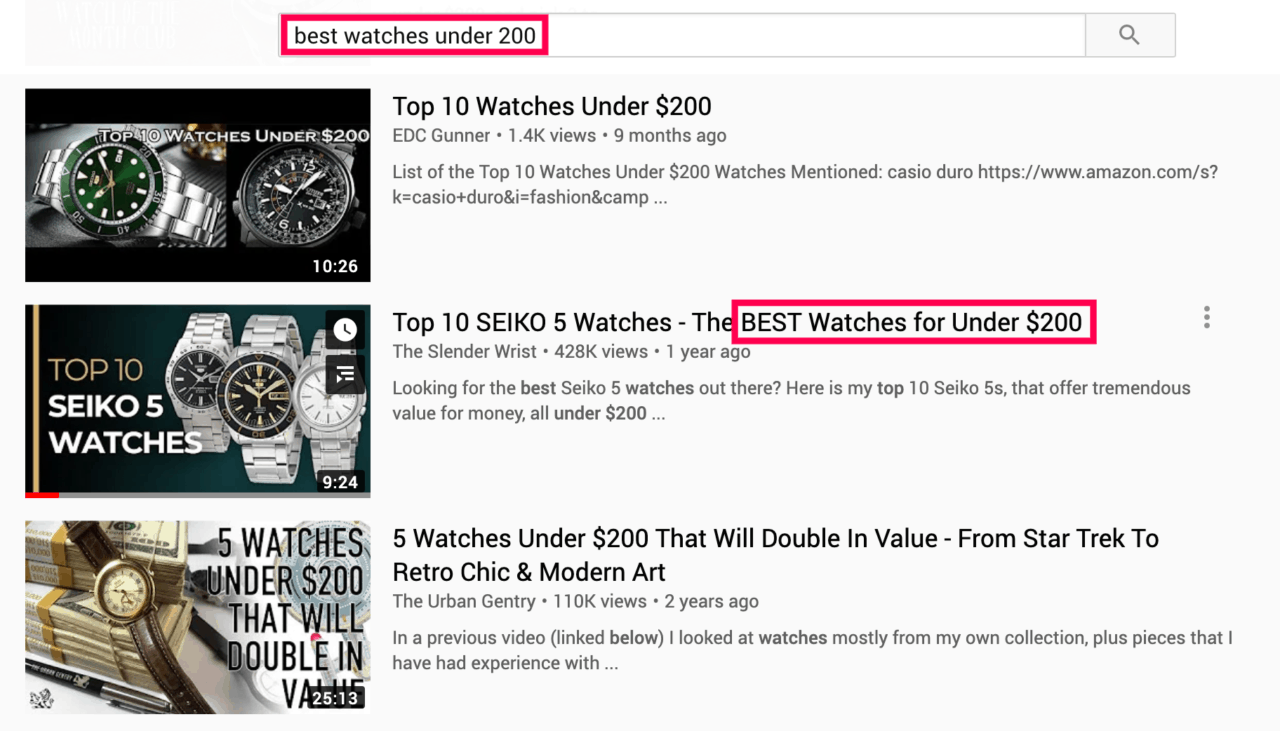 So when it makes sense, add more keywords in your title.
23. Add the current year
Some fields evolve quickly – like digital marketing, technology or programming (for example).
So people need to make sure your content is up-to-date, with the latest information available.
In that case, add the current year in the title of your video.
Consider these titles:
Best Smartphones under $500
Best Smartphones under $500 (2020)
If you want to buy a smartphone in 2020, the second title wins, right?
Tip: you can start posting your videos for the next year a couple of months before January.
Your thumbnail can literally make or break your video.
It's the most important thing that viewers see before watching your video.
And if it's not attractive enough, you won't get views.
So let's see how to design thumbnails that get views.
24. Use a still frame
In an ocean of over-the-top YouTube thumbnails, sometimes less is more.
When all your competitors use heavily-processed thumbnails with a lot of text and colors, try to do the opposite.
Use a still frame from your video as your thumbnail.
For example, the Boho Beautiful yoga channel uses this technique: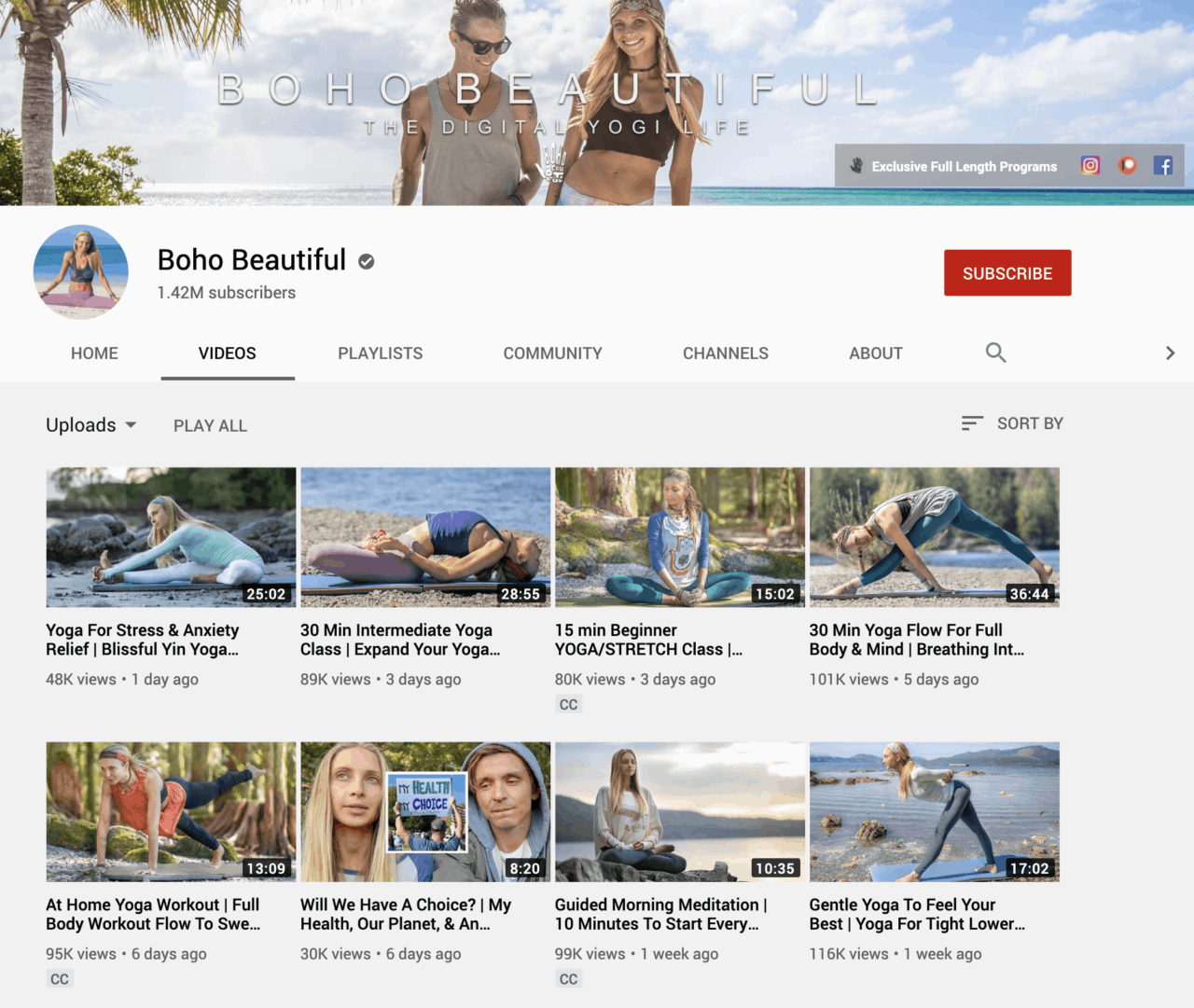 Nice and simple.
25. Add light
Sometimes, your picture might be underexposed, like this: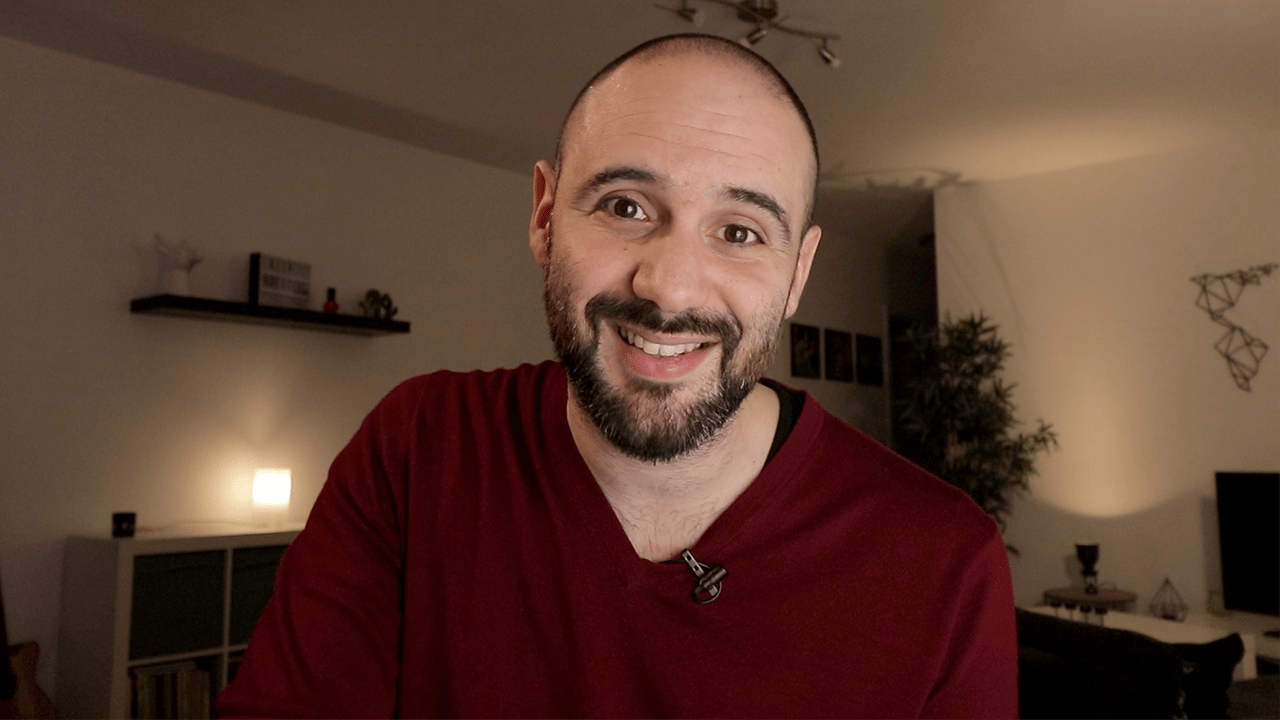 And while this can be part of your look in your video, it won't compete in the search result.
The reason is simple: the brighter the picture, the more attractive the thumbnail.
Simply add a curve in Photoshop (or any image editing software) and adjust it to bump the exposure.
Here, I added 2 control points to bump the mid-tones and highlights up: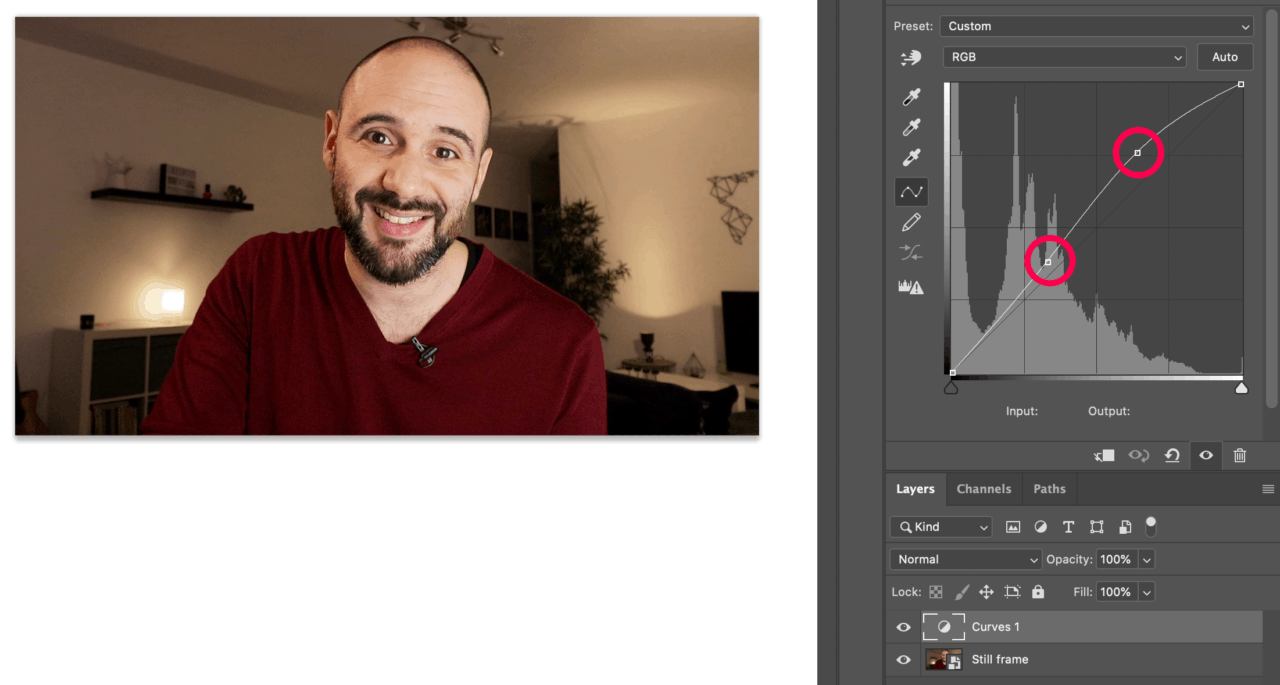 And here is the before (left) and after (right):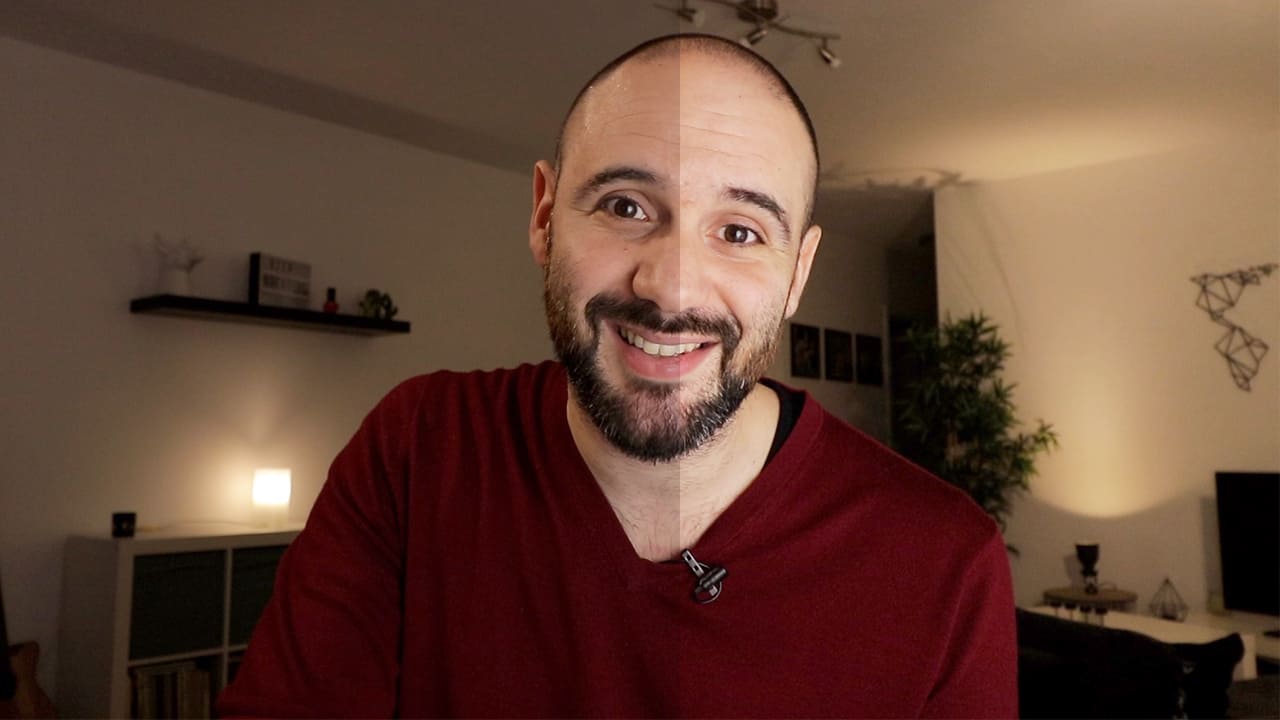 Nice and bright.
26. Create a custom thumbnail
Most of the time, you'll have to compete with a lot of attractive and colorful thumbnails.
But if you have an informational channel, still frames can look (very) boring.
Here is the difference between a custom thumbnail on one of my videos, and an automatic still frame YouTube grabbed from the video: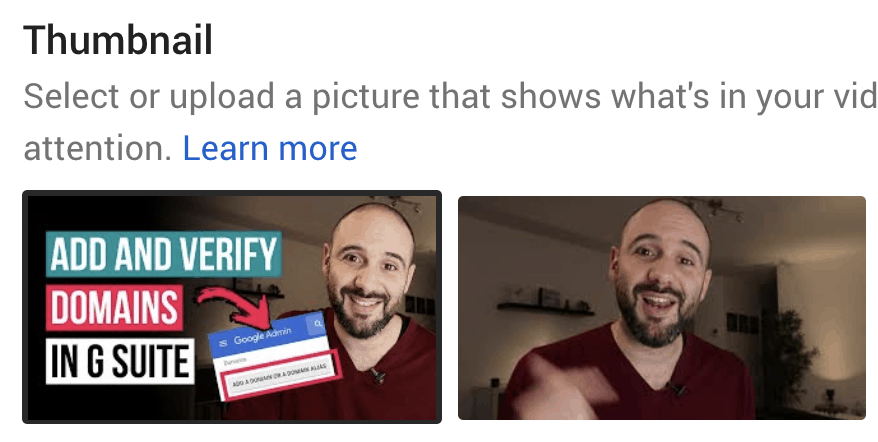 Creating a custom thumbnail will help you stand out from the crowd.
Imagine just having a still frame of my talking head for this technical search query: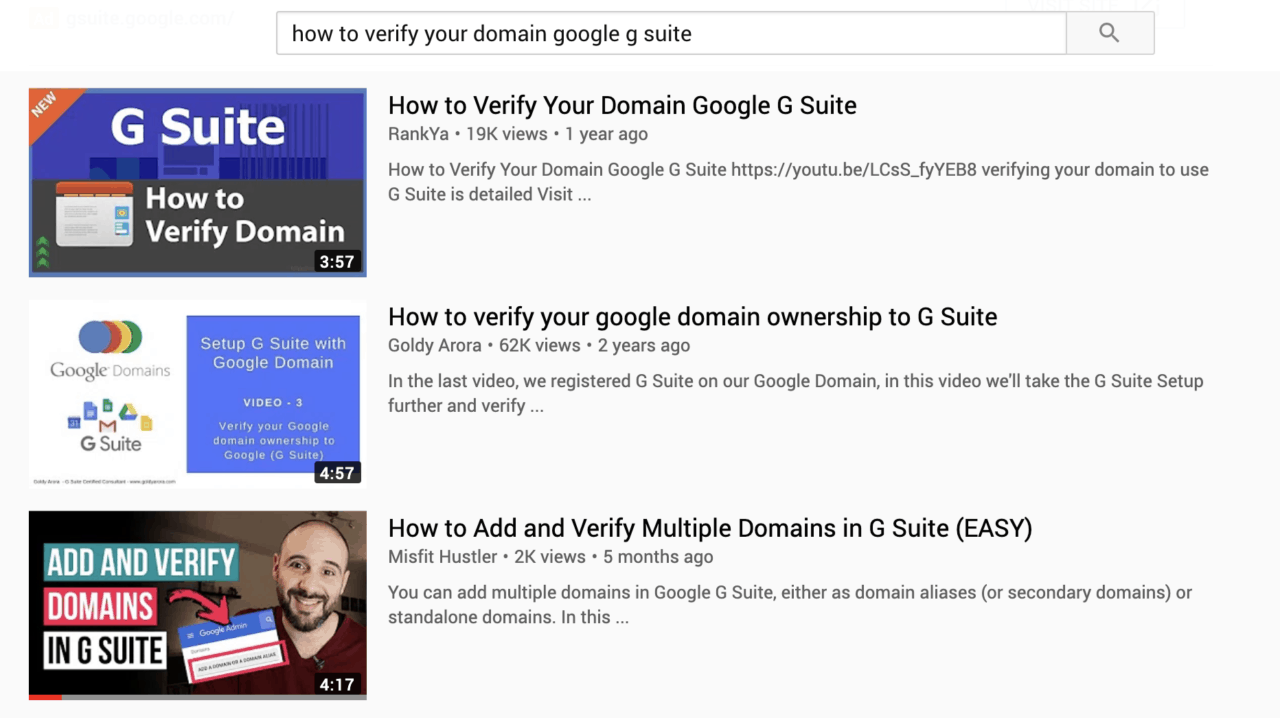 It wouldn't work, right?
27. Show the final result
How do you help a viewer know your video is the right their search query?
By showing the final result (or the task at hand) in your thumbnail.
For example, what do you think people expect to see when searching for "how to knead dough"?
This, right?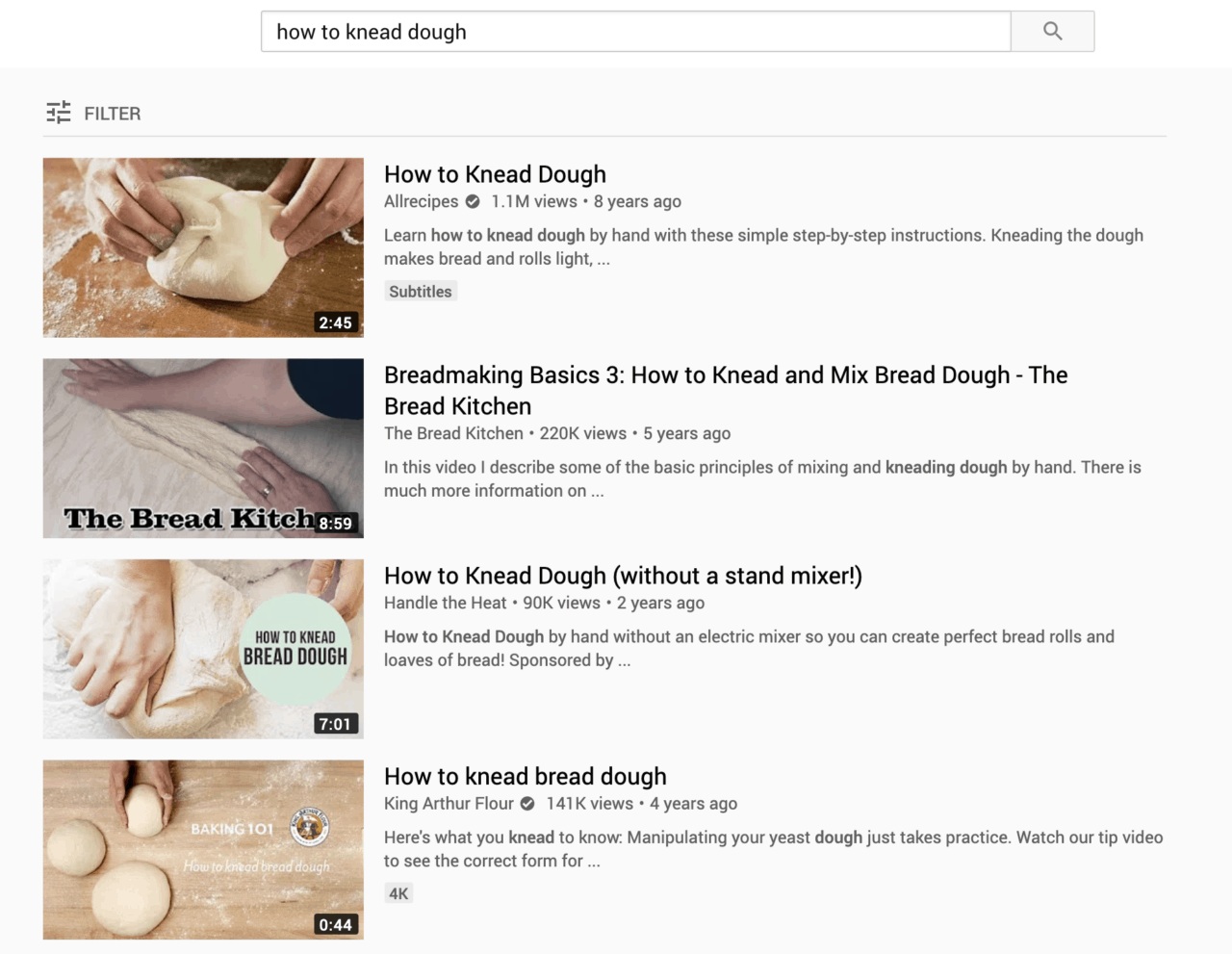 For technical topics, you can put screenshots of the most important action, like this: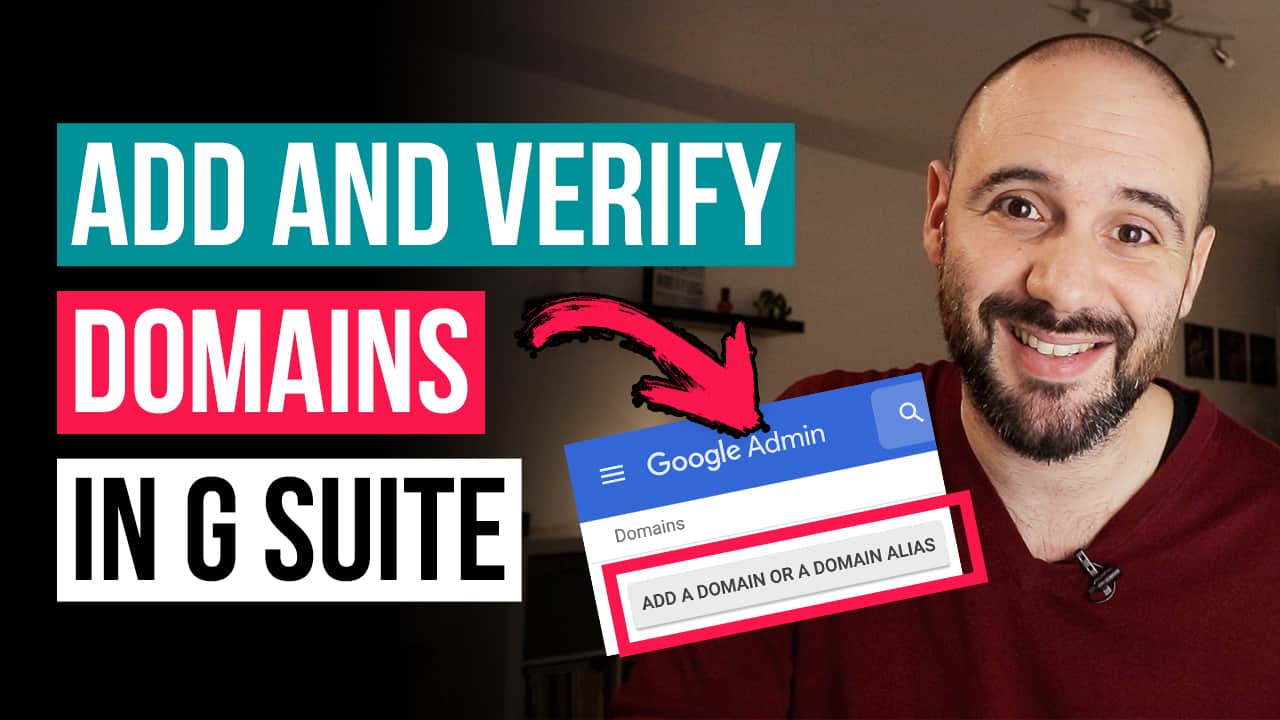 28. Add contrast
Contrast also helps your thumbnail stand out even more.
You can increase the contrast by making shadows darker and highlights brighter: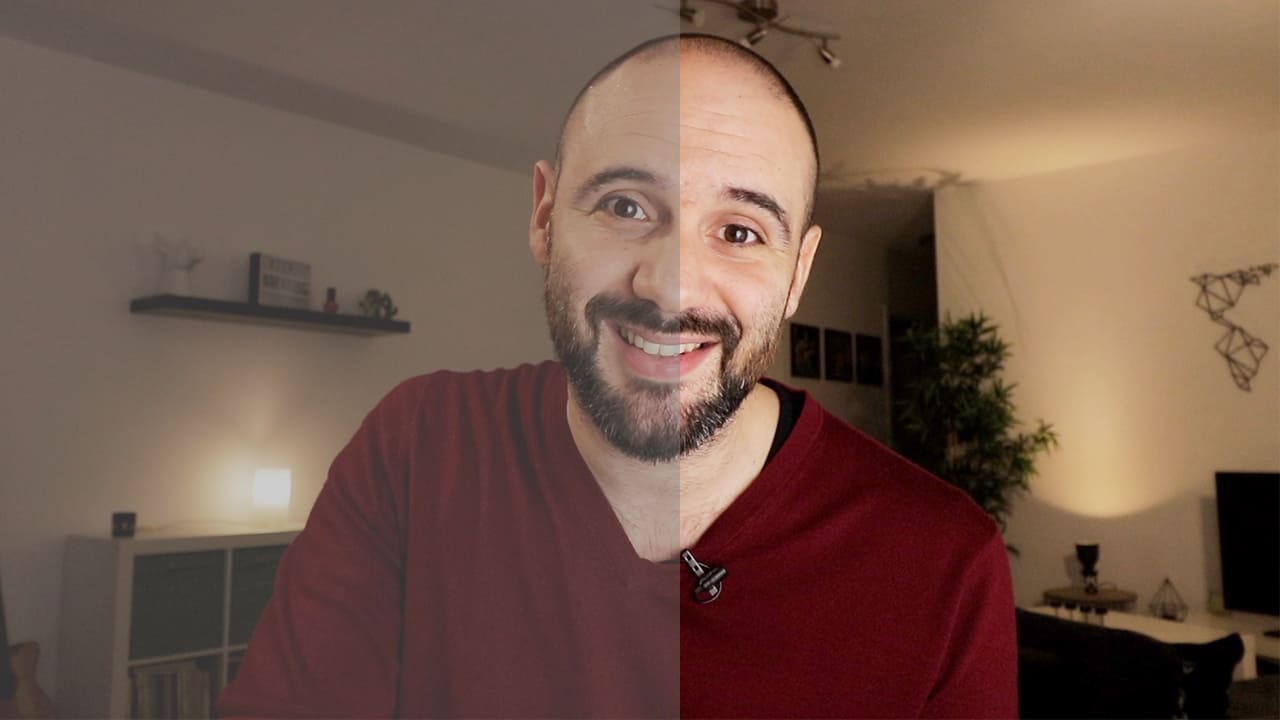 Simply use the contrast slider or adjustment layer in your photo editing software.
This works with a plain color background and text, too:

Notice how the last square jumps at you and is easier to read.
29. Show your face
Our brain is a clever machine – it recognizes human faces almost instantaneously.
And when it does, it thinks something like:
"LOOK! A human!"
In turn, your thumbnail will appear more familiar and thus increase your CTR.
And that's especially useful when your subject is technical or bland.
Check out the results for a super competitive keyword like "how to lose fat":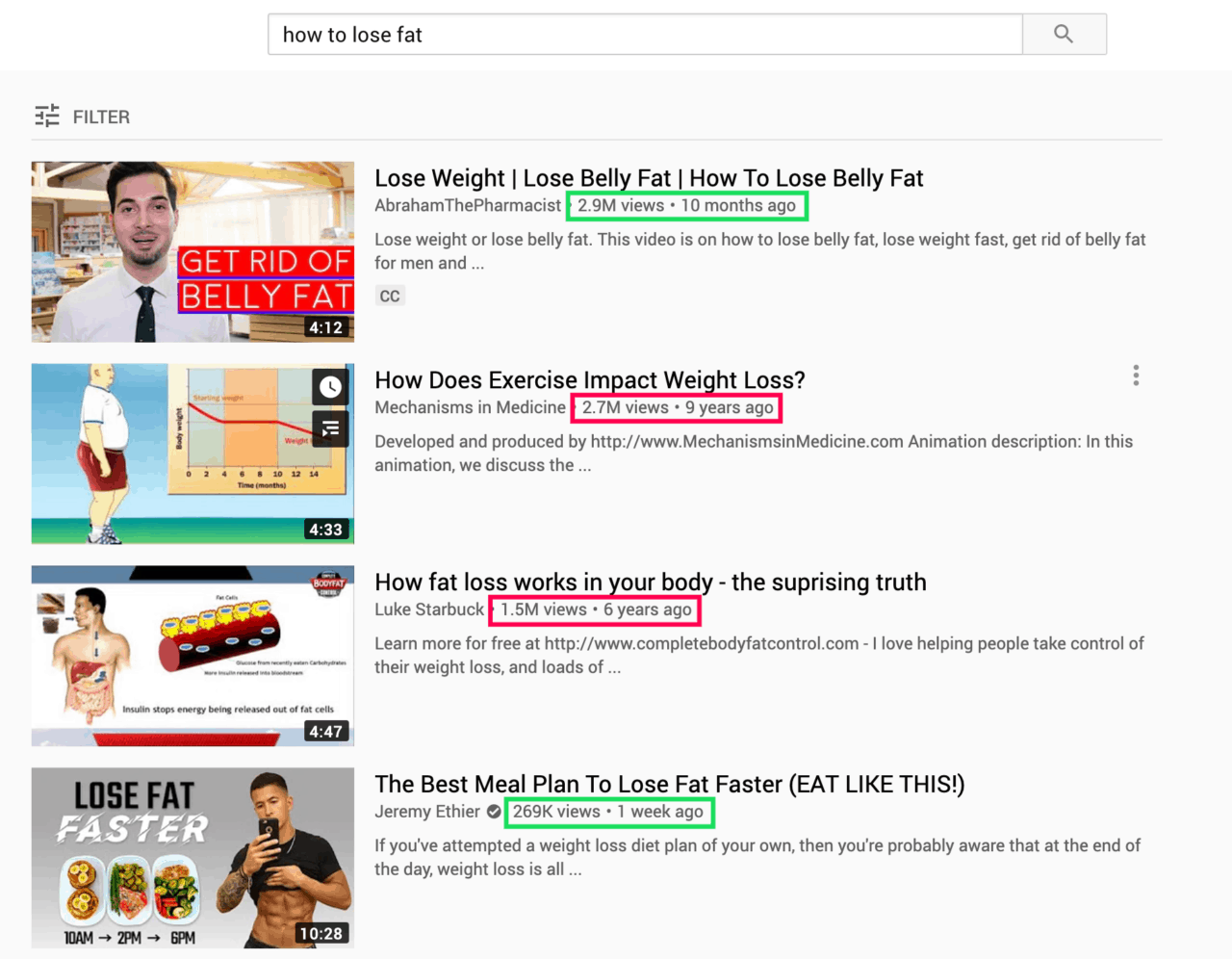 Let's analyze:
| | Face? | Views (M) | Age (months) | Views/Month (avg) |
| --- | --- | --- | --- | --- |
| 1 | Yes | 2.90 | 10 | 290K |
| 2 | No | 2.70 | 180 | 15K |
| 3 | No | 1.50 | 72 | 21K |
| 4 | Yes | 0.27 | .25 | ~500K (projected) |
Notice how the thumbnails with faces have so many more views per month.
30. Make a weird face
Why in the world do YouTubers make weird faces?
Because they make you FEEL something – they trigger EMOTIONS.
I mean, if you're into photography and filmmaking, can you NOT click on these thumbnails?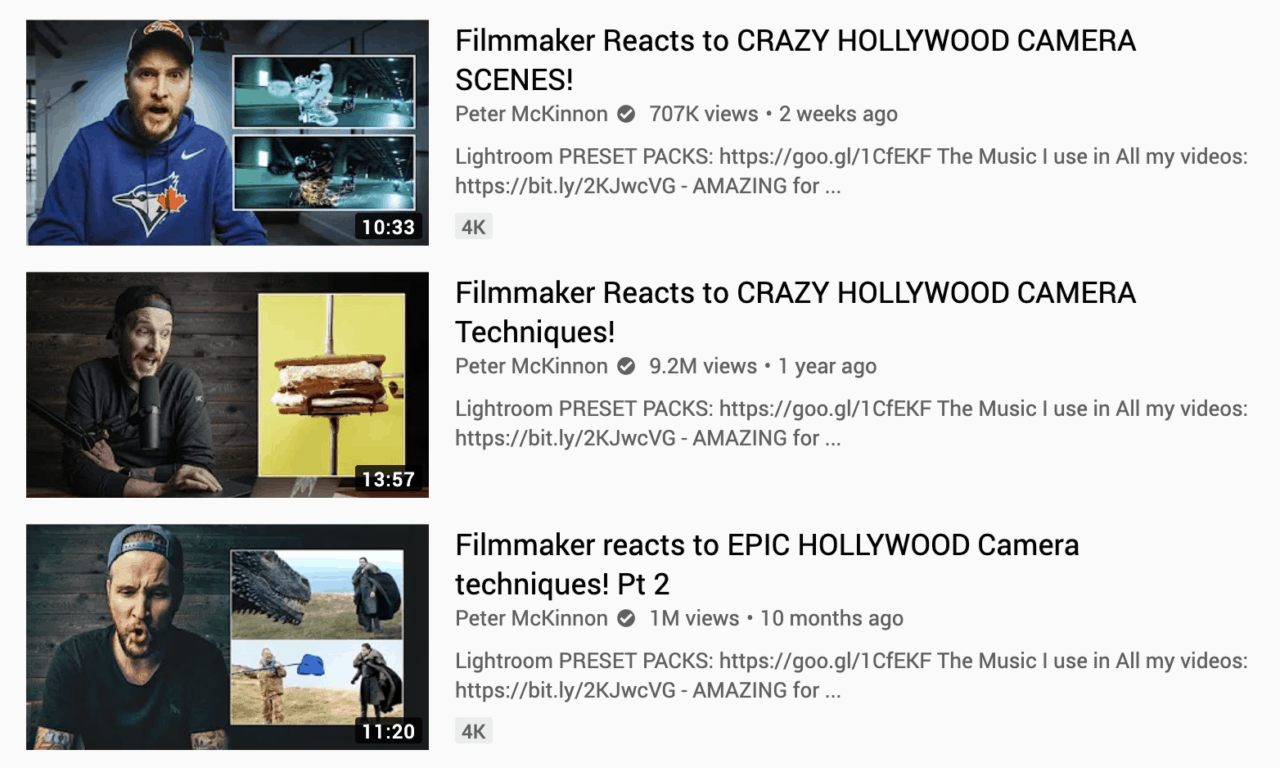 I know I can't!
Weird faces are all around YouTube thumbnails for a reason: people click on them.
31. Don't put text
When the competition is filled with text all over their thumbnails, go in the opposite direction.
The goal is always the same: stand out.
When searching for "intermittent fasting", notice how Matt D'Avella's video stands out compared to the other ones, stuffed with words: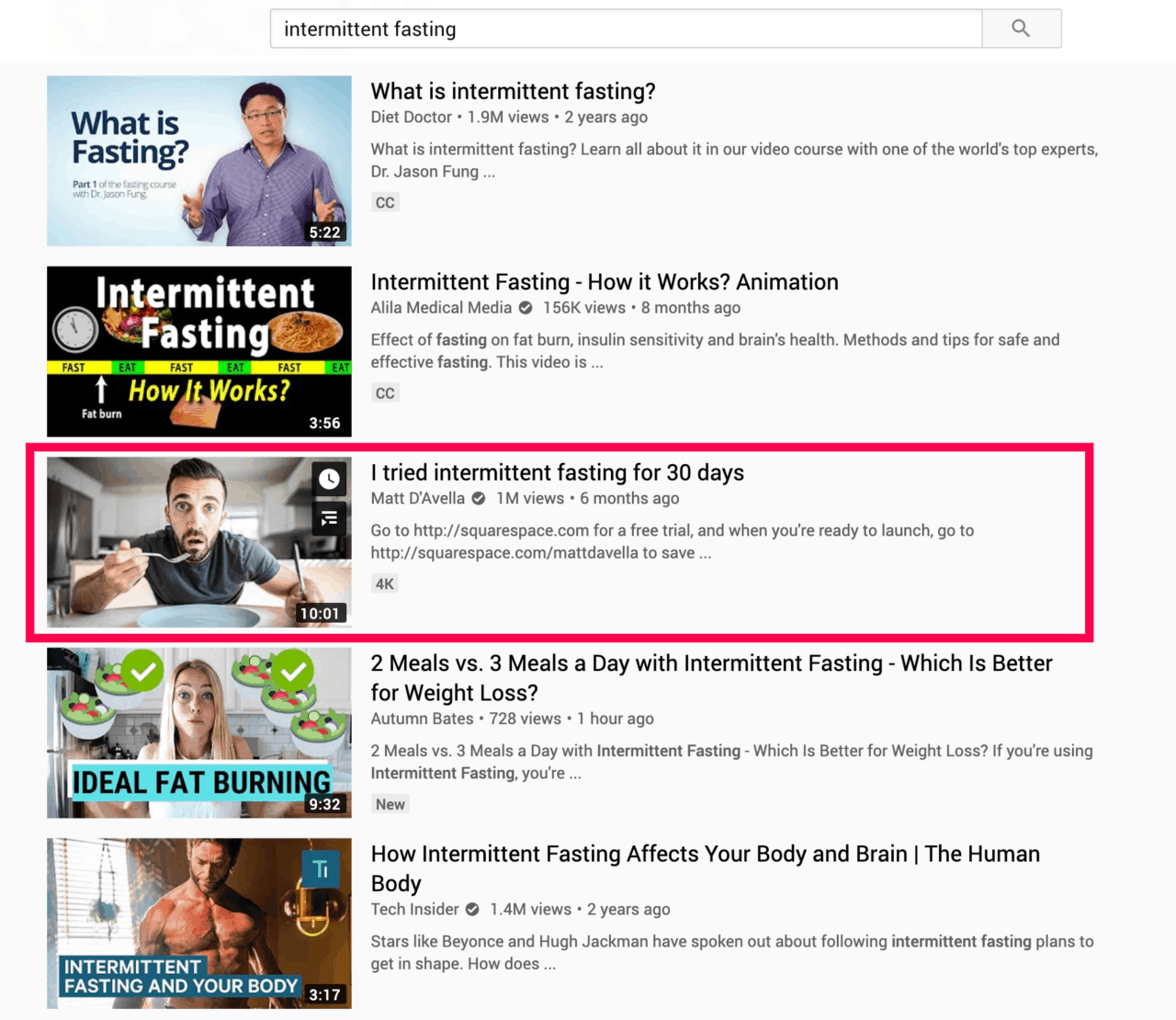 The thumbnail conveys everything there is to say, without using a single word.
(Notice the weird face, too.)
32. Put text
That's the exact opposite as the previous point, I know.
But for a reason: putting text on thumbnail is very effective to get clicks, and that's why so many YouTubers use this technique.
For the text on your thumbnail, you can use your keyword(s):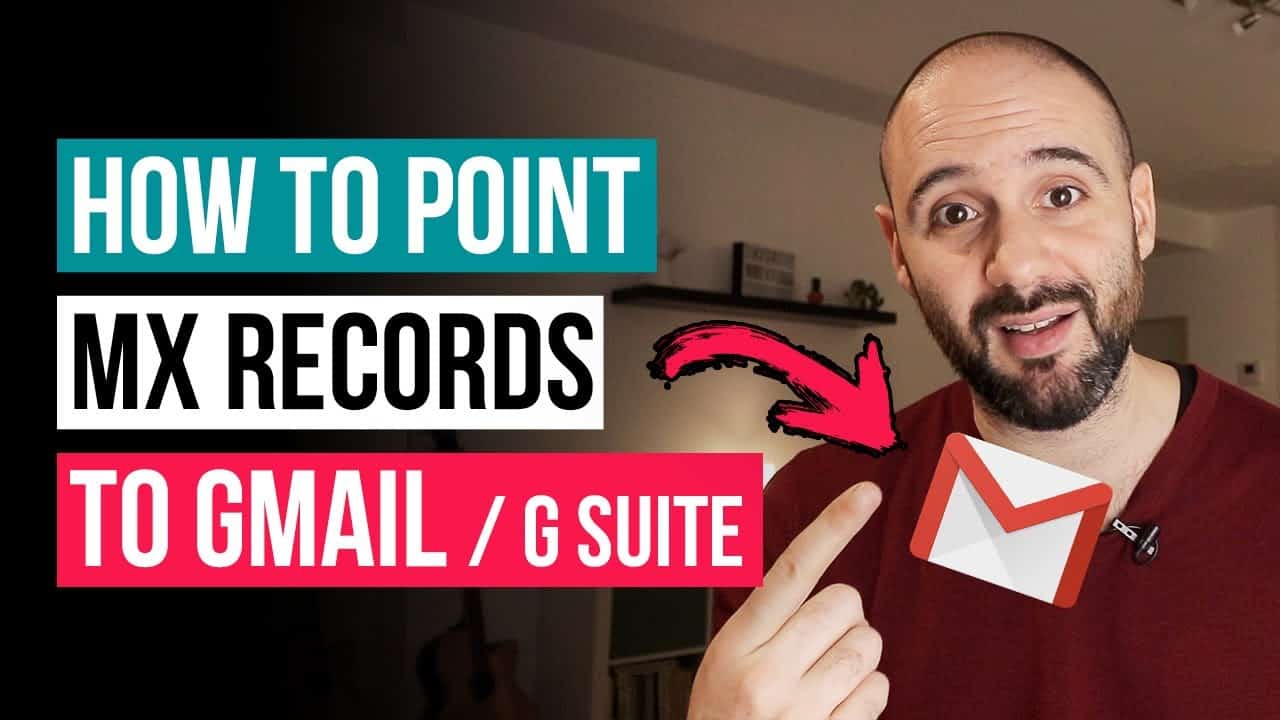 Here, it's "How to point MX records to Gmail".
But you can also use a question:

Notice how the question on the thumbnail addresses a common question for the topic – AirPods Pro.
Yet the question is not the keyword in the title ("AirPods Pro vs AirPods 2").
And you can also use a reaction: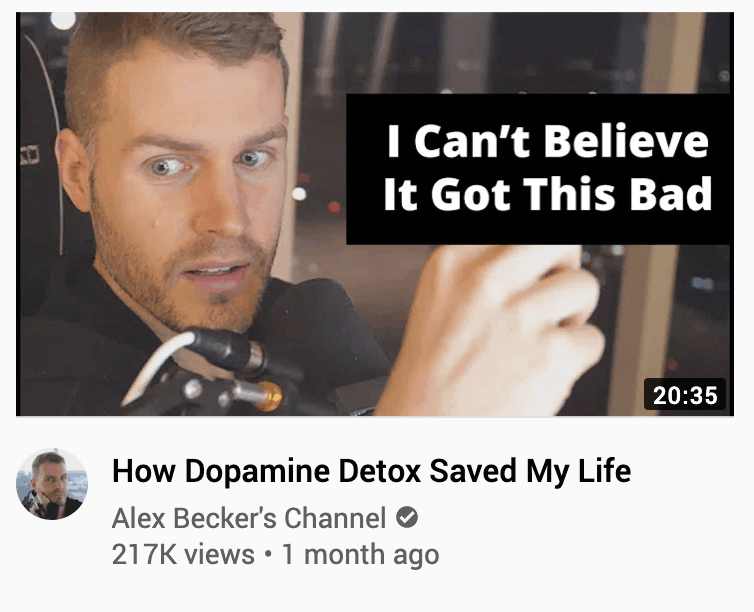 "I can't believe it got this bad" is obviously a powerful reaction that will intrigue many people… and make them click.
33. Add color
Just like contrast, color adds visual interest.
So of course, your thumbnail can be colorful by itself.
But if your thumbnail lacks visual interest, adding a colored text usually does the trick.
Notice how the first result stands out compared to the next ones: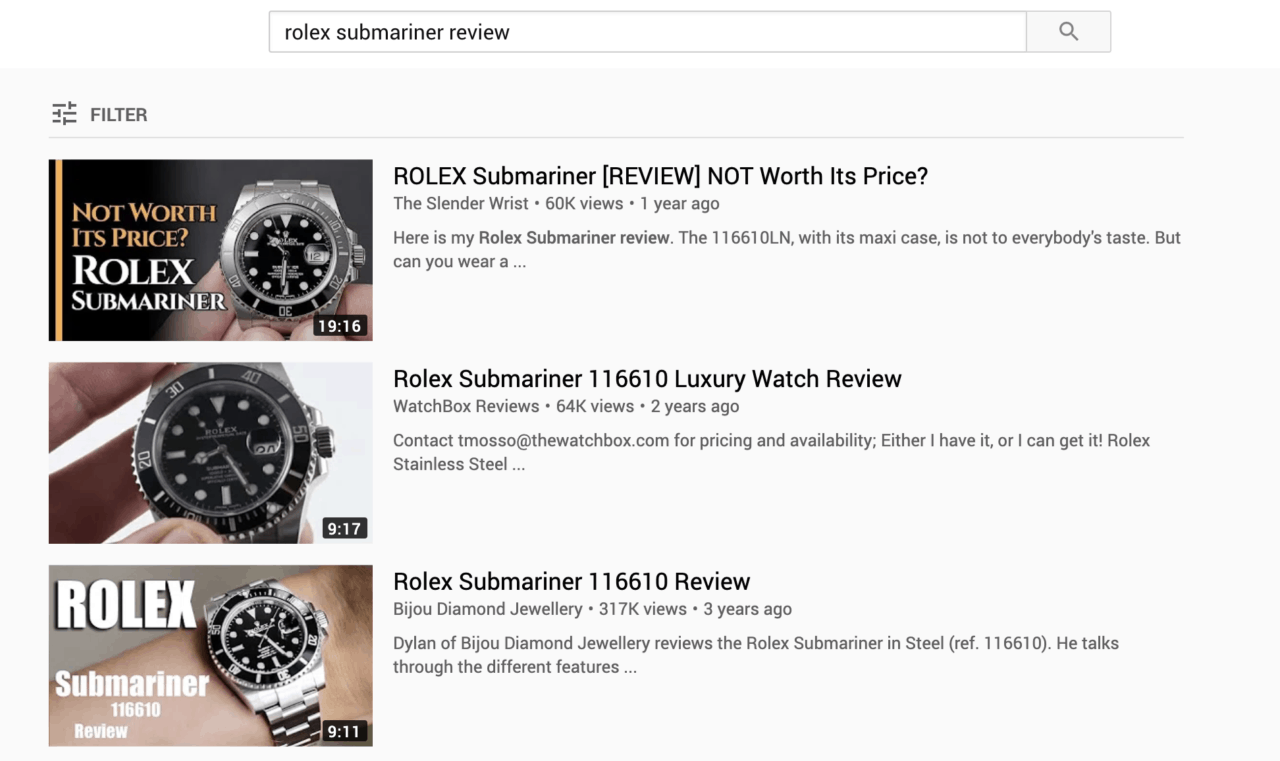 When in doubt, add color.
But please: do it with taste and balance.
34. Create a branding
The home screen of YouTube does not only feature videos from channels a viewer is subscribed to.
With so many creators releasing videos every day on the same topic as you, how do you make your subscribers don't miss you?
By creating a recognizable visual brand.
Your visual brand could consist of:
one font (and only one, unless you know exactly what you're doing)
a set of colors (3 maximum)
a "signature"
A signature is a unique set of graphic elements you use in every single one of your thumbnails.
Here are the thumbnails on my channel: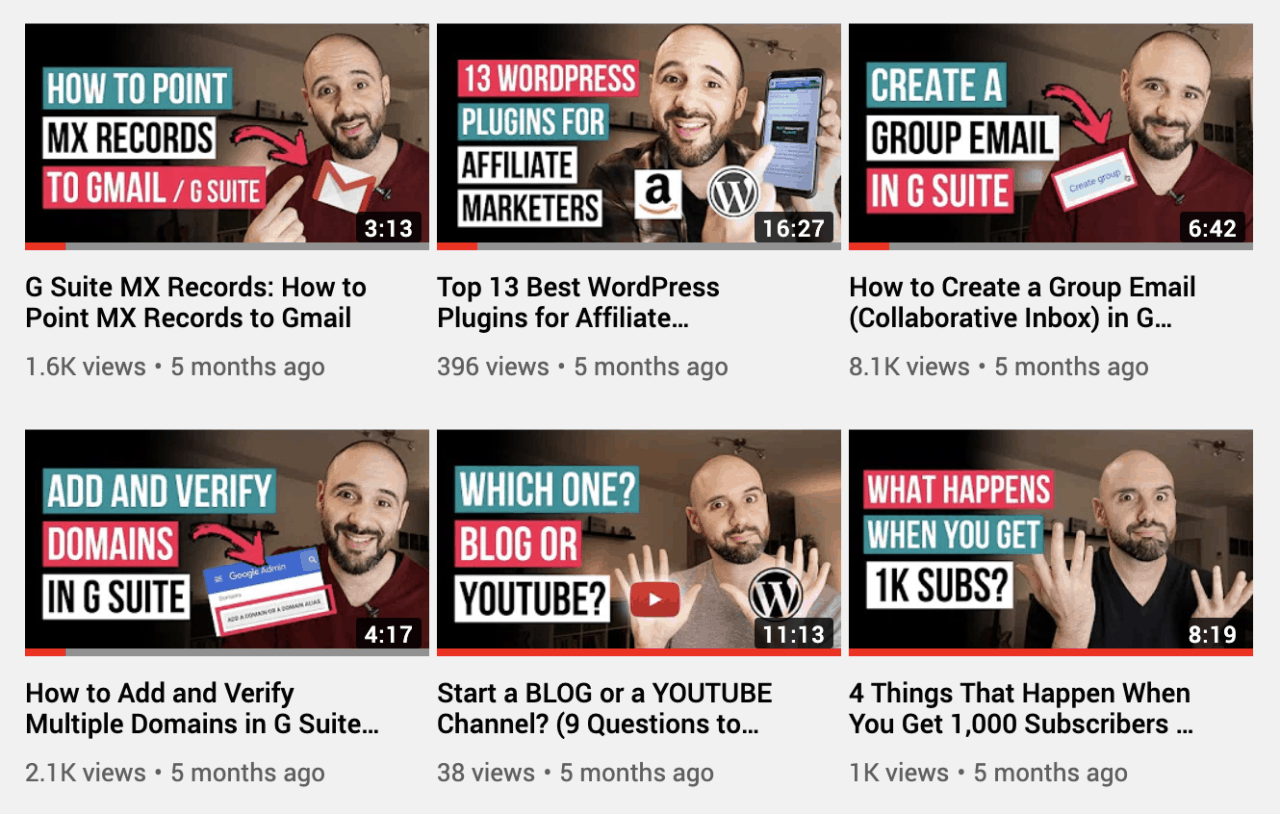 Notice how they all share:
the same font – Bebas Neue
the same colors – teal and pink-red
the same signature – black or white text on a colorful rectangle, face on the right
Since this combination is unique to my channel, it makes it easy for my subscribers to spot my videos.
Now you don't have to go overboard as I did – experimenting is a big part of breaking out on YouTube.
Experiment what works best for your channel: text or no text, faces or products… until you try, you'll never know.
But try to keep a consistent look.
35. Export the thumbnail at the right size
Exporting your thumbnails at the wrong size will make them blurry.
Maybe not much, but just enough to make them less attractive.
YouTube's native thumbnail size is 1280 x 720 px. So you should upload a thumbnail with that exact size.
Smaller than that, and the scaled-up version will look blurry.
But the same is true with a larger image (like 1920 x 1080 px):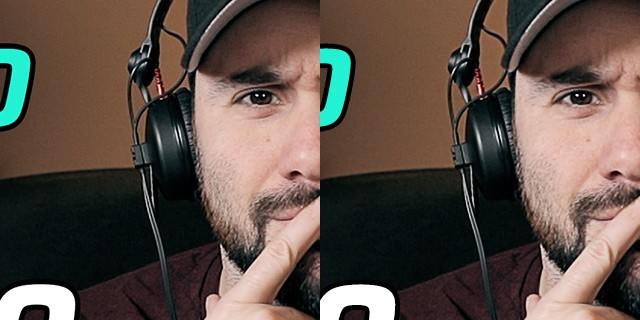 Look at the reflection in my eye: the 1920 x 1080 px image on the left is softer than the properly sized 1280 x 720 px image on the right.
If you're interested, I wrote an in-depth guide about how to size and export your YouTube thumbnails.
Don't expect people to watch 100% of your video – they won't.
There is just too much temptation:
the suggested videos next to yours
a notification on their smartphone
whatever is happening in their lives.
YouTube measures how much of your video people watch – this metric is called audience retention.
Your goal is to get the most audience retention as possible on each video.
And to do that, you need to captivate your viewers.
Let's see how.
36. Don't use an intro
Intros serve no purpose – there, I said it.
Here is the problem with intros:
your subscribers have already seen it dozens of time
new subscribers just want the information they're looking for – so they skip it and miss the first part of your actual content
On my first videos, I made the mistake of putting an intro.
Let's look at the audience retention: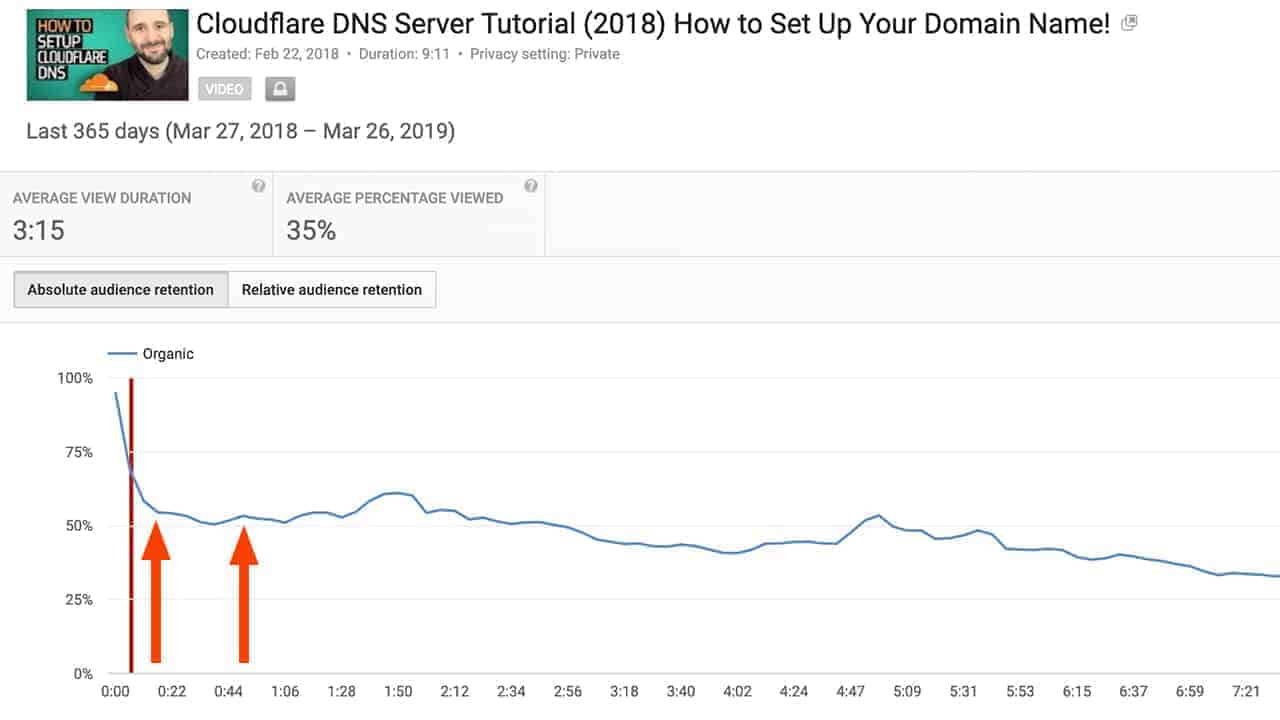 The red bar is when the intro starts, the first red arrow is when it stops.
The drop is pretty dramatic and the retention never recovers from that point – that's pretty bad.
The third arrow is when people are again picking up watching, missing 25 seconds of valuable information.
So NOT having an intro will:
save you time by not having to design one
keep your viewers interested
make sure viewers see the important information
If you want to really know what's going on with YouTube intros and what you should do instead, check this guide I wrote.
37. Start right away with the "RHTS" formula
People want to get to the meat of your video – the part that brings them value (be it an educational or entertaining video).
So keep the "hello" part as short as possible.
I like to start my videos with the "RHSS" formula :
R: talk about the result people want to achieve
H: how this video will help them get there
T: the topic of the video
S (optional): why they should subscribe your channel
All of this should take less than 15 seconds!
Here is a perfect example:
38. Say "you"
The most important thing for people is… themselves.
And that's probably why a study shows that saying "you" in the first five seconds of a YouTube video increases views by 66% (source).
That makes sense – people will feel that the video was made for them, so they will keep watching.
So at the beginning of your video, say "you". You (haha) can use sentences like:
Today, I'm gonna share with you…
Did you ever wondered…
So you want to start an online business and you…
You get the idea.
39. Say your keyword
Credits: this technique comes from Brian Dean's Backlinko.
YouTube analyzes what you say in your video and creates an automatic (and pretty accurate) transcript.
Now that YouTube knows what you're saying, it can also know if what you're talking about actually matches your target keyword.
No need to get crazy and say it 20 times – just once at the very beginning of your video is perfect.
This video of mine targets the keyword "what happens when you hit 1,000 subscribers on youtube".
And guess what – I said my keyword right at the beginning of this video:
40. Don't use ending language
Credits: this technique comes from the VidiUp YouTube channel.
Some things you say will make viewers leave your videos – and that's not what you want, even if they reached the end of your video.
Why?
Simply because you want people to watch another video, thus increasing your channel's watch time (which YouTube loves).
So here is the ending language you should avoid:
Goodbye / See you
Thank you (for watching)
Anyway / Alright / Okaaaay
In summary / In conclusion / To wrap up
Lastly / Soooo / That's about it
Done
Hope this was helpful
Please / Don't forget to (comment / like / subscribe)
All of these indicate you already said everything you had to say… so viewers will click off.
No bueno.
Now, notice the last bolded line in the list above?
That's because you can use these words, but only at the very end of your video, in a particular order.
Learn how just below.
41. Make a killer outro
As we've seen above, saying "So this is it…" at the end of the video will make people leave the video – and possibly your channel (or YouTube).
But what we really want is for them to watch another video of your channel to improve your overall watch time.
So as soon as you're done with your content:
don't wrap up
don't say bye
don't ask to like (just yet)
don't ask to comment
don't ask to subscribe
Instead, tell them right away to watch another video by:
Moving to one side of the frame – I like to move on the left
Tell them to watch that video
Pointing your finger to the video you want viewers to watch next (on the other side – learn how to do this)
Like this: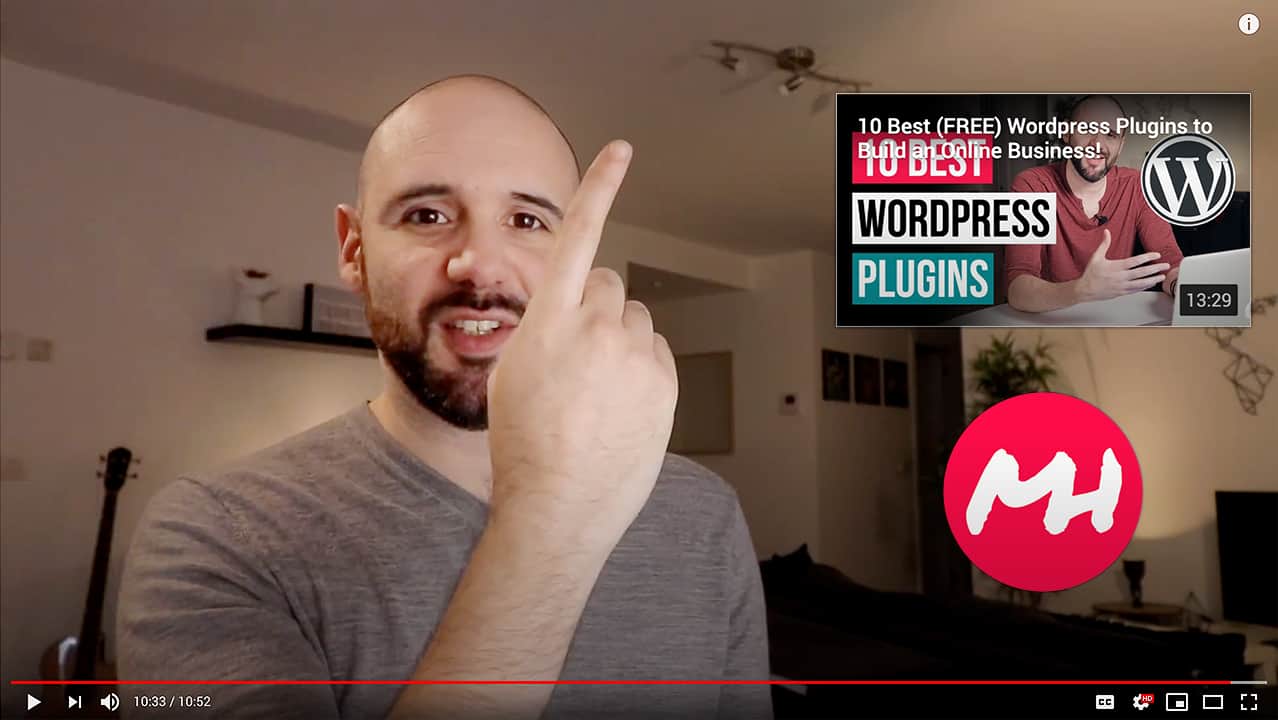 The more the next video is related to your current video, the better.
If I don't know which video will come next (because I let YouTube's recommendation decide for me), I just say:
If you haven't seen it yet, watch this video.
Done.
42. Make a longer video
With certain types of content, it's better to make a longer video.
A good example is reviews.
Now here is the catch: don't make a longer video just for the sake of making it longer.
Your video has to be longer because it's more helpful, more in-depth.
When you make more helpful videos, you can expect to outrank older, more established videos.
For example, take my video targeting the "skx013 review" keyword: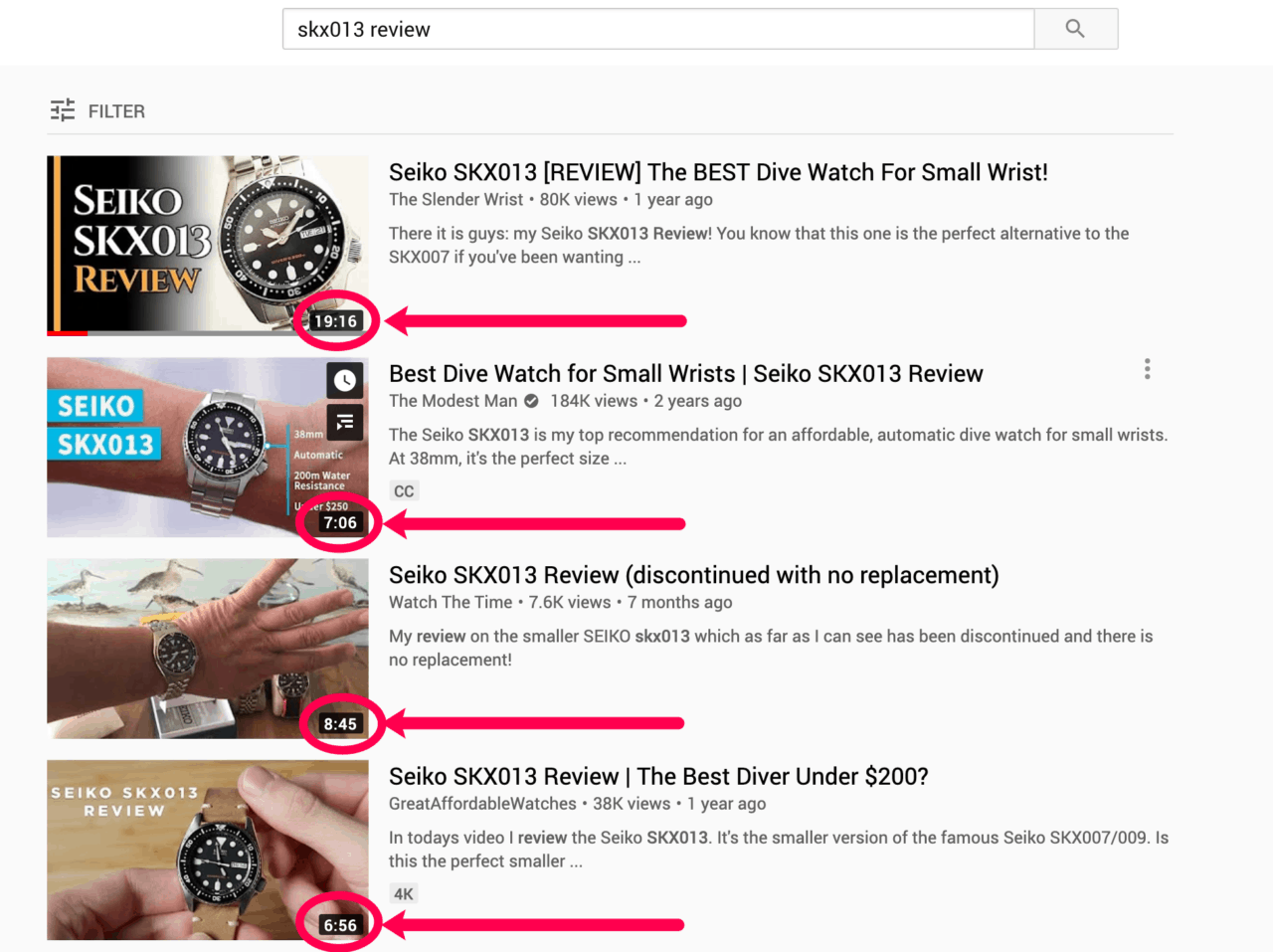 As you can see, it's twice as long (read: helpful) as the other ones.
43. Split your video
Sometimes, your topic is too broad to make just one video about it.
For example, your topic can be too long (think 20+ mins) – making people leave your video early.
Or you can talk about too many things at the same time, making people:
skim for the what they're looking for
get frustrated
ultimately leave your video and search for another one
All of that hurts your audience retention, and thus your views (as YouTube will recommend your video less).
So keep your videos on point by splitting large subjects into smaller chunks.
44. Go above and beyond
Watch what's happening in your niche, and then make a video that is 10 times better (if possible).
I know it sounds cliché.
But delivering more to your viewers will help your views big time in the long run.
Here are a few tips for some channel types:
Comedy: cut the meh jokes (be ruthless) and find more roflmao ones
Reaction: don't overreact and pinpoint details nobody does
Technology: add useful B-rolls and give more specific insights
Cooking: get to the meat (haha) of the recipe, give the exact proportions in the video (not only on your blog) and add more mouth-watering B-rolls
Educational: give clearer explanations and more eye-opening examples
As you've guessed, the important word here is more.
Deliver more to your audience, and views will come.
For example, this video of mine ranks #1 for my (super-long) target keyword: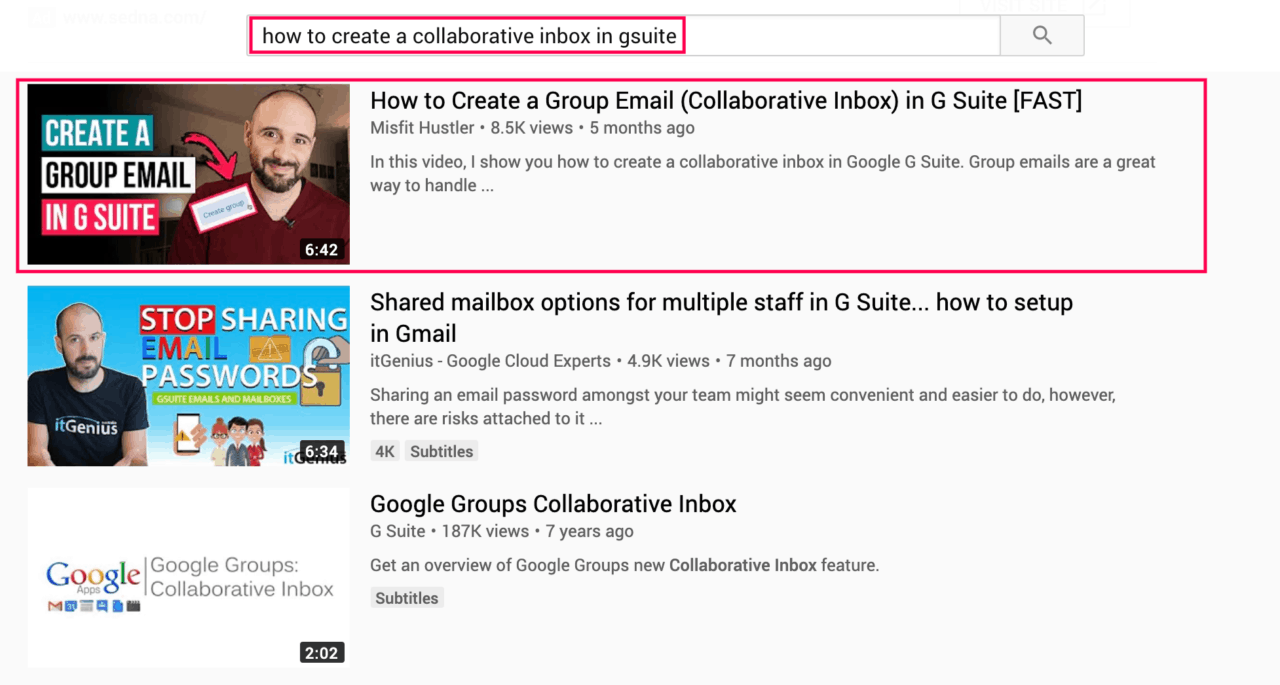 And to this day, views are still climbing: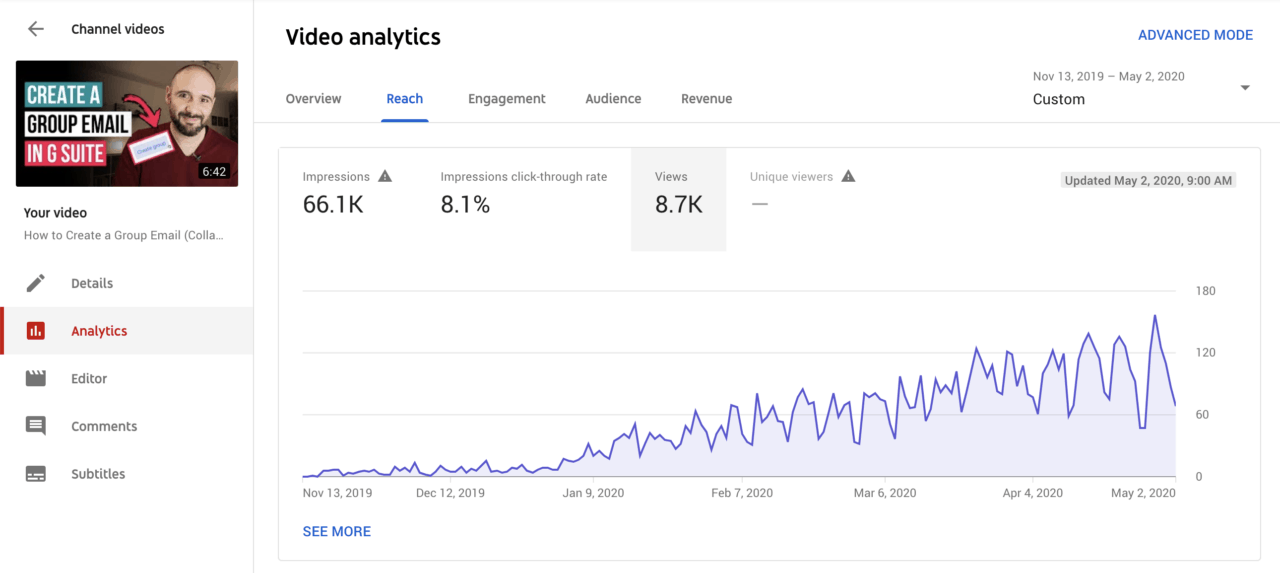 And that's because viewers found in this video what they couldn't find anywhere else: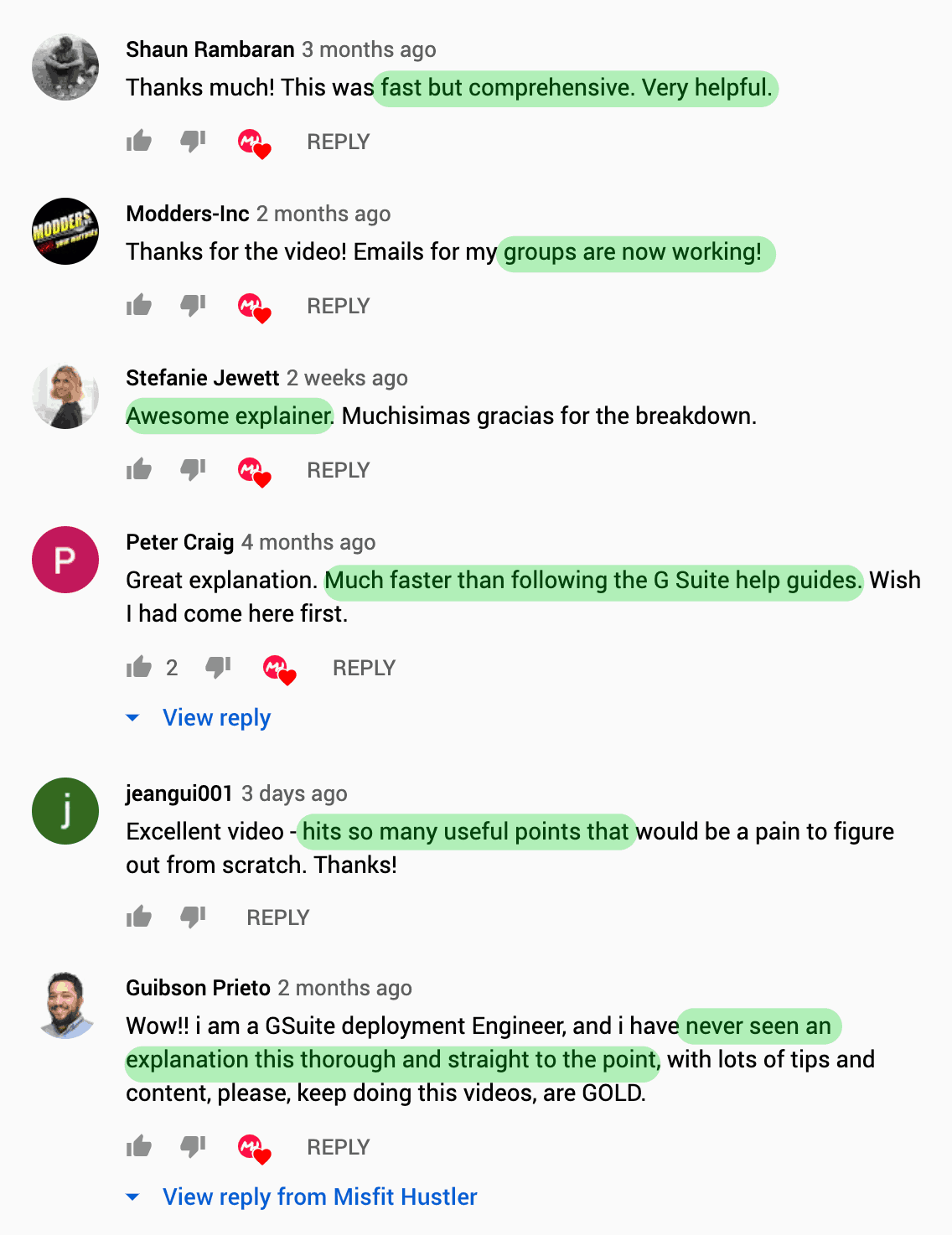 So go above and beyond.
Keep Your Viewers Engaged
YouTube is looking for your videos to do one (and only one) thing:
Keep people watching.
And the way to do that is to make sure people watch your videos and other videos on YouTube for as long as possible.
It's even explained in the YouTube Creator Academy:

So here are a few tips to do keep viewers watching.
45. Just edit
This seems trivial but…
Gone are the days where raw footage from your camera performs on YouTube – you need to edit your videos.
Do everything you can to keep your video concise and enjoyable.
Cut the fluff (see below)
Cut yourself repositioning the camera (or your smartphone)
Speed up long sections (if possible)
…
You get the idea.
46. Cut the fluff
I've found that "the fluff" was the enemy #1 of my channel.
Every time you ramble, your audience retention will drop.
For example, here is one of my videos with a pretty bad performance: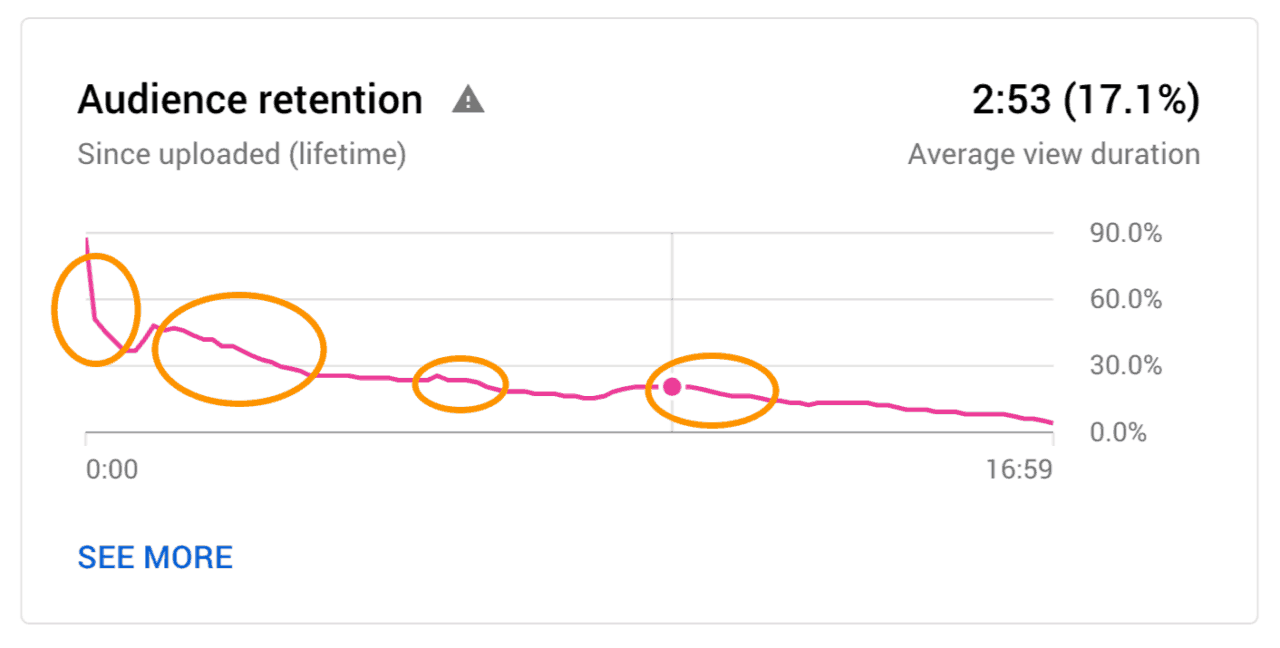 Notice how every time I ramble about something (the orange circles), the audience retention drops.
(And if you wonder, 17.1% of average view duration is pretty bad.)
To cut the fluff, don't:
say twice the same thing – you can safely cut any sentence starting with "Like I said, …"
stray away from your main topic
drag too long on the same point
Your video might be shorter, but it will perform better.
47. Shorten your shots
On YouTube, viewers are always a click away from another video… or from closing the tab.
So your job is to keep the viewer hooked and interested in your video for as long as possible.
And it's really hard to do that with a long, boring talking-head video.
To make people stick to your video and keep watching, shorten your shots – make sure they're 5 seconds or less.
48. Zoom in and out
In some sections of your videos, you might talk for more than 5 seconds to the camera, without any additional footage.
But what if you don't have another angle, like an additional camera to change the angle?
In that case, zoom in and out of the image.
Here is how to do it:
alternate between the original footage and the same footage zoomed at around 110% – the tiny loss of definition shouldn't be noticeable
zoom when you want to highlight something – an important fact, an insight, or even a reaction is perfect here
Here is an example in one of my videos:
49. Add text
Text is a great way to interrupt a long section where you talk straight to the camera.
And it's an easy way to insist on an important point: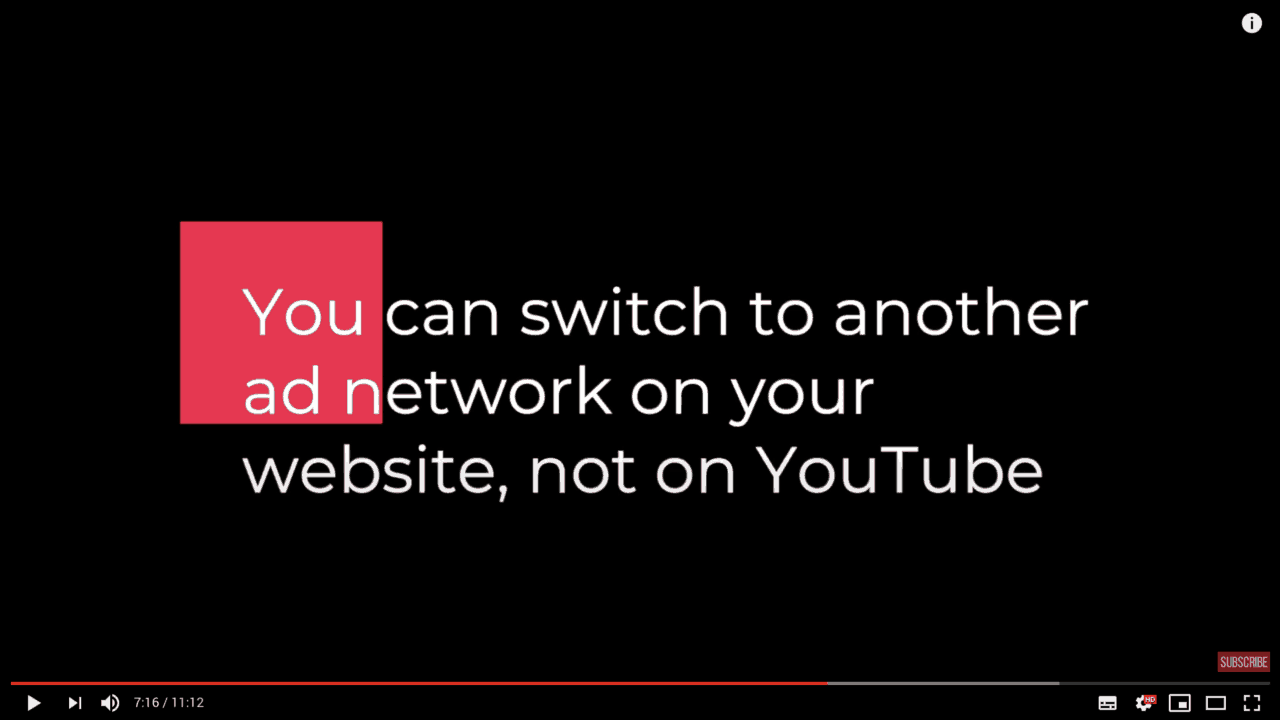 By the way, I'm not a designer. I just use the FCPX Titles & Transitions pack from Envato.
50. Add illustrations
A picture is worth a thousand words.
And in some cases, you don't have the choice but to show what you're talking about.
Add plenty of illustrations to support your point:
products – when you talk about them
close-ups – when you talk about a specific detail
screenshots – to show the source of your information
data – to prove your point
…
The more illustrations, the better.
In fact, it helps people understand what you're talking about.
And it helps with the all-important audience retention.
Here is a video of mine with plenty of illustrations:
51. Use animations and transitions
What's better than text or short shots?
Animated text and transitions between shots.
It just adds another layer of visual interest, keep your viewers – well – interested.
Brian Dean uses this technique a lot in his videos:
Notice how:
every time the edit switches from his face to text or pictures, there's a transition
every text, graph or screenshot is animated
Not need to go overboard though:
you don't need a transition between every shot
you can simply use a slow zoom-in effect on screenshots
Less is more.
52. Use music
Music is a great way to trigger emotions.
But it's also a great way to spice up your edit and emphasize important moments.
Check out this video up until around 1:15:
Here is the breakdown:
0:00 Epic music – hook the viewer instantly
0:04 Cut – episode hook
0:08 Music – episode intro (NOT a channel intro!)
0:48 Cut – PLOT TWIST: the host is mistaken!
1:06 Music – unexpected turn of events
1:10 Cut – the driver tries to reason the host
1:13 Music – the adventure begins
…
Notice how each cue and cut highlights changes in the story.
These guys know what they're doing.
53. Ask to comment
People LOVE to give their opinion (or piece of advice).
And the more comments, the more YouTube is happy – because it increases your video engagement metrics.
So when it makes sense, ask viewers to leave a comment about what they think of a specific point in your video.
And if you take the time to answer, viewers will be more likely to subscribe to your channel and come back to your videos – which means more views.
Here is how to do it:
ask to comment during the video when it makes sense, not at the end
ask about something specific, not a bland "let me know what you guys think?"
bonus points if you explain why it's important for viewers to share their opinion with you / the community
Write Descriptions That Rank
When it comes to ranking on YouTube, your title is the #1 most important factor.
But the description is a second close.
And obviously, better rankings mean more views.
So here is how to write descriptions to make sure you rank for your target keyword.
54. Describe, do not sell
Unless you have a history of viral(-ish) videos, use your descriptions to tell what your video is about – not sell.
By selling, I mean:
asking people to subscribe
sending people to your website
featuring your merch
…
There is a place for all of the above, but not at the beginning of your description.
The first part of your description should help YouTube and viewers know what your video is about.
So instead of selling, use the first part of your description to explain what your video is all about.
Don't

Do

55. Use your keyword as soon as possible
By using your target keyword as soon as possible in your description, you make sure YouTube understands this is the main topic of your video.
In fact, YouTube bolds the search query in the description:
In turn, this helps viewers know your video is right for them.
Easy views.
56. Use alternate keywords in the description
It's been a long time since the YouTube search engine understands related search queries, like:
when is the best time to post on youtube
best time to upload on youtube
best time to post on youtube
best days to post on youtube
best days and times to post on youtube
So you can safely use alternate keywords (compared to your title) in your description.
Don't overthink it!
If you describe what your video is all about, there's a good chance you will use the perfect words to help your video rank.
Look:

Green: the search query
Yellow: my target keyword
Orange: my alternate keyword
YouTube gets it.
What's in it for viewers?
Your description will look less robotic (and spammy) if you don't use the same keyword over and over again.
57. Don't give it away
If you give the answer to a question in the description, there's no reason to view your video.
So don't give away the most important piece of information in your description!
Instead, tell people what they will find in your video (aka the answer to their question).
For example, if your target keyword is "how to rank on the first page of google":
| Don't say | Say |
| --- | --- |
| Front-load your keyword in your title | Where to put your keyword in your title |
| Write blog posts with at least 2000 words | How many words you actually need to write |
| Don't tell people about your life | The #1 mistake that will tank your ranking |
This tip is the perfect transition to the next one…
58. List common questions
A perfect way to
use keywords at the beginning of your description
explain what your video is about
make people want to watch your video
… is to list the common questions for a topic.
For example, if you want to make a video about the "best paleo diet recipes", type your keyword in Google and scroll down to the "People also ask" section: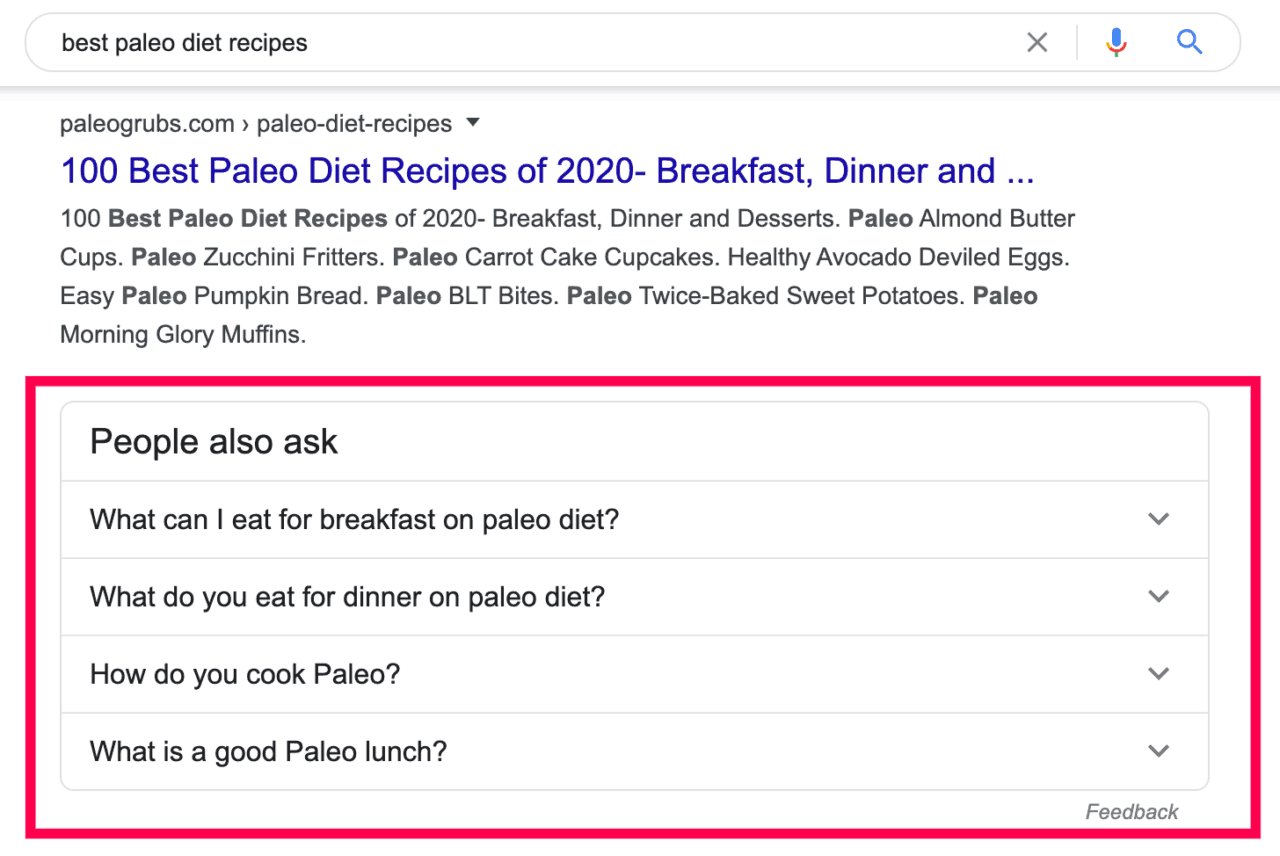 These are excellent questions to write in your description – you can drop the question mark or rewrite them.
(And obviously, only write the question you answer in your video.)
For example, your description could look like this:
In this video, I'll share my best paleo diet recipes. You'll discover
what you can eat for breakfast on a paleo diet
the perfect paleo lunch to keep you full until
my favorite paleo dinner recipe
Perfect.
59. Link to your most popular videos
Your most popular videos have already proven to work.
So get even more views by linking to the most popular videos in the description of your new videos.
(After the actual description.)
Check below for a description blueprint.
60. Use this description blueprint
Time to put it all together – here is the description blueprint I use for all of my videos:
Lead with your target keyword
Optional: common questions
Optional: useful information
Links to your most popular videos
Optional: merch and affiliate links
Links to other social profiles and subscribe prompt
Here it is in action: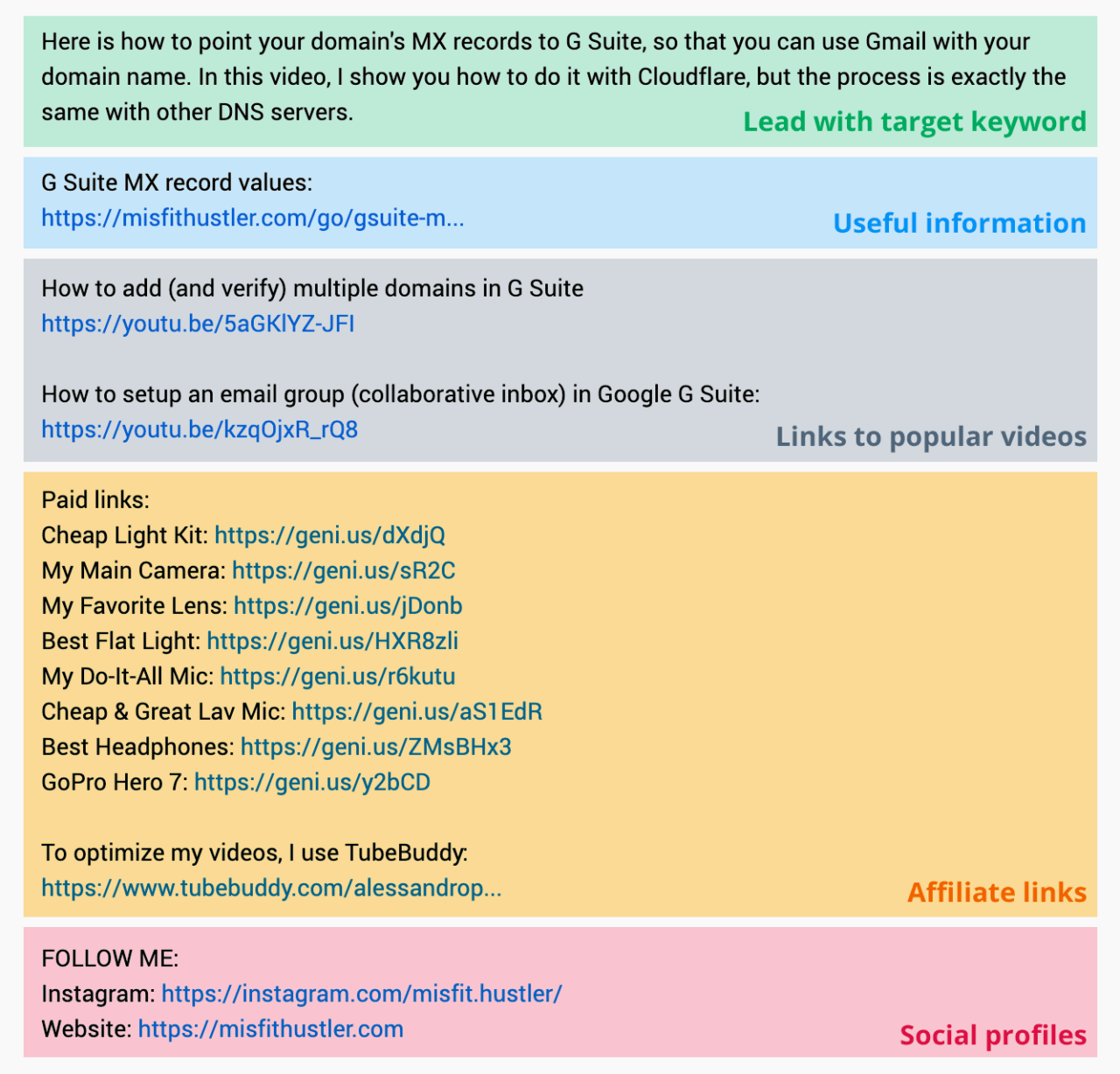 It's simple yet effective.
And it contains everything that makes for a great description.
Write Descriptions That Rank
YouTube said it themselves:
Your video's title, thumbnail, and description are more important pieces of metadata for your video's discovery. […] Tags play a minimal role in your video's discovery.
But they also said:
Tags are descriptive keywords you can add to your video to help viewers find your content. Tags can be useful if the content of your video is commonly misspelled.
(source)
So just put a few tags to describe what's your video is about, and list any misspelling.
In YouTube Studio, go to the tags section of a video detail: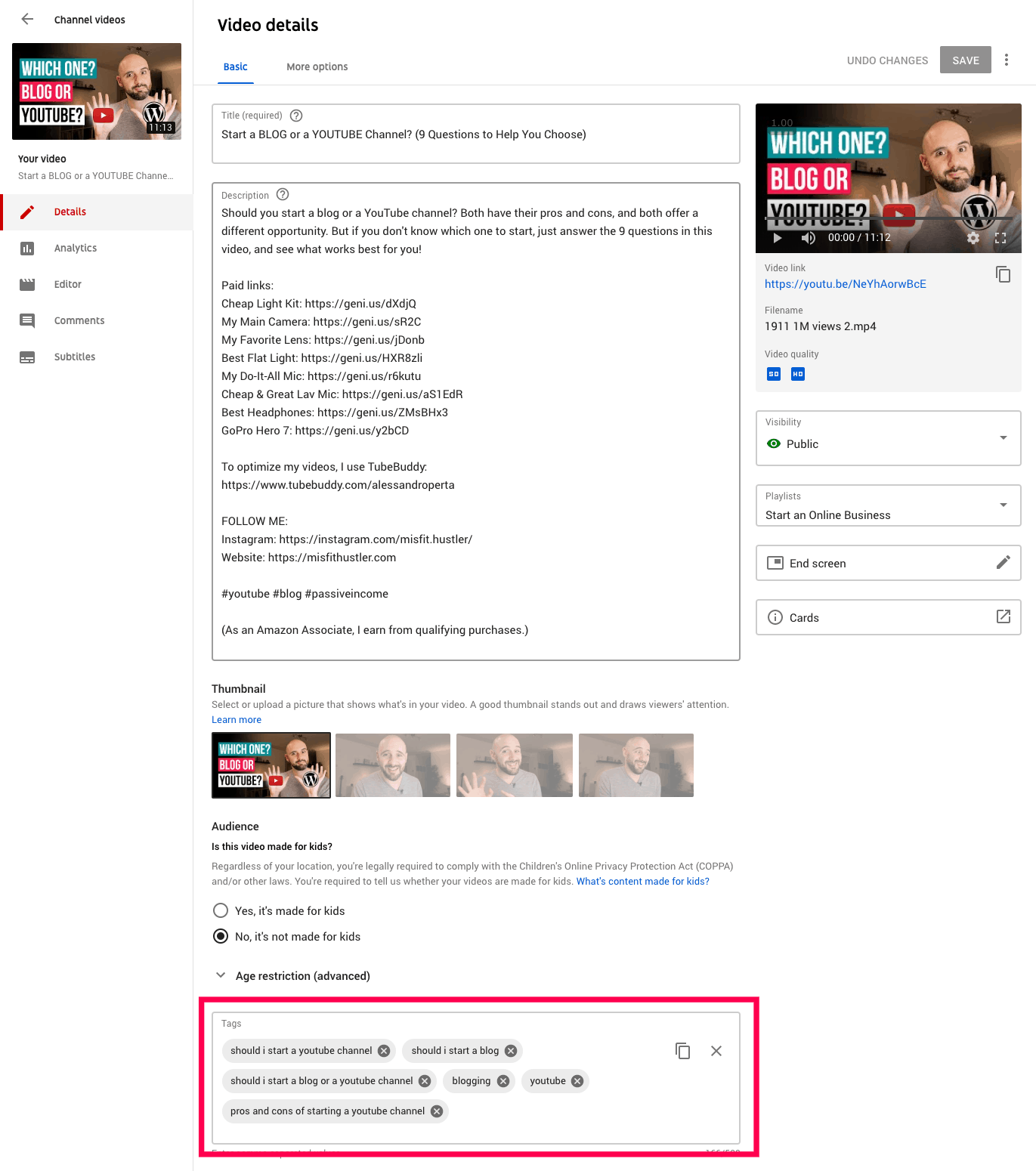 And add a few keywords related to your target keyword:

Here are some tags you can use:
| Tag type | Example |
| --- | --- |
| main keyword | "should I start a blog or a youtube channel" |
| alternate keywords | "should I start a blog" and "should I start a youtube channel" |
| main topic | "youtube" and "blogging" |
Don't go overboard: 5-7 tags is enough.
62. Translate titles and descriptions
By translating your titles and description, you stand a better chance to get discovered by an international audience.
(And so get more views.)
Of course, you don't have to do this – if you're just getting started, you can skip this one.
But if you're serious about growing your channel, you'll be ahead of the competition.
Go to the "Subtitles" section of a video, then click "Add a language" and choose the language you want to add: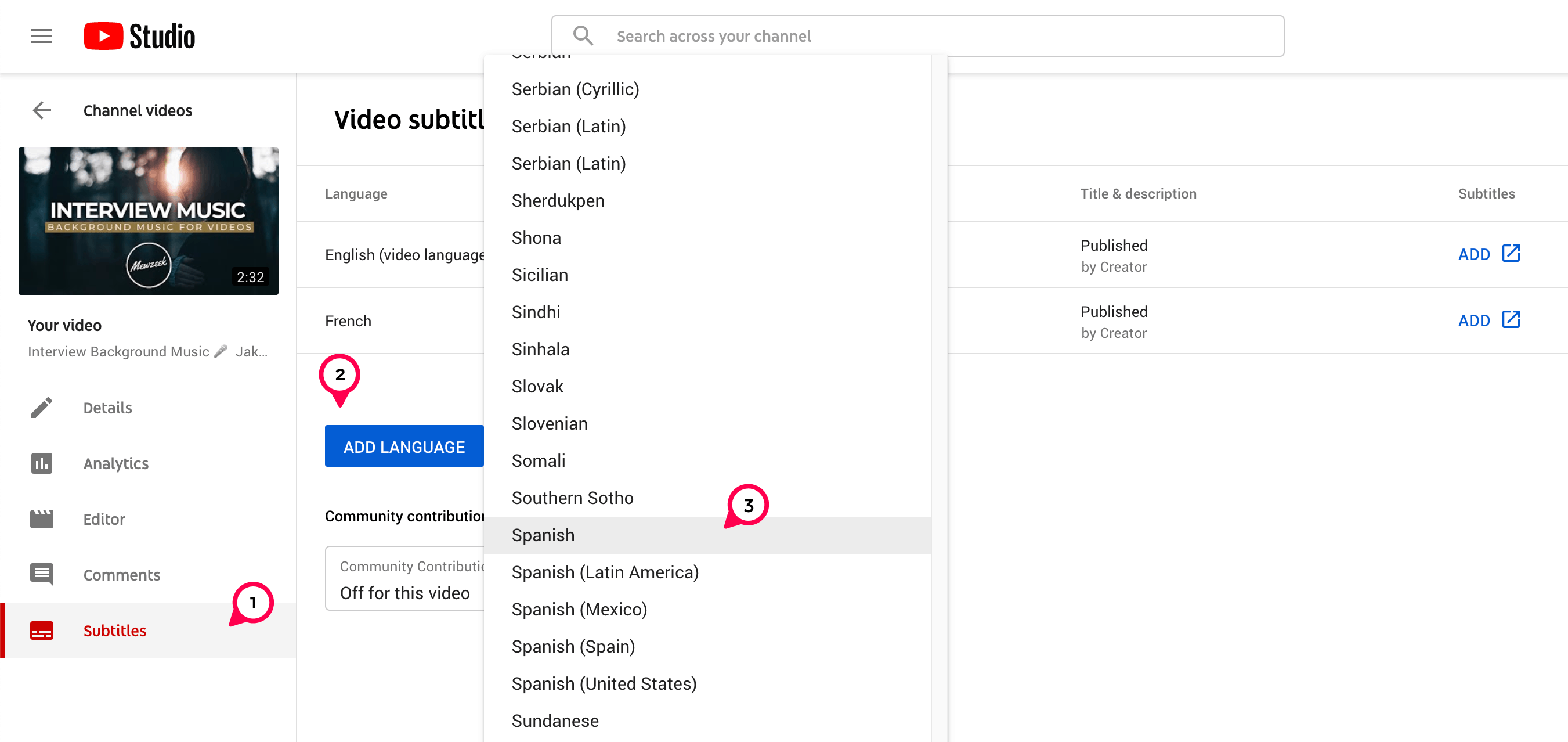 Then, under the "Title and description" column, click "Add" on the language you just added: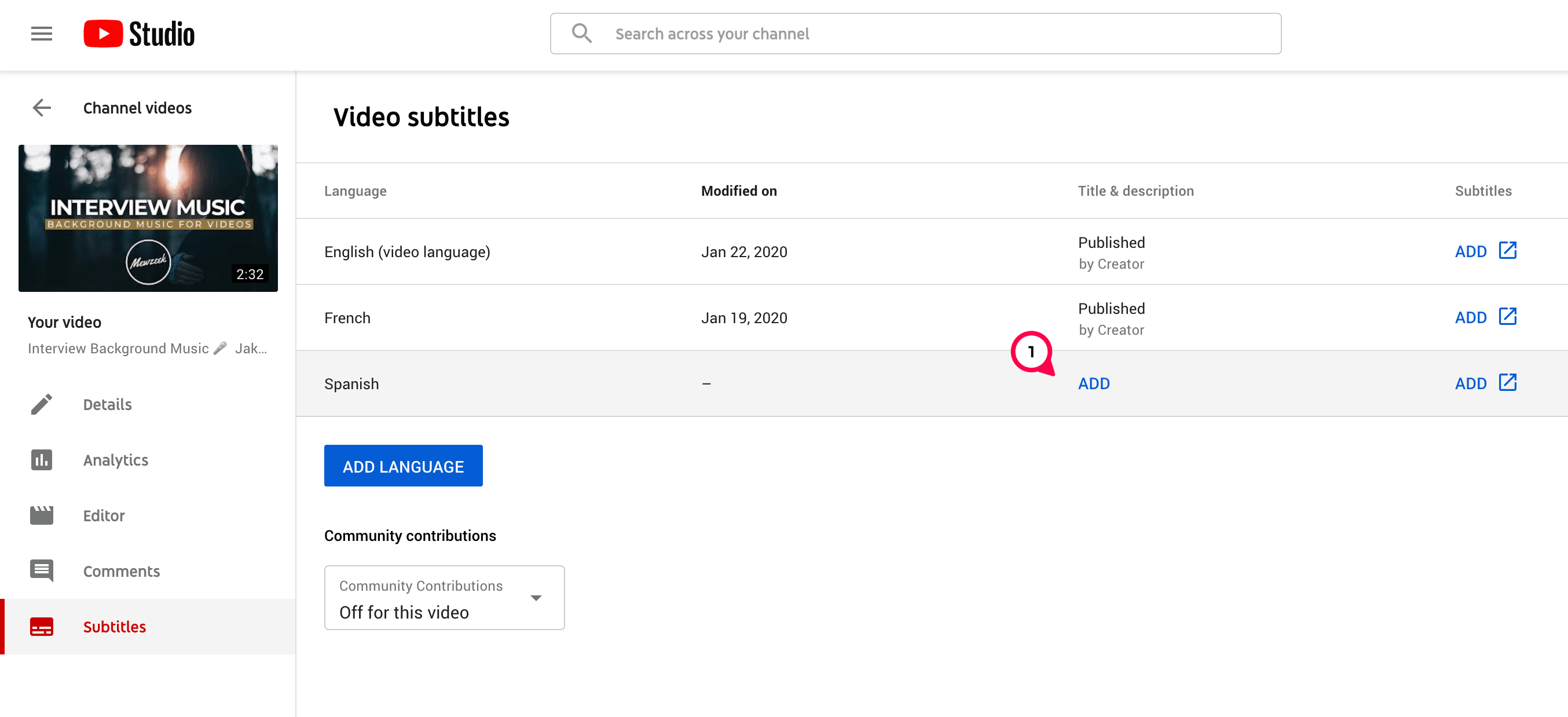 Finally, translate the title, the description, and hit the "Publish" button: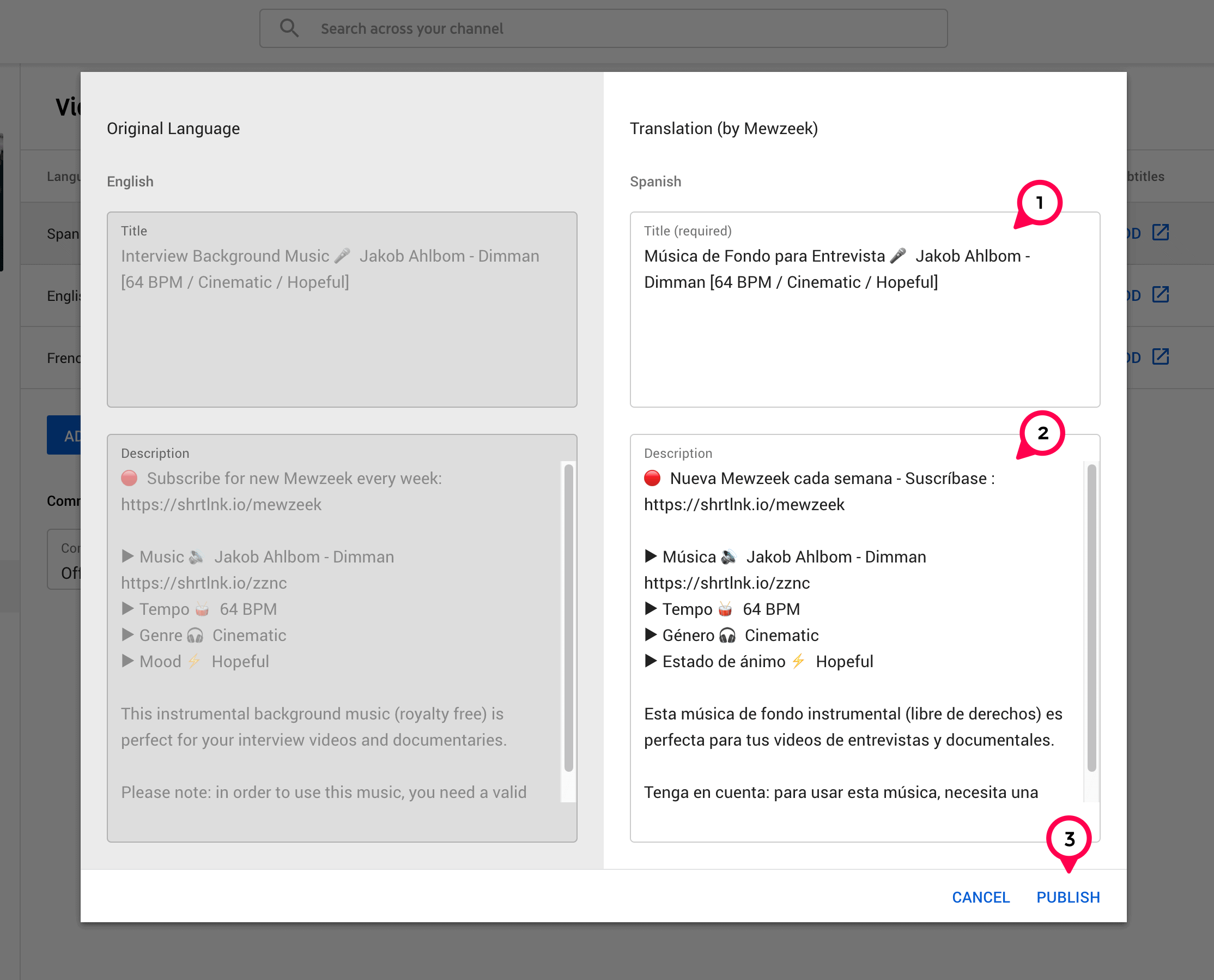 63. Transcribe in other languages
Translating your titles and descriptions helps with reaching new audiences before they watch.
But if you want your video to perform with international audiences, it's a good idea to transcribe them as well – aka add subtitles.
Go to the "Subtitles" section of a video, then click "Add a language" and choose the language you want to add: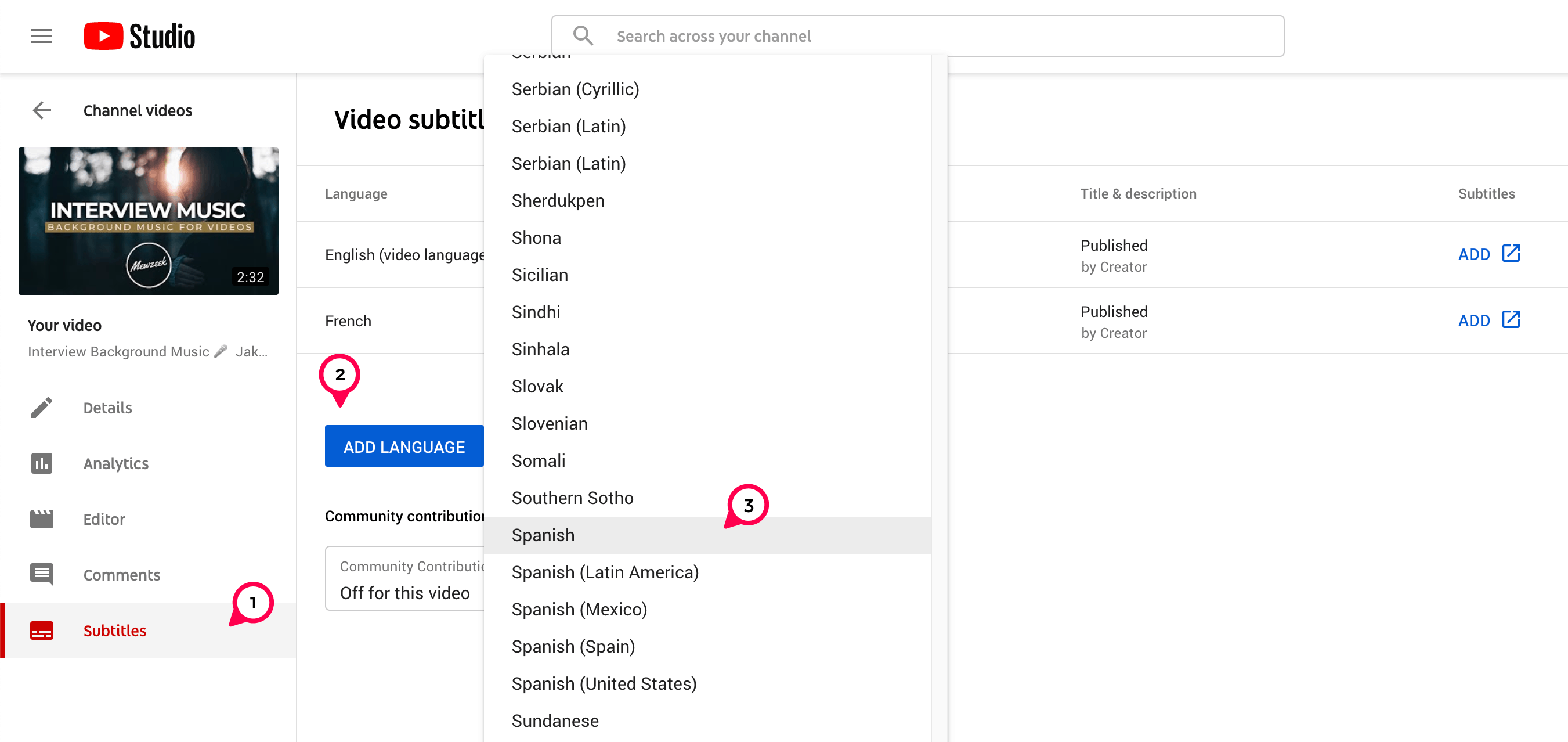 Then, under the "Subtitles" column, click "Add" on the language you just added: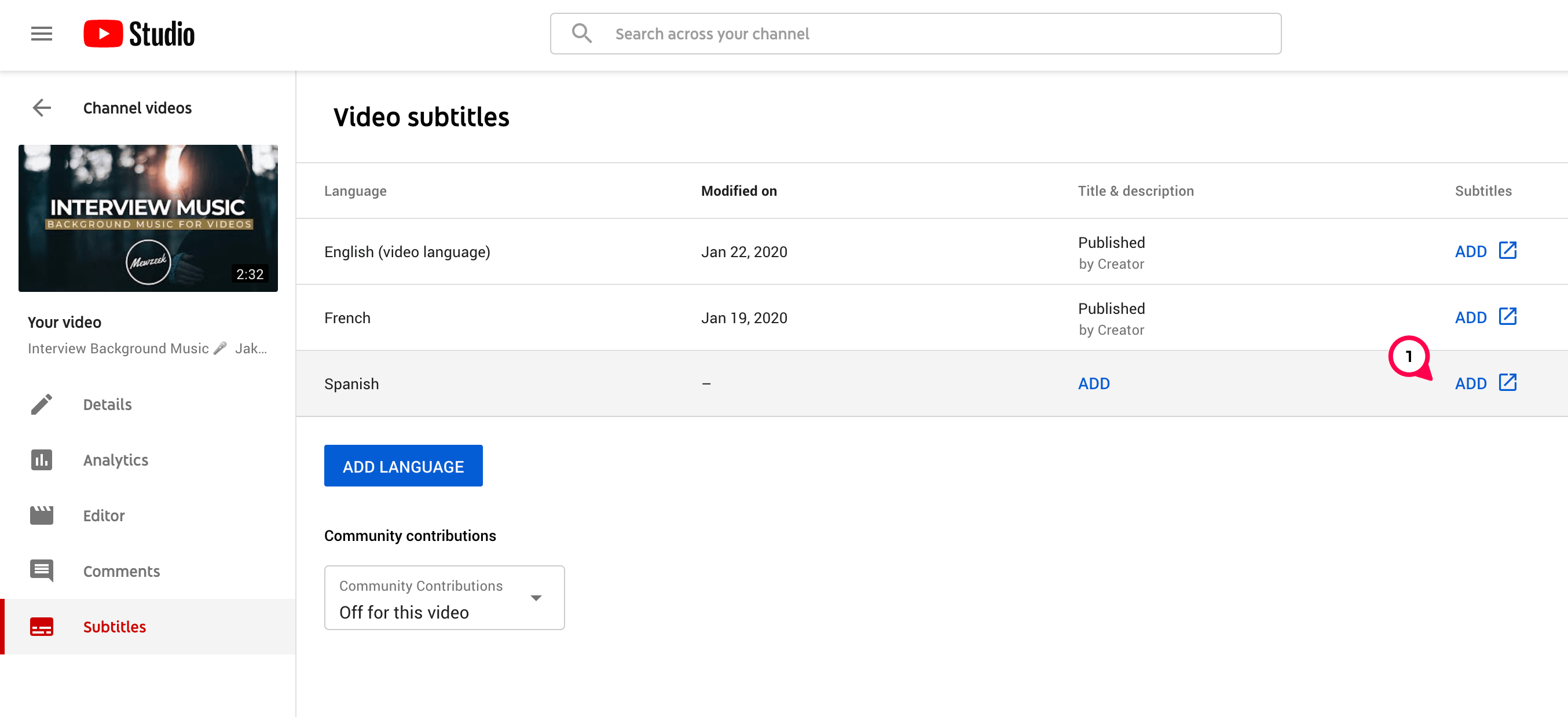 You'll be taken to a page where you can choose to upload a file or create subtitles directly in YouTube: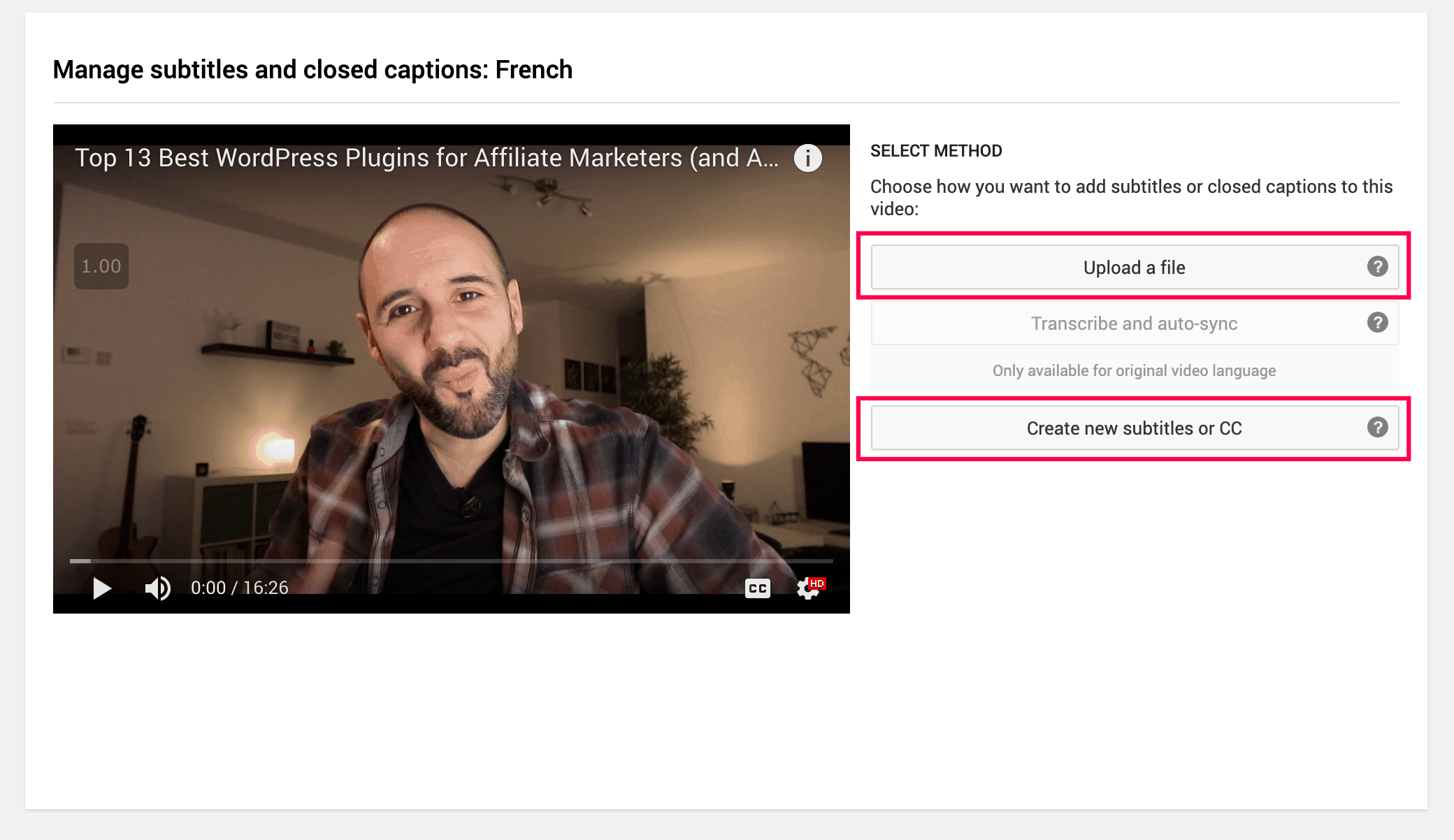 If you choose to create subtitles in YouTube, you'll be taken to this page where you can watch your video and input your subtitles in the same interface: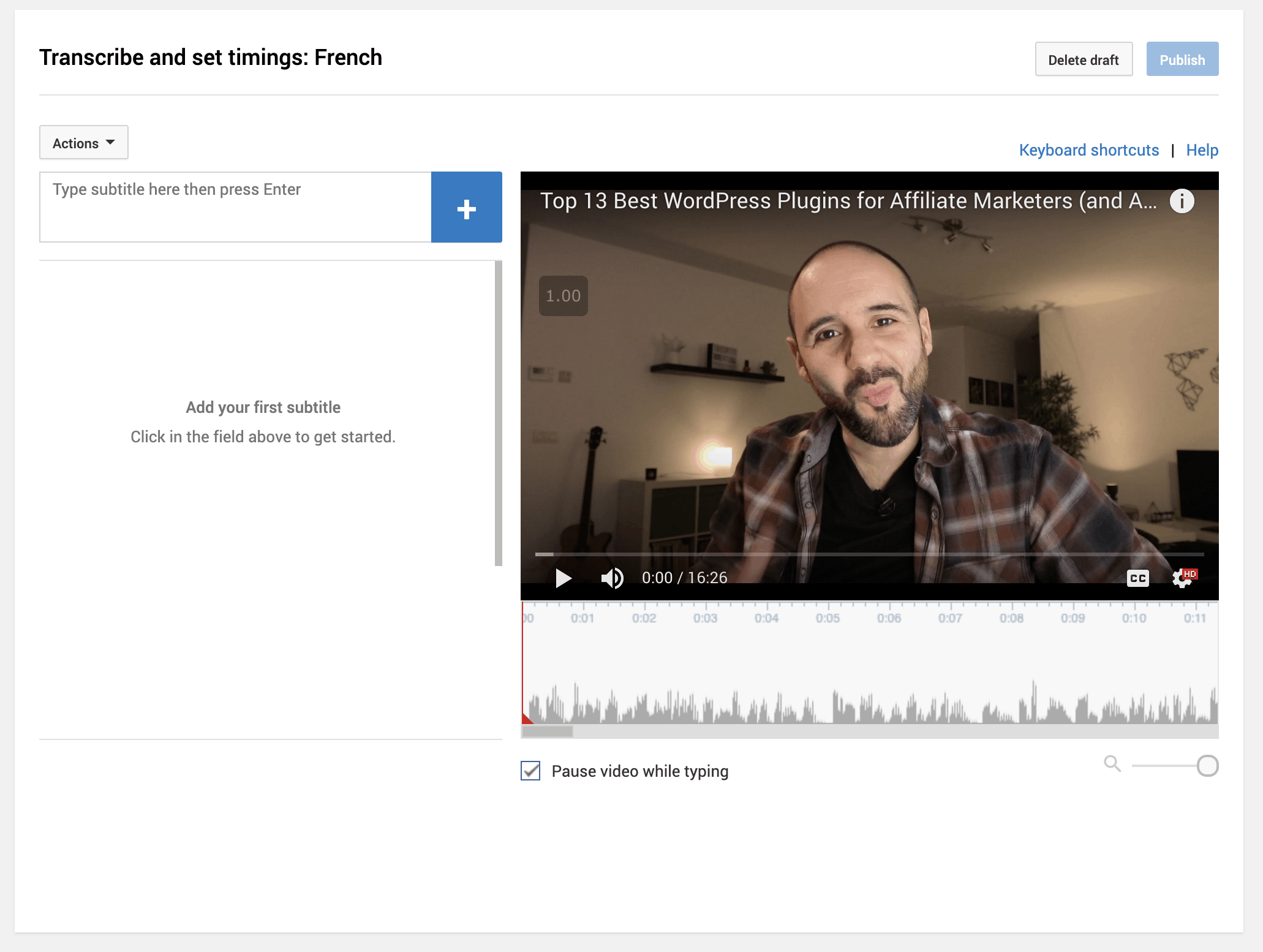 Neat.
Make Viewers Watch Even More Videos
Remember: YouTube boosts videos that keep viewers on YouTube for longer periods (aka watch time).
So when a viewer watches one of your videos, you want them to keep watching more videos.
Let's see how.
64. Add a watermark
Adding a watermark is an easy way to get more subscribers.
The trick is to not put your logo, but rather a "subscribe button":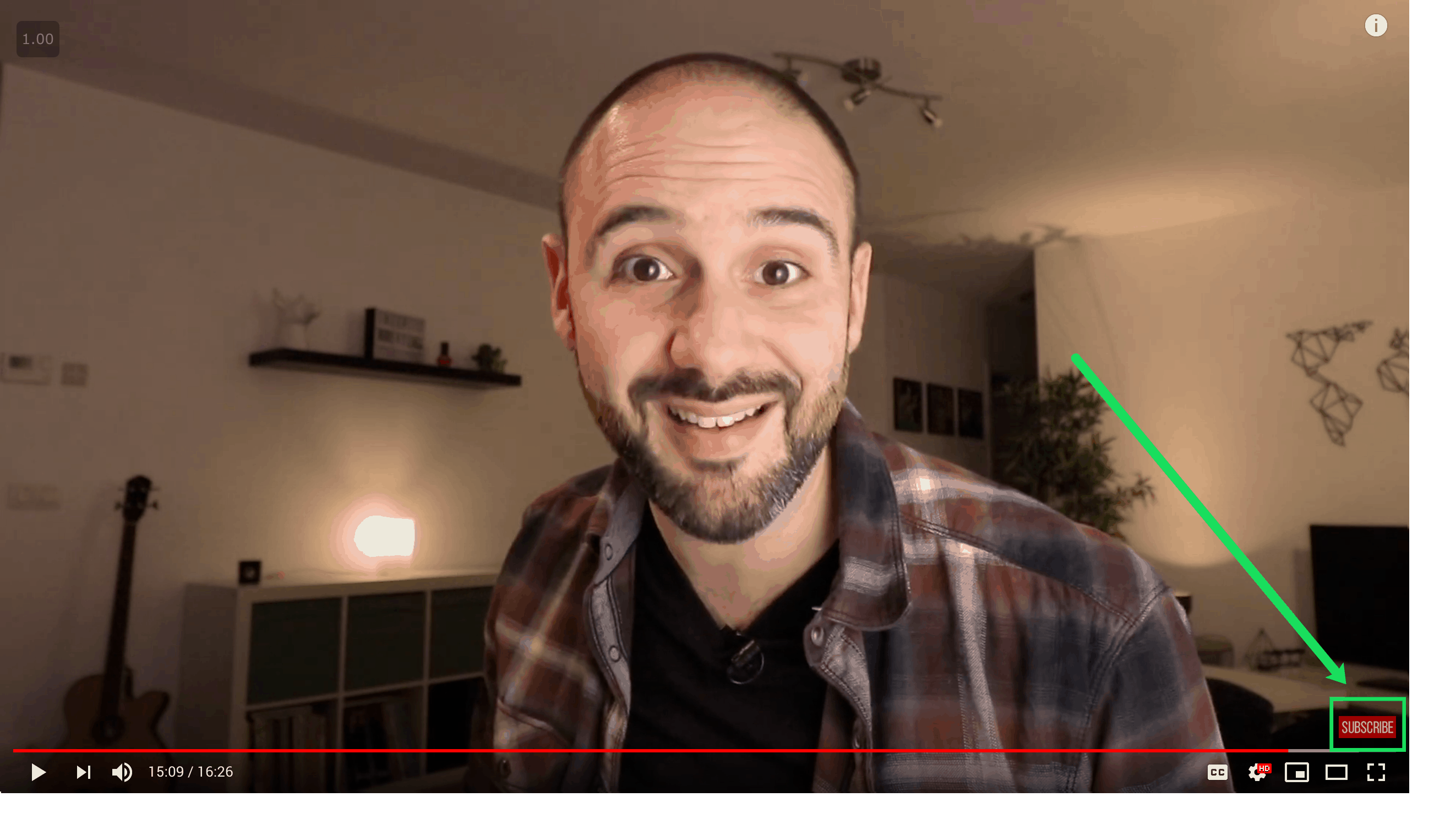 You can use mine if you want, here it is (just drag and drop it on your desktop):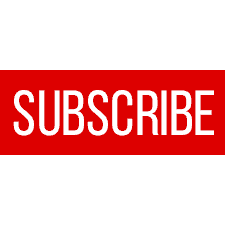 To show it on your videos, go to YouTube Studio, then:
Go to "Settings"
On the popup, choose "Channel" in the left menu
Choose the "Branding" tab
Click "Choose image"
Choose your image and click "Save"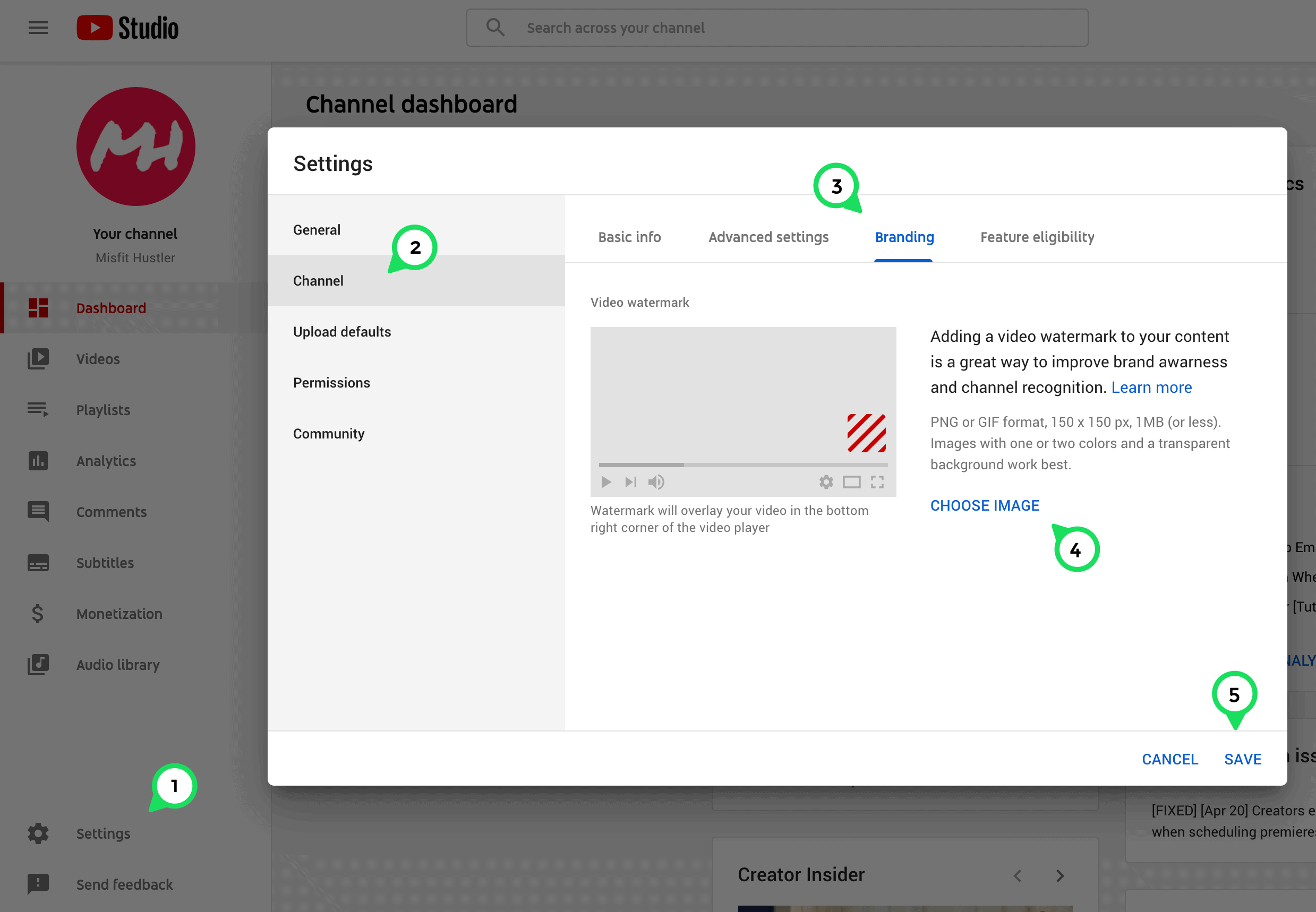 Done.
65. Add cards
Cards are the interactive links to other videos that display in YouTube videos directly.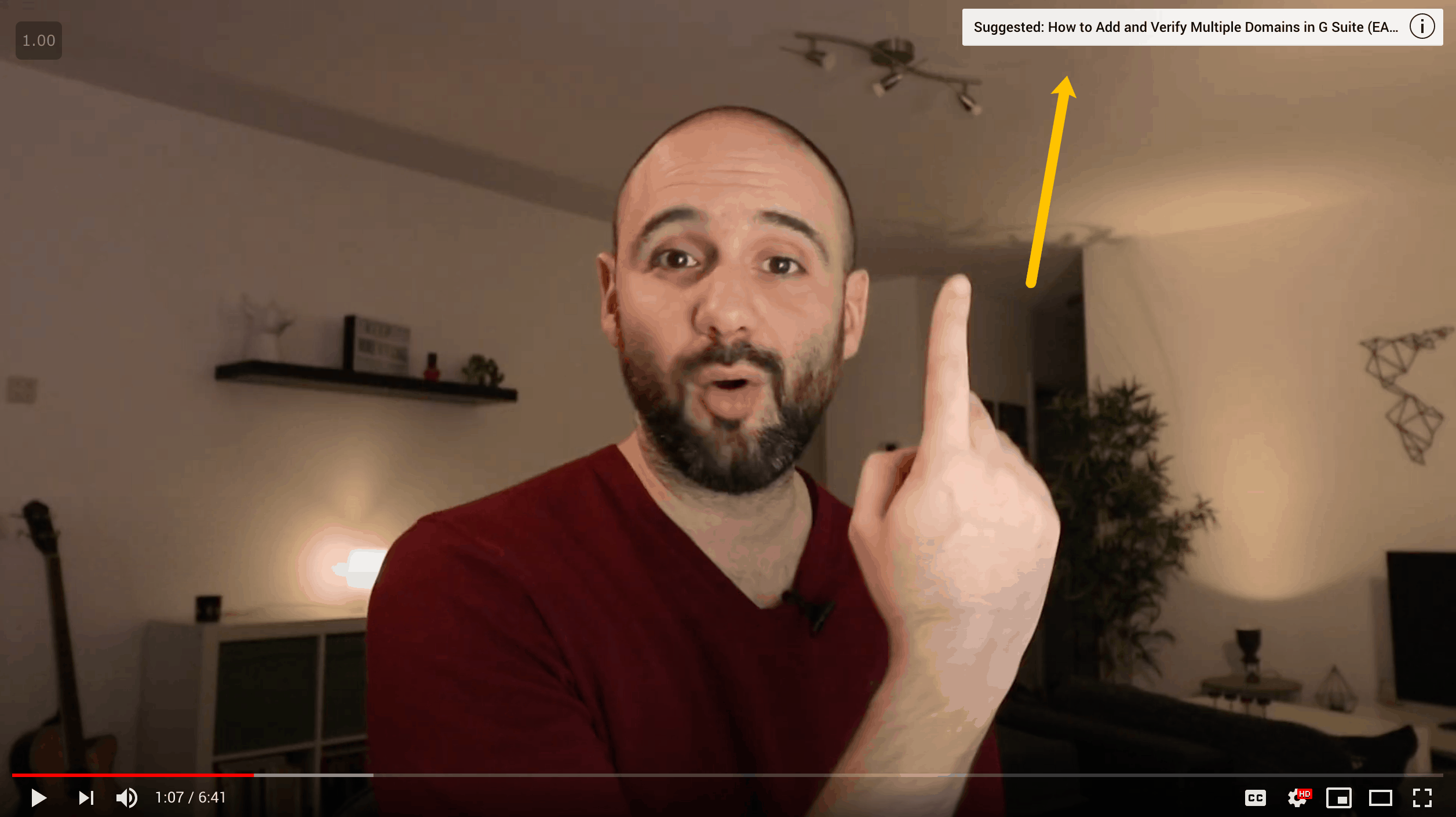 (There are also other kinds of cards, but here we focus on linking to other videos of yours.)
And sending viewers to another video with more relevant information is a simple and effective way to get more views.
To do so, go on a video's Details page, click on "Cards" at the very bottom right: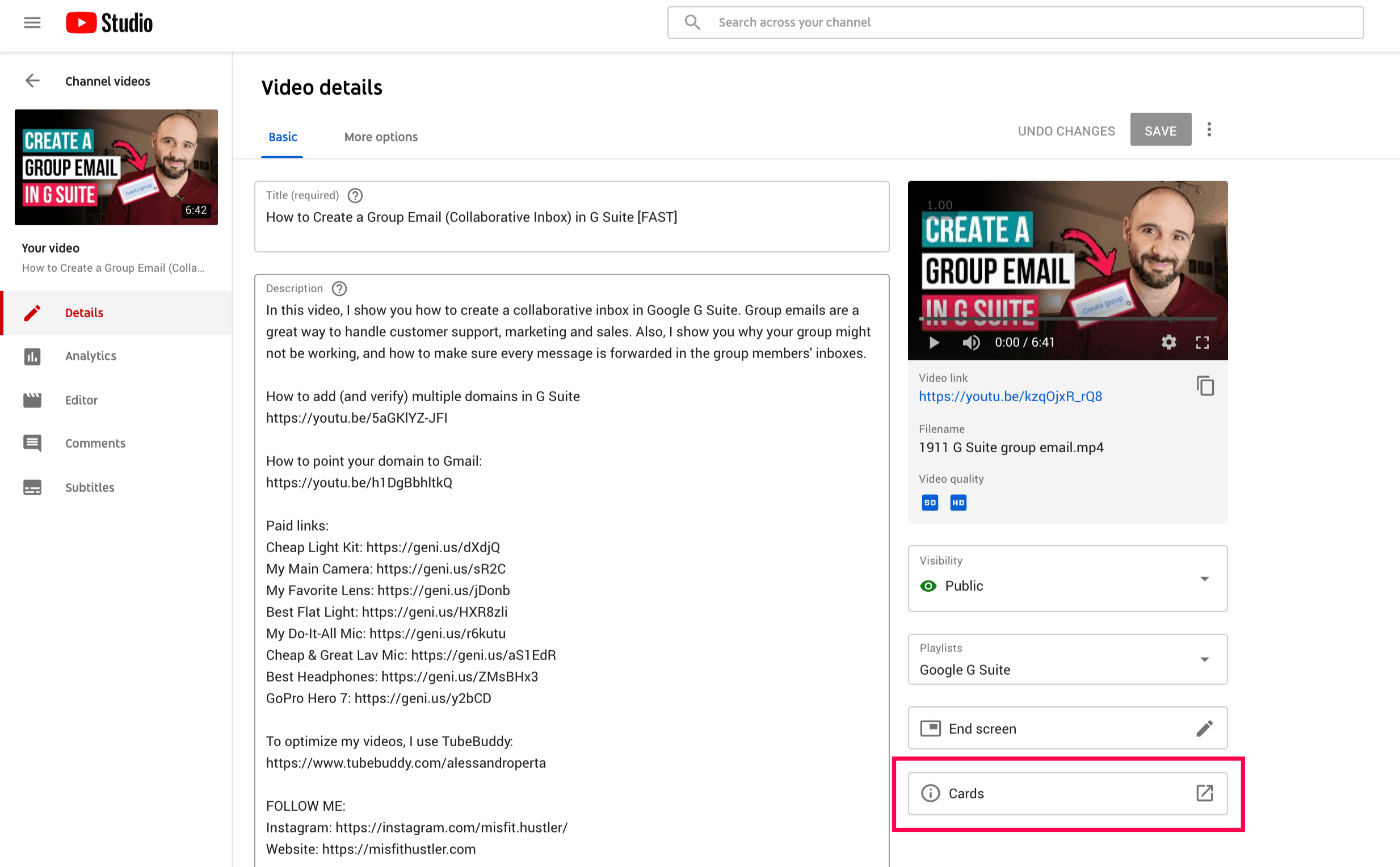 On the Cards page, click the "Add card" button and then "Create" a "Video or Playlist card":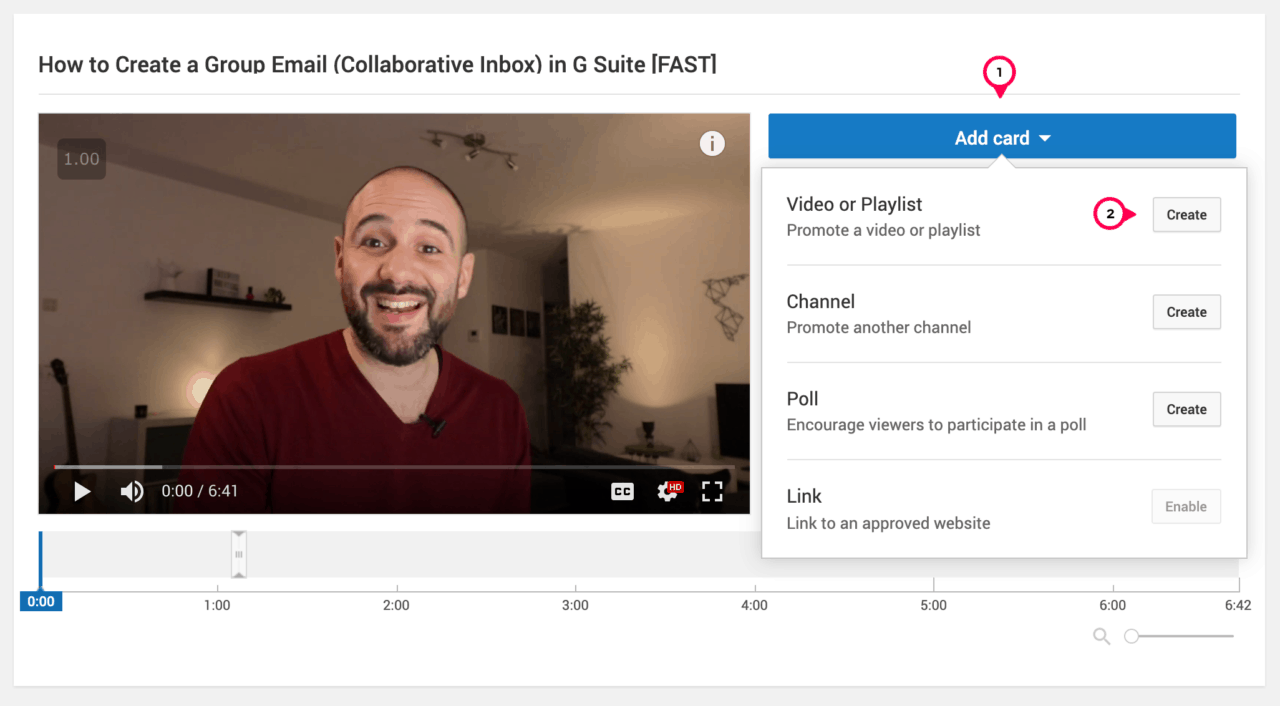 Then choose a video and click "Create card":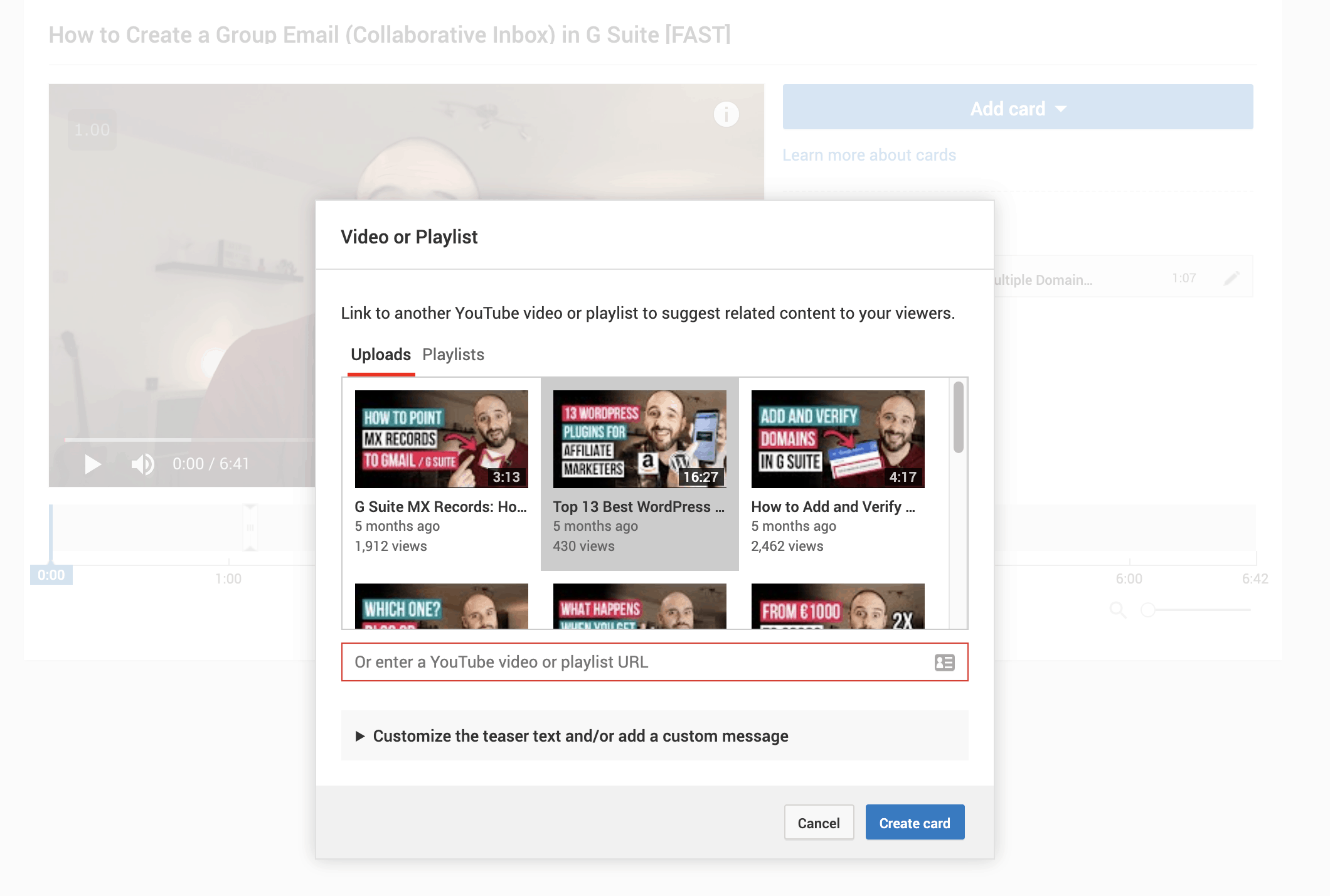 Finally, move the cursor to where you want your card to appear: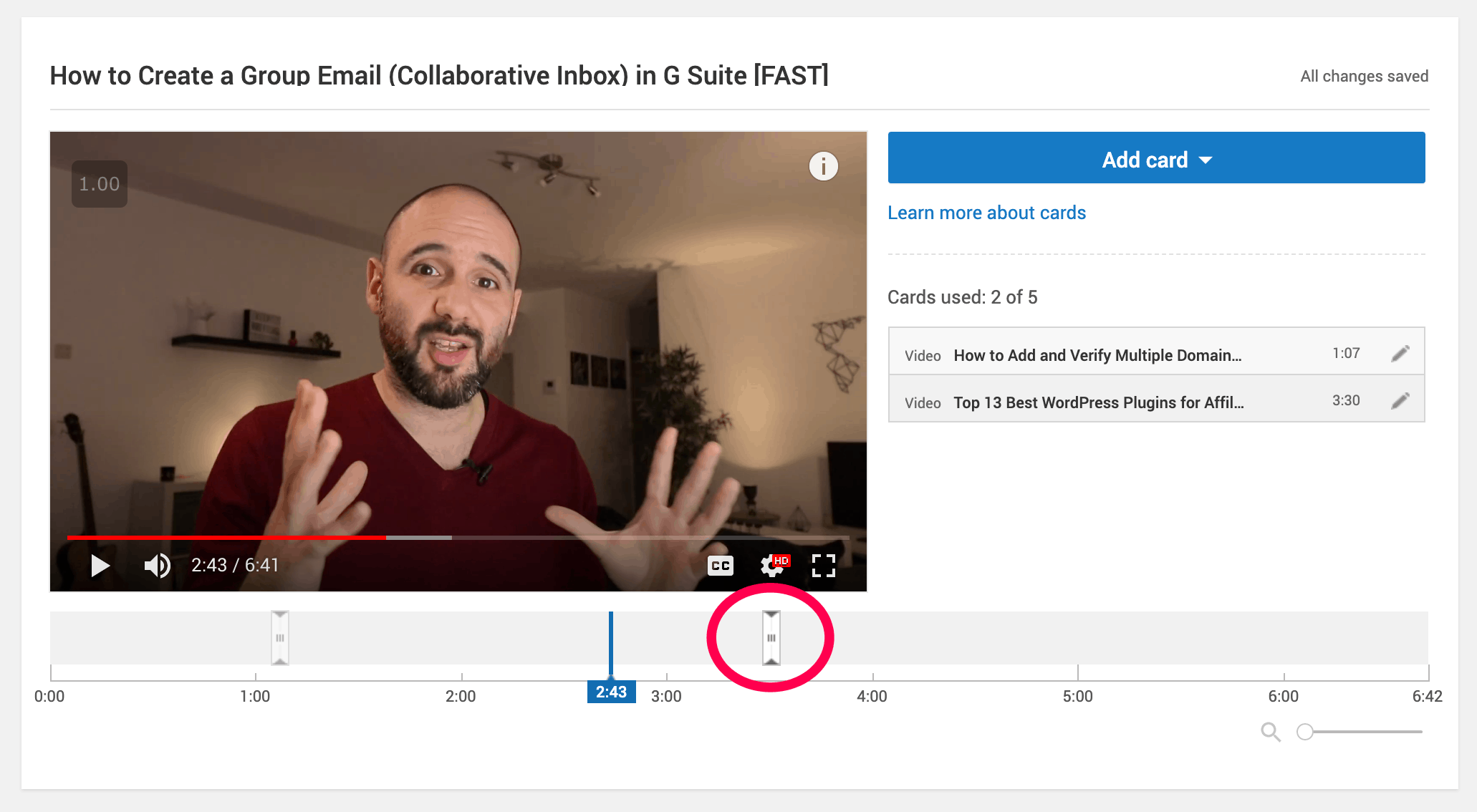 No need to save!
The card will be visible on your video for 20 seconds – and you can add up to 5 cards per video.
66. Add end screens
End screens are yet another way to get more views at the end of your videos.
It will display like this for the last 20 seconds (maximum) of your video: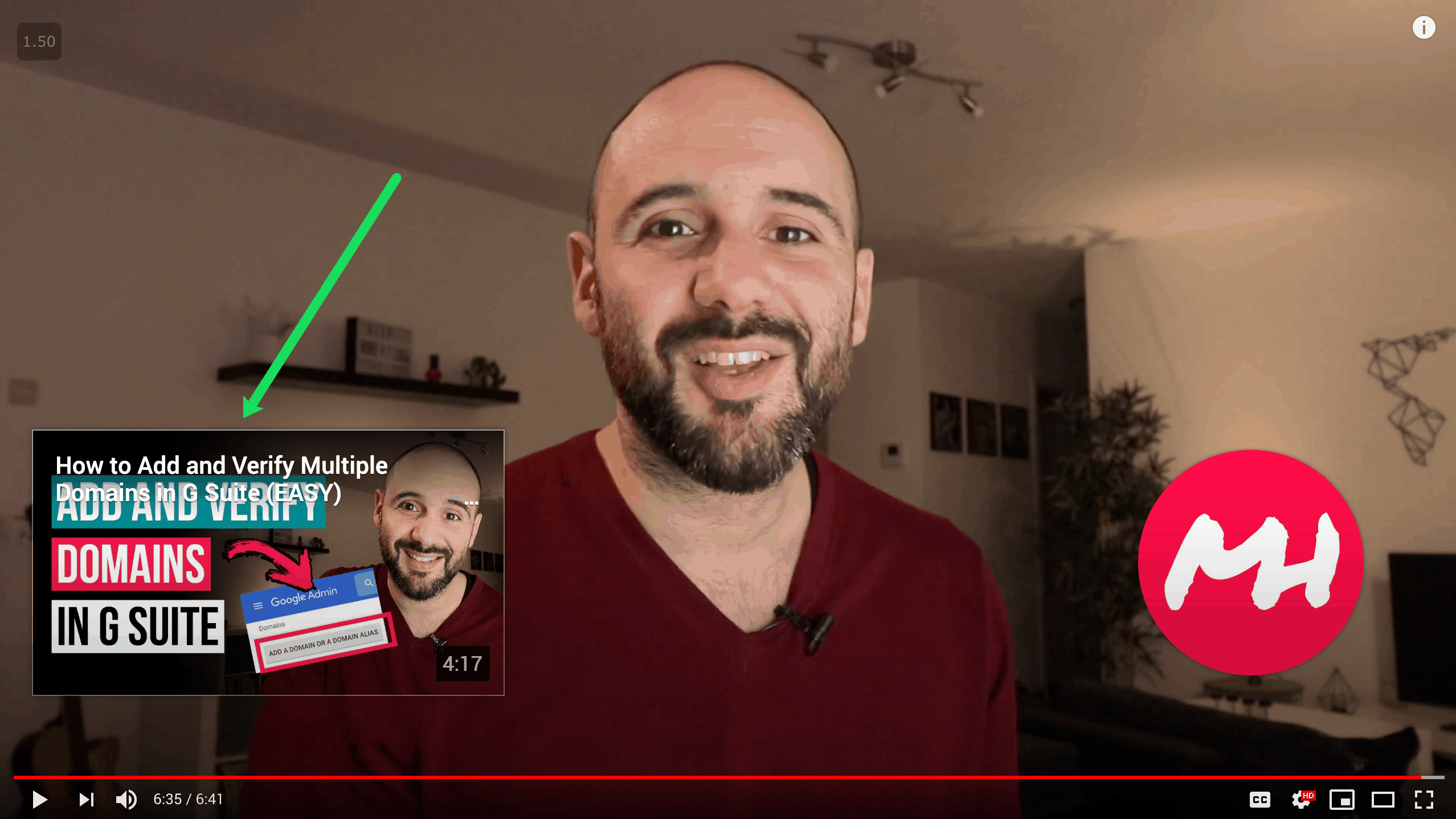 To add one, go on a video's Details page, then click on "End screen" at the bottom right: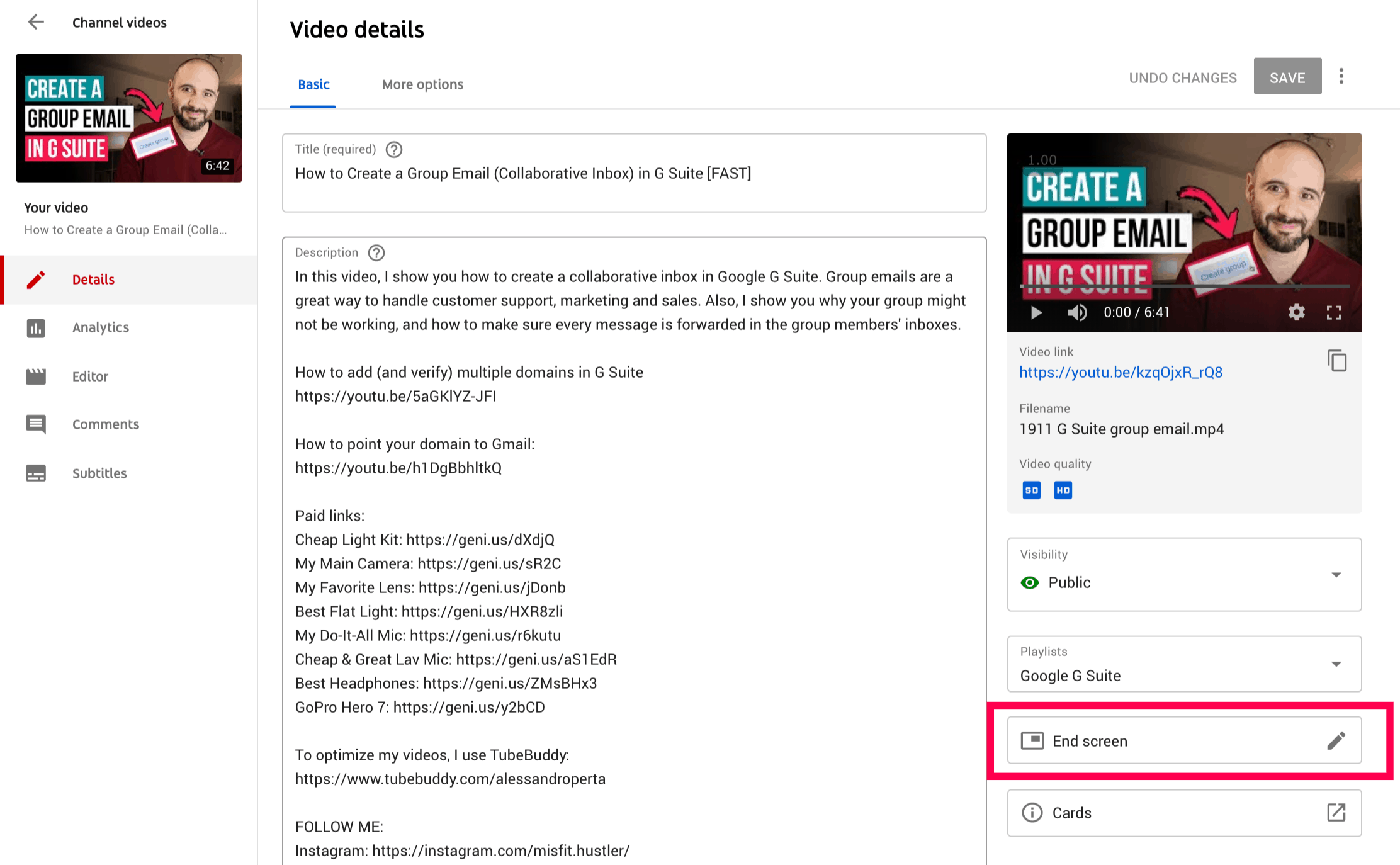 Then click on "+ Element":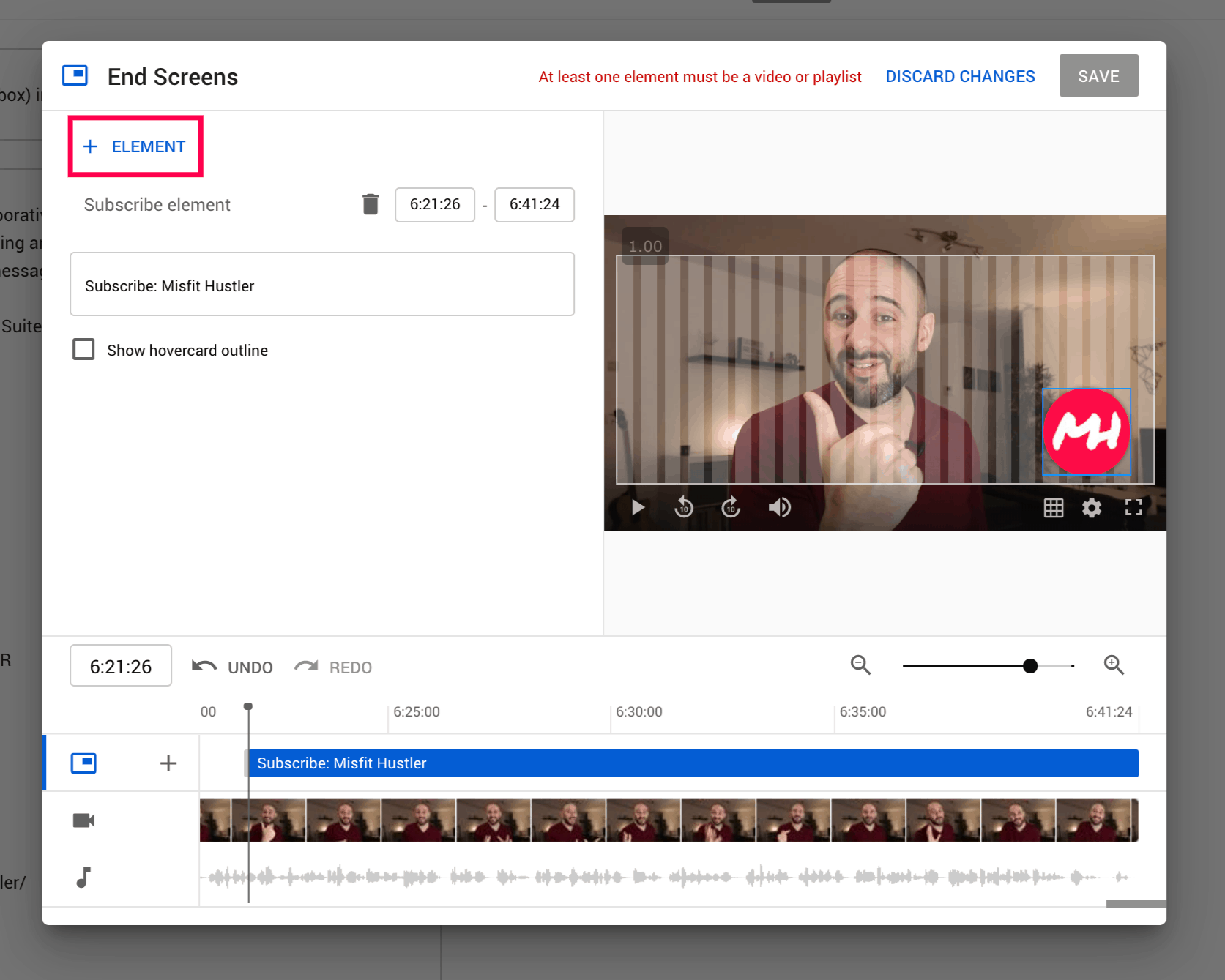 In the dropdown menu, choose "Video":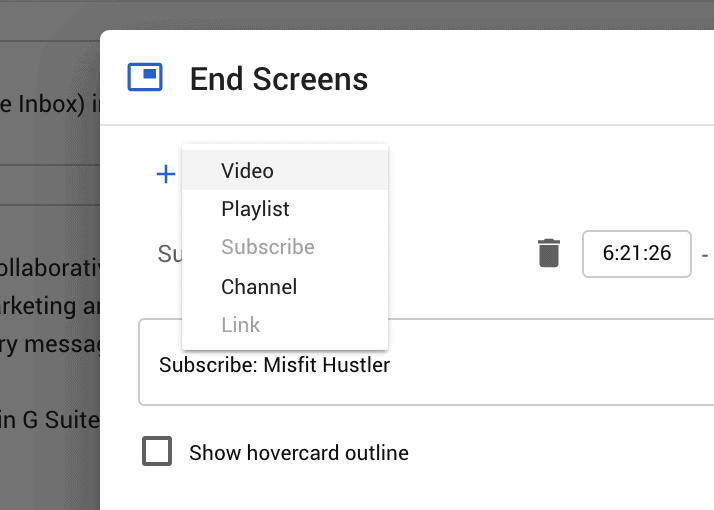 Then, you can link to a specific video.
But most of the time, it's better to let YouTube decide the best video to show.
In that case, choose "Best for viewer" and then place the video where you want it on your screen: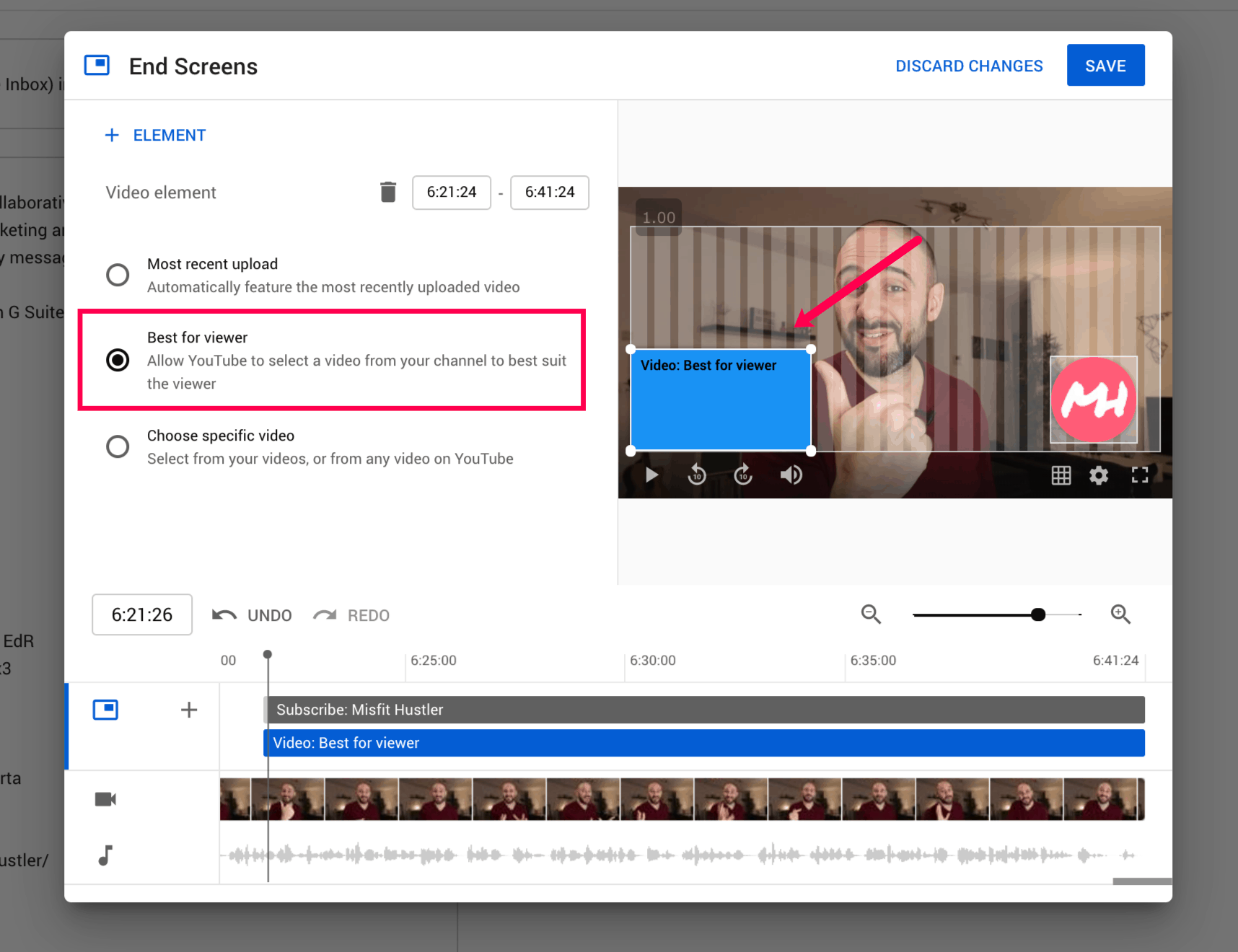 While you're at it, also add a Subscribe element.
Don't forget to save!
67. Ask to watch another video
It's not enough to put an end screen linking to another video.
You have to ask viewers to watch another video and "sell them the view".
But what do you do when you don't know which video is displayed (because you let YouTube decide)?
Easy, just say:
If you haven't seen it yet, don't forget to watch this video!
And then point to the end screen with your finger.
68. Ask to subscribe to your channel
Again, it's not enough to put a subscribe end screen and pray for viewers to subscribe.
Give them a good reason to subscribe to your channel (that's your USP -Unique Selling Proposition) and ASK them to.
Here is the catch: it has to be very short – 10 seconds AT MOST!
Here is mine:
If you want to know how to build an online business and a passive income, subscribe to the channel and check that little bell icon, so you know exactly when I drop a new video.
I don't say the exact same words on every video, but you get the idea.
When I don't want to say the whole USP (because it doesn't make much sense with the current video), I just go for an even shorter version:
Don't forget to subscribe to the channel and check that little bell icon, so you get notified as soon as I drop a video just like this one.
Perfect if you're not really sure of your niche!
69. Link to older videos
When it makes sense, talk about an older video and link from a new video.
It's an easy way to get even more views from a new video you just published.
The trick here is to not link to a random video.
Rather, link to a video that builds upon the one the viewer is currently watching.
Let's say you make a video about how to make a keto tiramisu.
And to cook this recipe, you need to make keto sponge cakes first.
In that case, talk about your "keto sponge cake" video in your "keto tiramisu video", and link to it: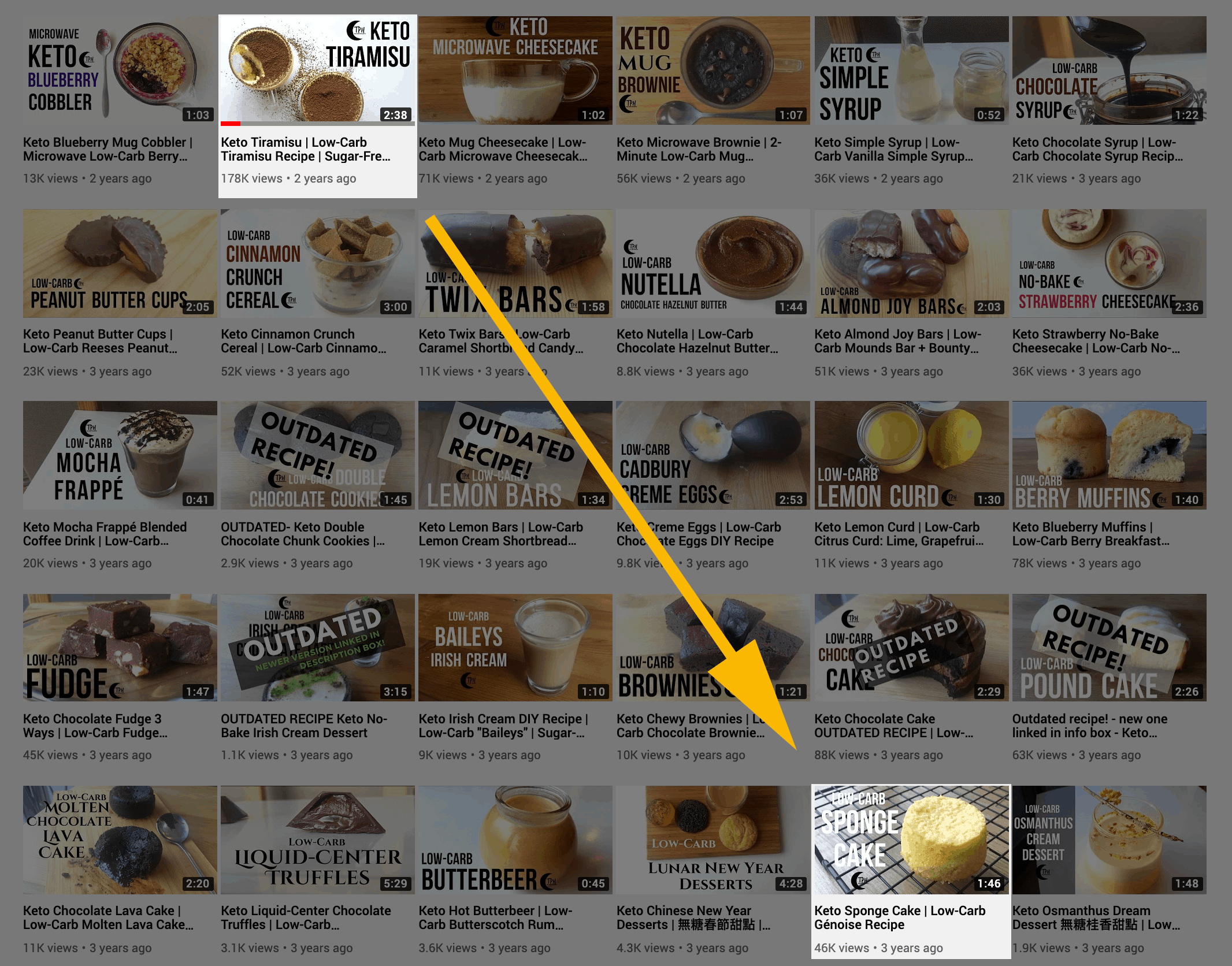 This is internal link building for your YouTube channel.
Don't forget: to do this, use cards.
70. Link back from older videos
Okay, this is going to sound tedious but…
Every time you publish a new video, go back to your older videos. When you talk about the topic of your new video, link to it (using cards).
Here are a few tips so you don't get crazy:
do this only for when you release an important video
keep a record of the topics you talk about in your videos when you record them – you won't need to watch every old video to know in which one you talked about the topic of your new video
Lining from older videos is a great way to get more views, and I still use this technique to this day on my biggest channel (34.5k subscribers as of this writing).
71. Plan a series
This is the easiest way to get more views on your channel.
If you know one topic as many different sub-topics (or it's too broad to make just one video about it), it makes sense to plan a series in advance – and then link videos between them.
By the way, a series doesn't need to be chronological.
And you don't need to link videos sequentially either.
In fact, I have a mini-series on my Misfit Hustler channel with videos linking to each other: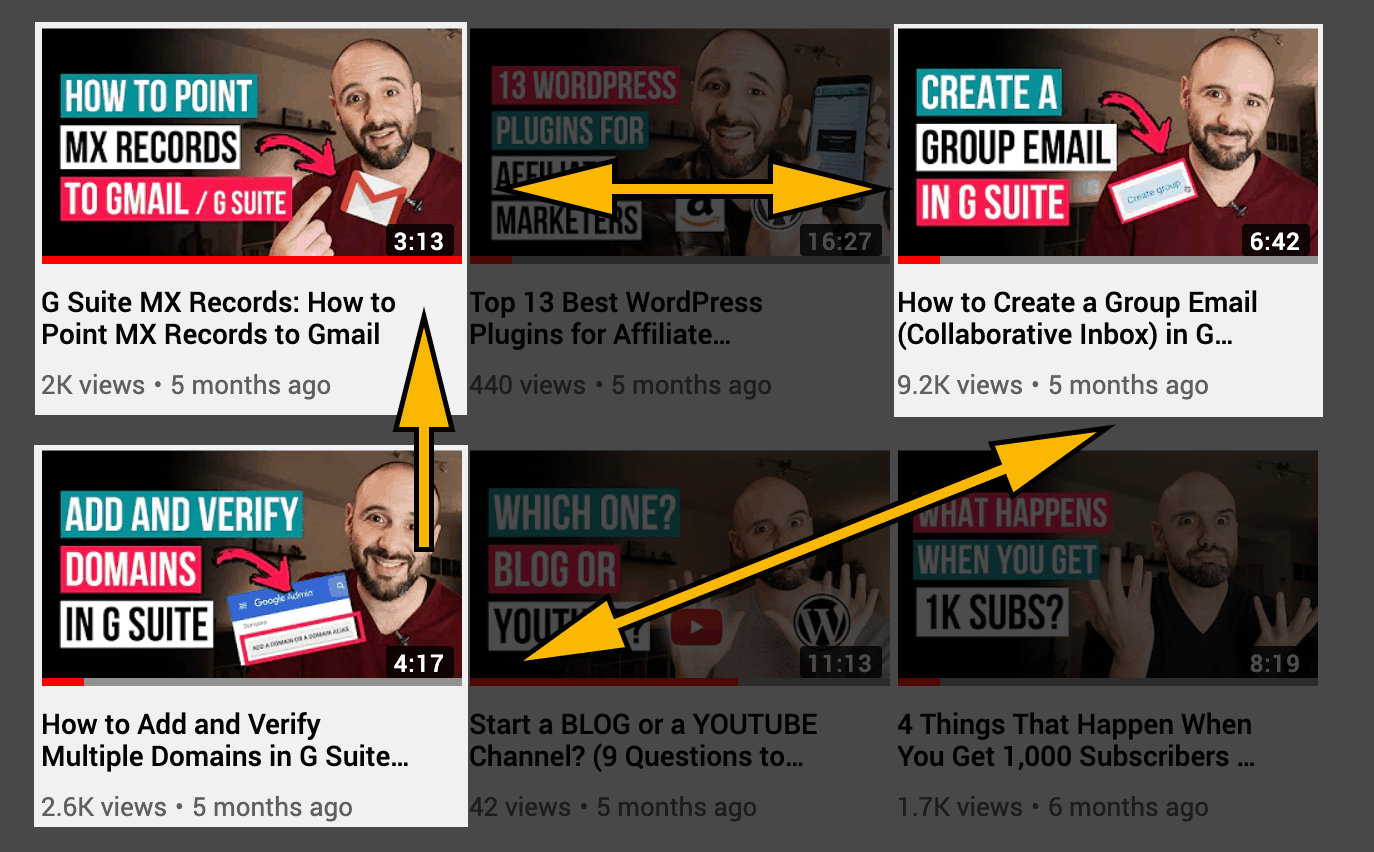 They are highly related.
So when a viewer finds one of them, there's a good chance they want to know about the other ones.
Neat.
Make Your Channel Page Work For You
Make your channel page work for you and help you get even more views!
Here is how.
72. Upload an eye-catching logo
Your logo is everywhere on YouTube.
On your channel page (obviously):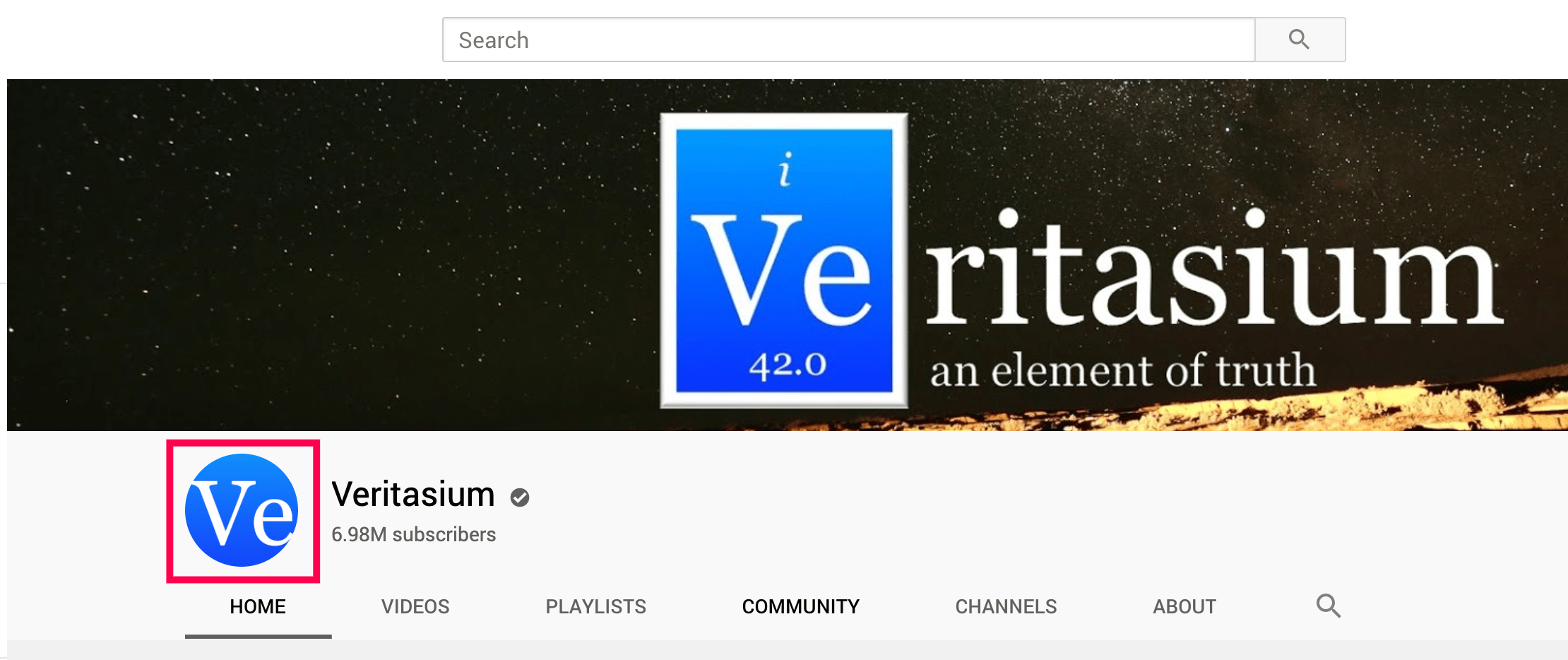 But also on a video's watch page: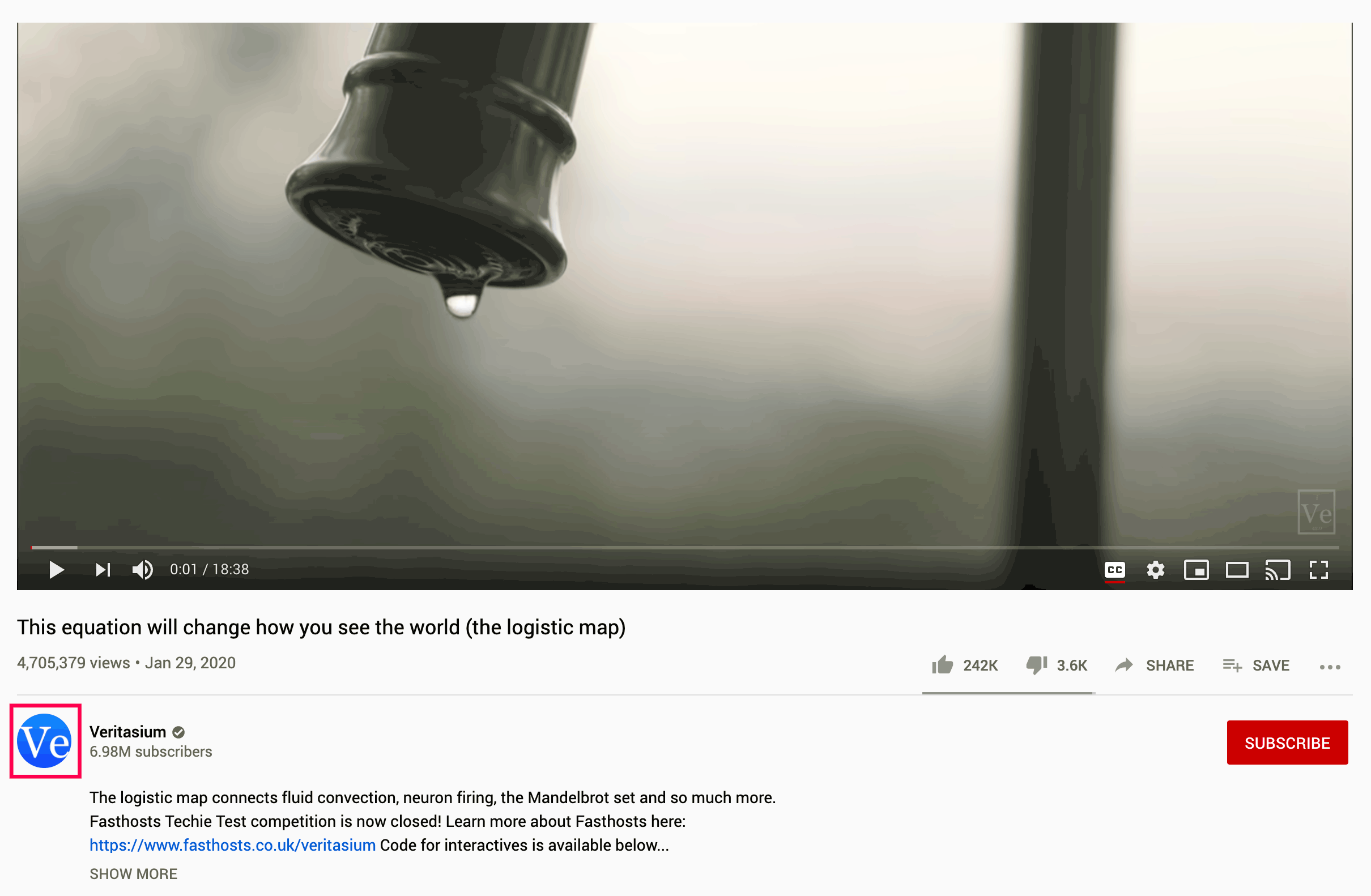 On the recommended page: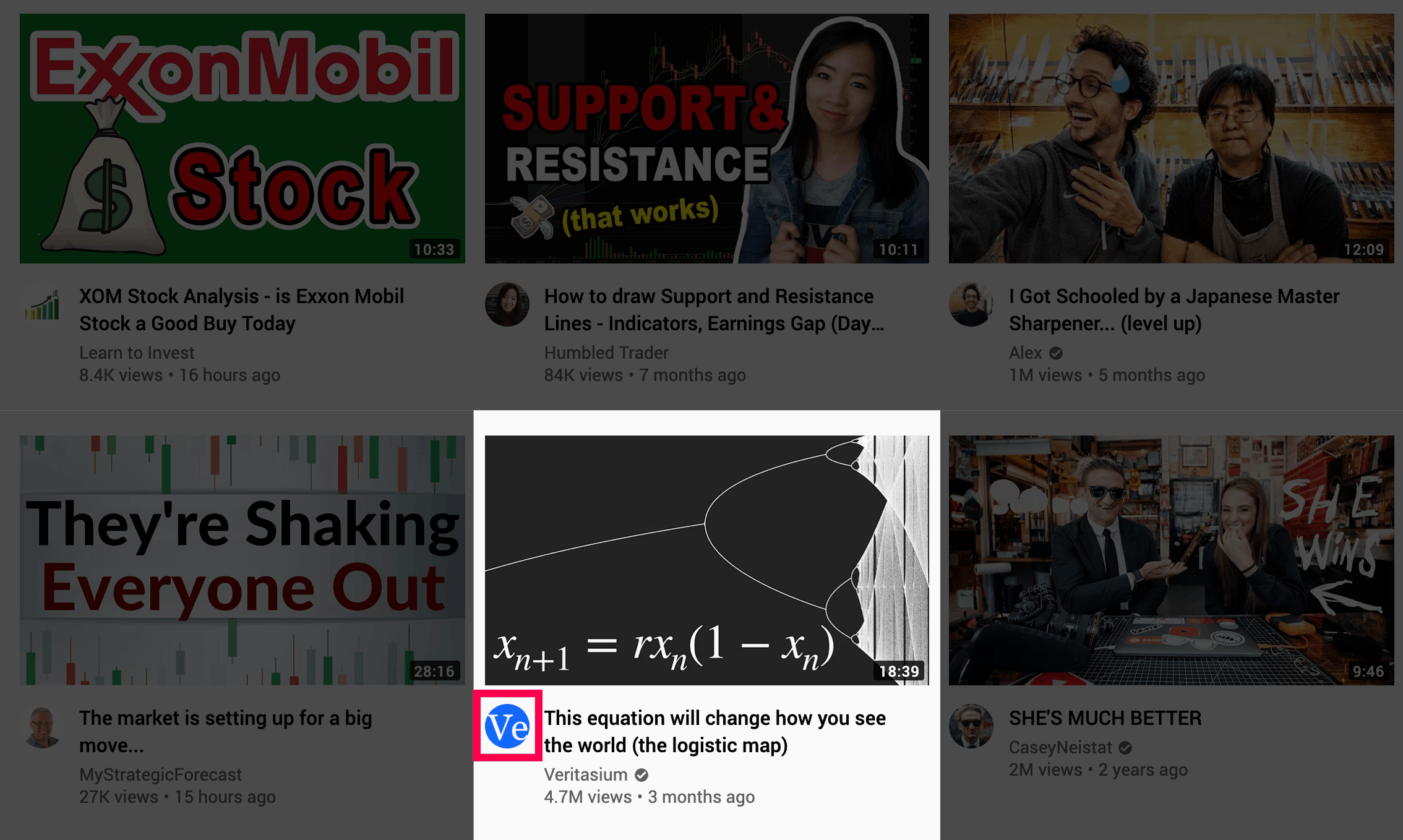 When a creator comments:

And even when he "hearts" a comment:

But these logos get increasingly smaller!
So you need to create and upload an eye-catching logo that works even with the smallest sizes – here is how.
Use a bright color
White, gray, and black don't stand out on their own.
Bright colors do.
Don't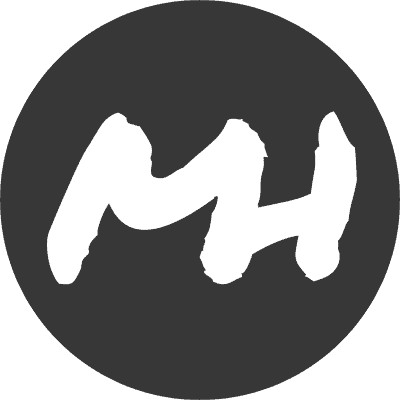 The white text on a dark gray background makes the logo blend in.
Do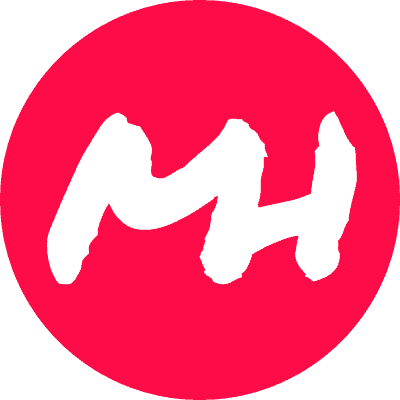 The white text on bright red makes the logo stand out.
Boost the contrast
Put a bright color against a dark background (or vice versa)
Don't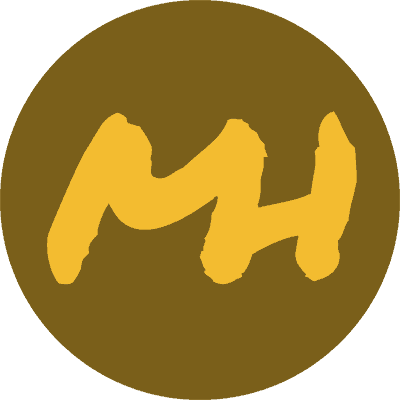 The yellow text on the darker yellow background makes the logo dull.
Do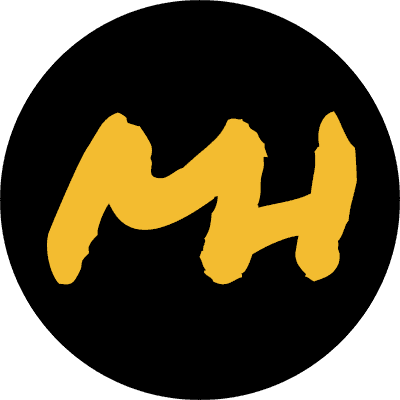 The yellow text on the black background makes the logo pop.
Use big, simple letters or shapes
Small shaper and letters become illegible at smaller sizes.
Big shapes and letters are still visible.
Don't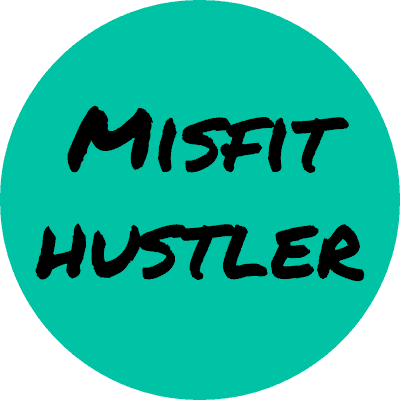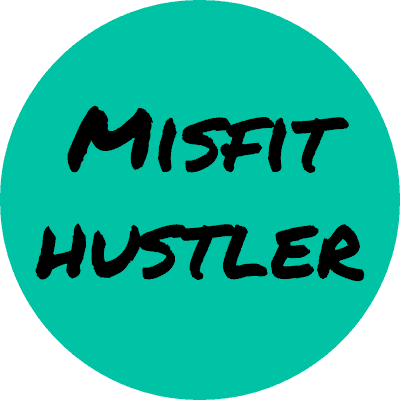 Small letters (or complicated shapes) is unreadable at smaller sizes.
Do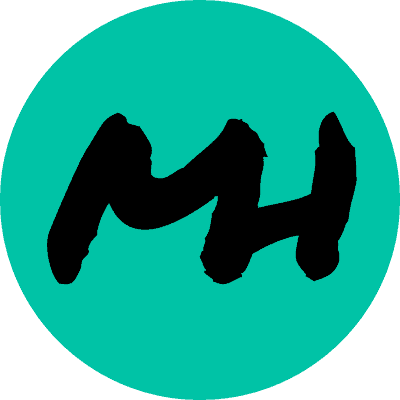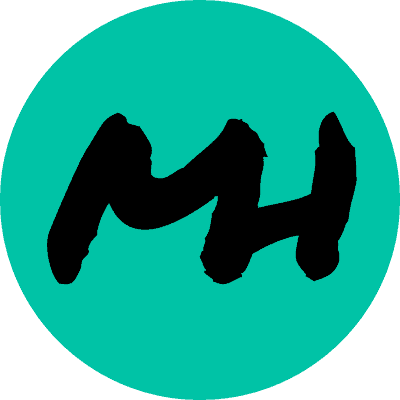 Big letters (or simple shapes) are still visible at smaller sizes.
USP stands for "Unique Selling Proposition" – just a fancy way of saying "what your channel is all about".
Make it easy for people who check your YouTube channel's page to explain what you do – so they know why they should subscribe to you.
No need to write a paragraph.
In fact, just 3 keywords are great – Lilly Singh nailed it on her channel: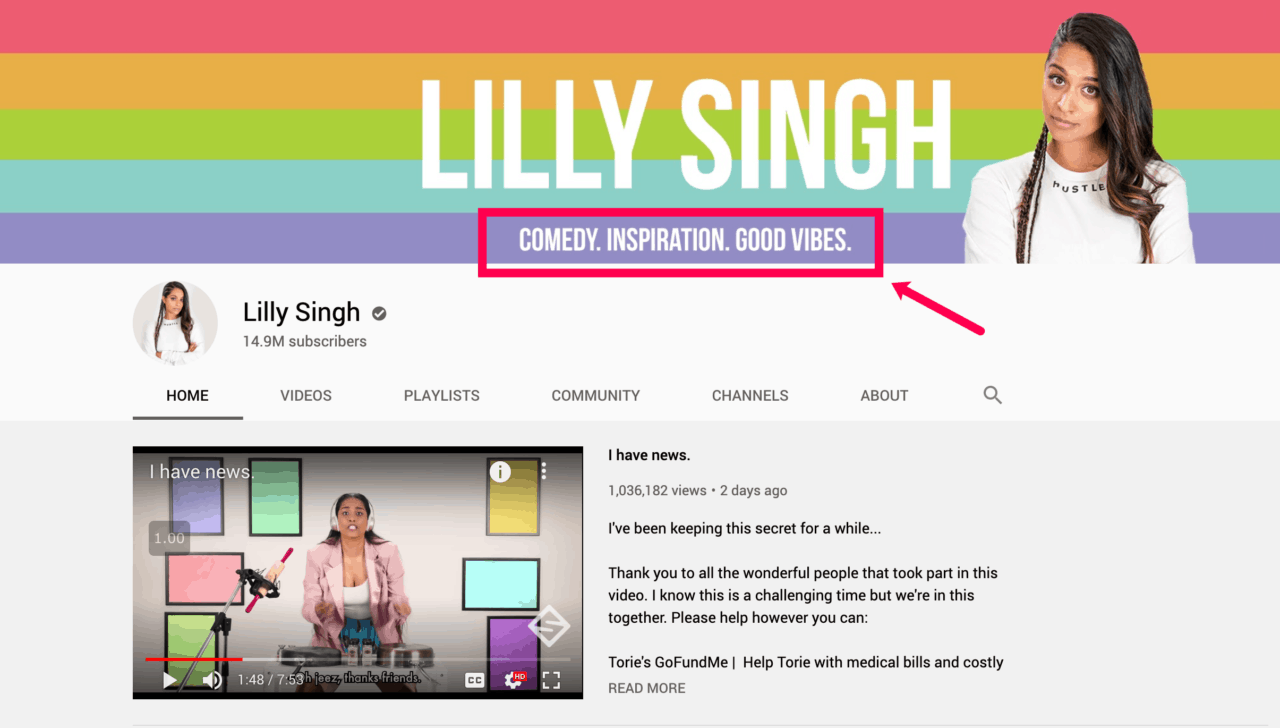 Cool.
By the way, if you're not able to explain what your channel is about with 3 keywords, you should go back and define your channel strategy.
People just forget to subscribe.
But when you think about it, getting views and subscribers is what makes creators continue creating.
So it's always a good idea to remind viewers to subscribe, right on your channel's banner – just a simple "Subscribe for more" will do.

By the way, you can chain this with your USP, in one short sentence.
For the banner just above, it would be:
Subscribe for more music, parodies and reactions
Easy.
75. Don't create a dedicated channel trailer
I know you want your channel to look pretty and attractive, with a dedicated channel trailer explaining everything: who you are, why you have a channel, what you're gonna talk about…
But a channel trailer won't really help you get more views or subscribers.
Here is why:
most viewers won't see it: they will find you through the YouTube's search engine or algorithm, NOT your channel page (they might even never gonna check it out)
it's not useful: if viewers check out your channel page, your USP (on the banner) is more than enough – no need to make a 10-minute video when 3 keywords explain what you do!
your channel will change: If you're just starting out, you probably don't know exactly what your channel is gonna be about in 6 months – you'll adapt to what you like to do and what your viewers like to watch
But here's the real problem:
You'll take days (sometimes weeks) crafting a perfect channel trailer…
And in the meantime, you won't be creating the next video that could rank or get recommended.
Put simply: unless you have a VERY good reason to have a channel trailer (you probably don't), it's a waste of time.
Instead, showcase a video that:
you're proud of
is (one of) the most popular
is your typical content
THAT will make people subscribe.
Bonus points if the first 5 seconds are super catchy.
That video automatically plays on desktop – so the better the first 5 seconds, the more people will watch that video.
76. Fill in the About page
I guess most people never bother to check out the "About" page of a YouTube channel.
But the first part of the "About" page text shows on YouTube when people search for your channel:

So take a few seconds to fill in that text.
Here is how:
Go to your channel page and click the "Customize channel" button: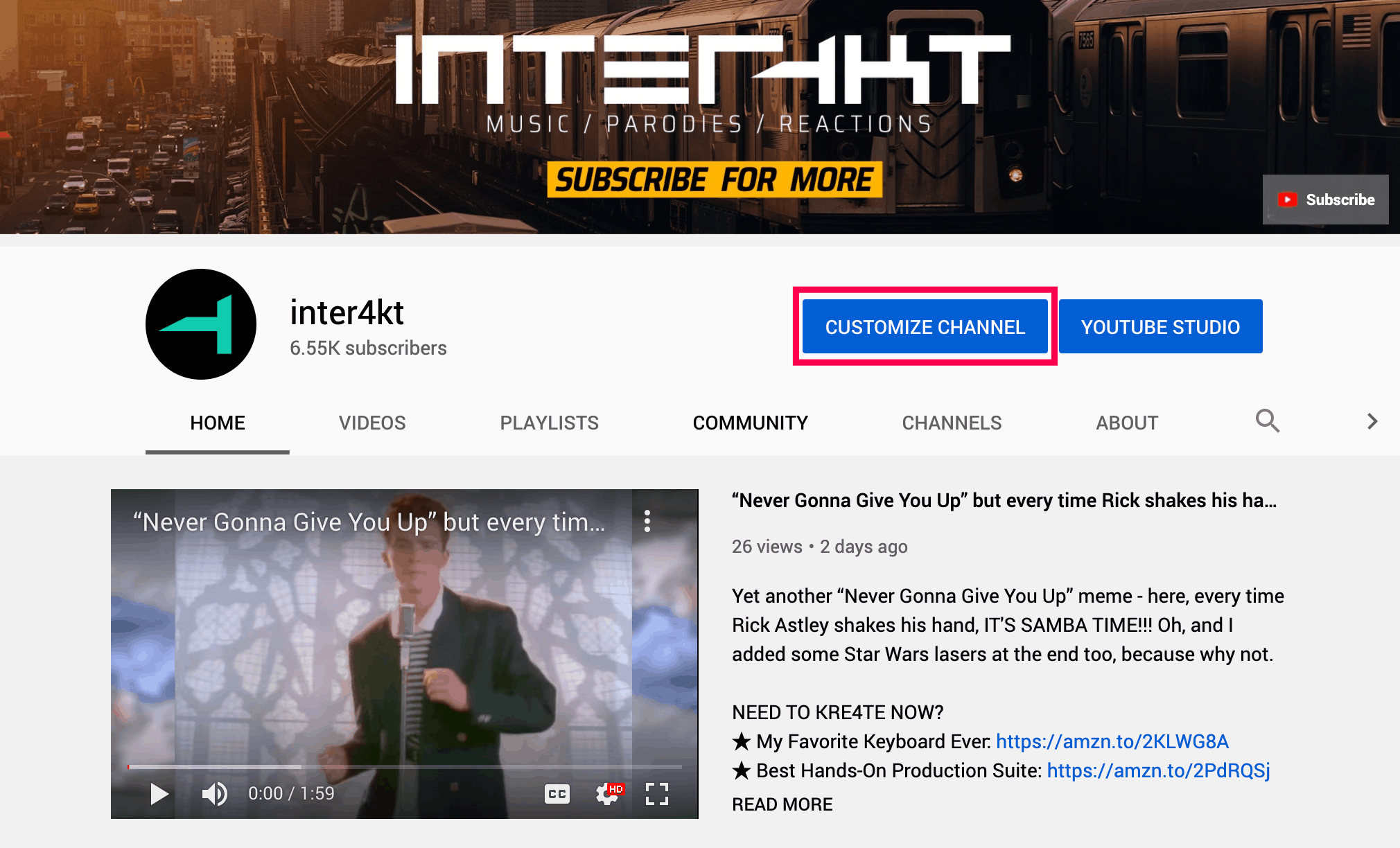 Then click on the "About" tab: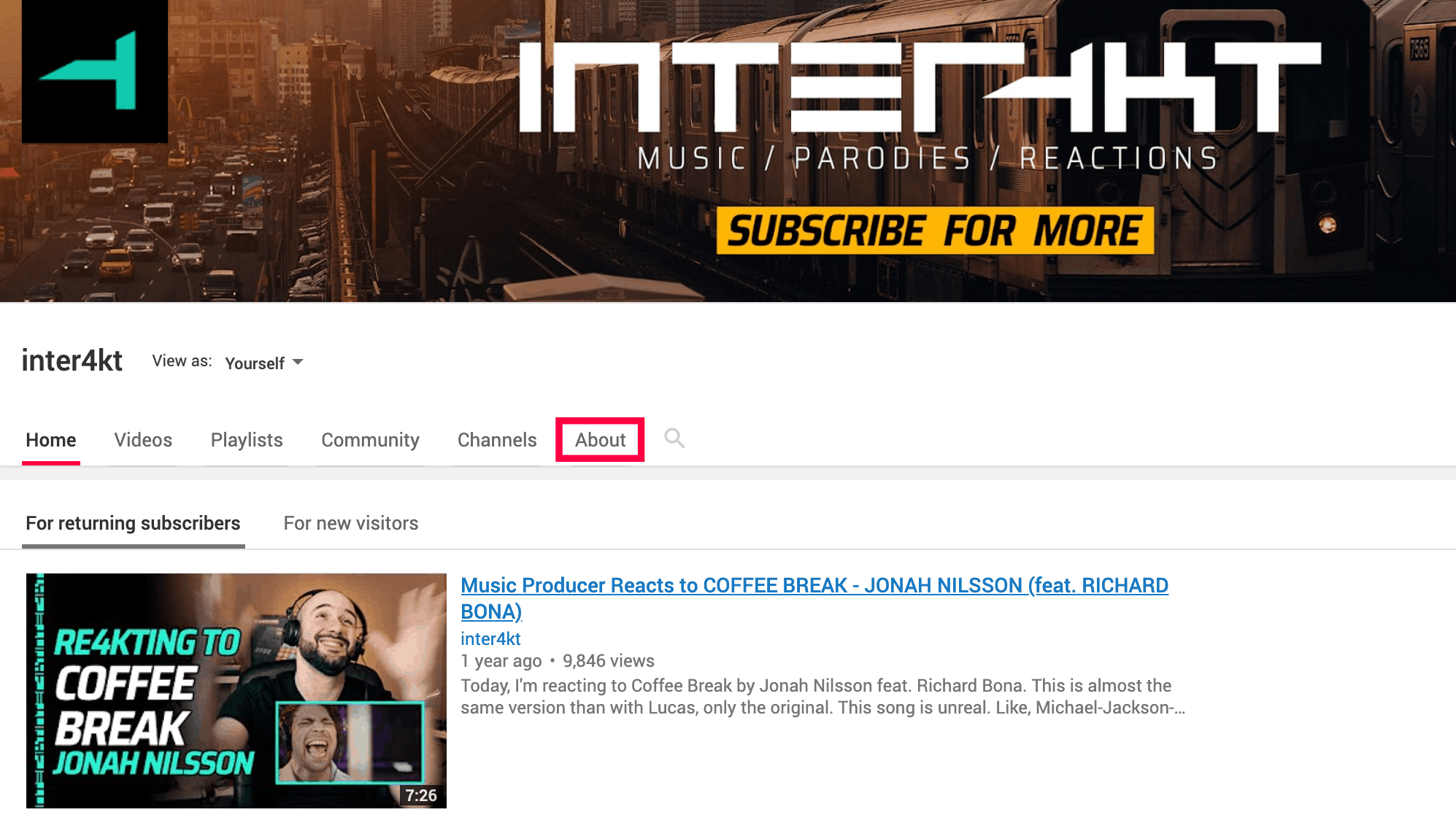 Then click on the "+ Channel description" button: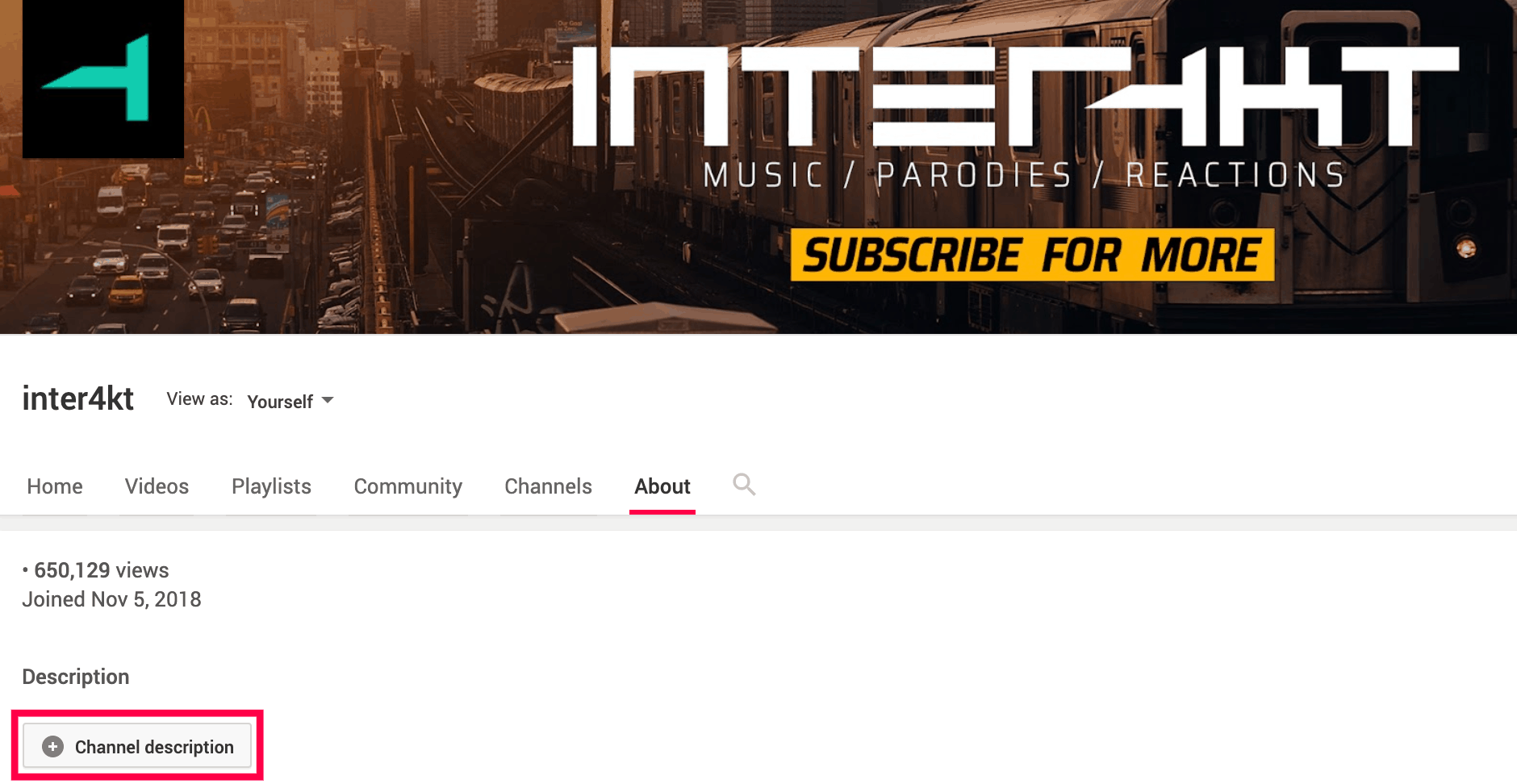 Finally, enter your description and hit "Done":

Remember, make sure your first few words give your channel USP right away – so that it shows in the search results.
Of course, you can then add more info, like a mini-faq or a small bio.
I think short about pages are the best, but you do you.
77. Create playlists
Here is an easy way to get more views:
Create playlists with related videos, and then link them in your video description or with an end screen (like below).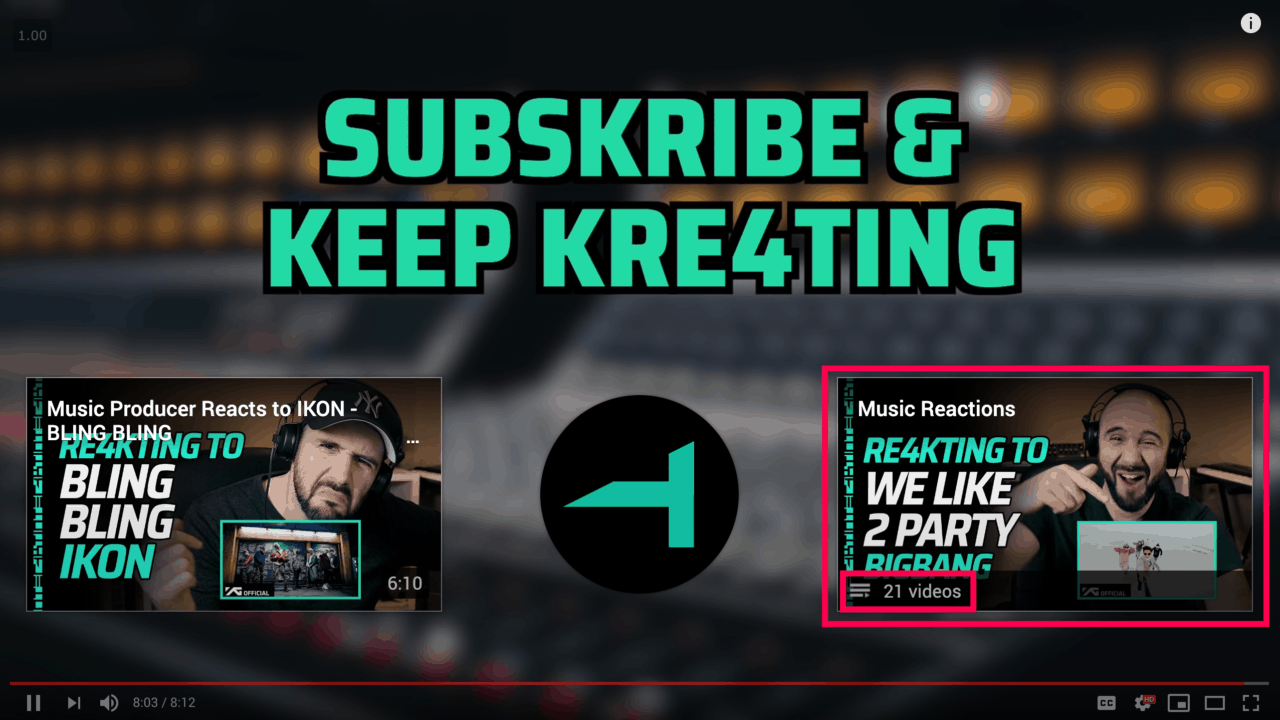 Viewers interested in the topic will probably continue watching more videos about the same topic.
Now here is the cool part:
With YouTube's autoplay function, once a viewer launches one of your playlists, you will get views "automatically" (until they stop watching).
Secret tip:
You don't have to put only your videos in your playlists.
Remember: the goal is for your content to keep viewers watching videos on YouTube (not only your videos).
78. Title your playlist as results
One of the best ways to encourage people to watch your playlists is to title them not after a topic, but rather an outcome.
Remember this famous quote:
Nobody wants a drill. What they really want is a hole.
And that's true for most playlists you create: people want the result!
So from now on, title your playlist as results. Bonus points if you use the ROT formula above.
Here are a few examples:
| Topic title | Result title |
| --- | --- |
| Weight loss | Lose weight in 30 days |
| Keto recipes | Fast keto recipes to stay healthy |
| Yoga lessons | Learn yoga at home |
| Money management | Keep your budget under control |
| Drawing course | Learn how to draw from scratch |
As you see, it doesn't take much.
But it makes all the difference when you're trying to get more views.
Now, don't go overboard with this technique – sometimes there's no outcome!
If all you do is music reactions, "Music reactions" is a perfect playlist name.
79. Alternate playlist layouts
By default, playlists show on your channel as horizontal rows: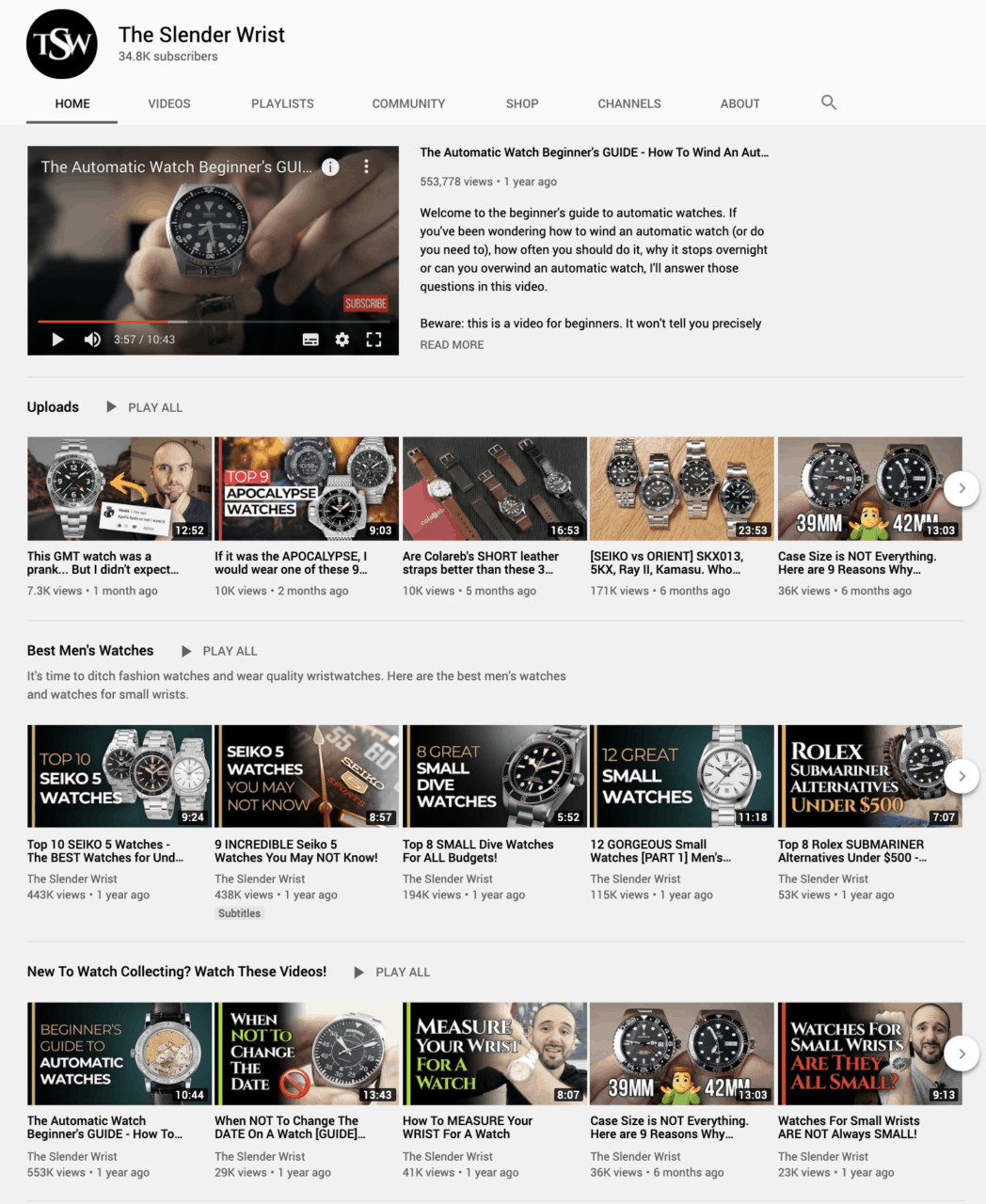 It looks pretty boring.
But you can add a lot of visual interest just by alternating your playlists layout, with horizontal and vertical rows:

Here is how to do it:
Go on your channel page and click on "Customize channel":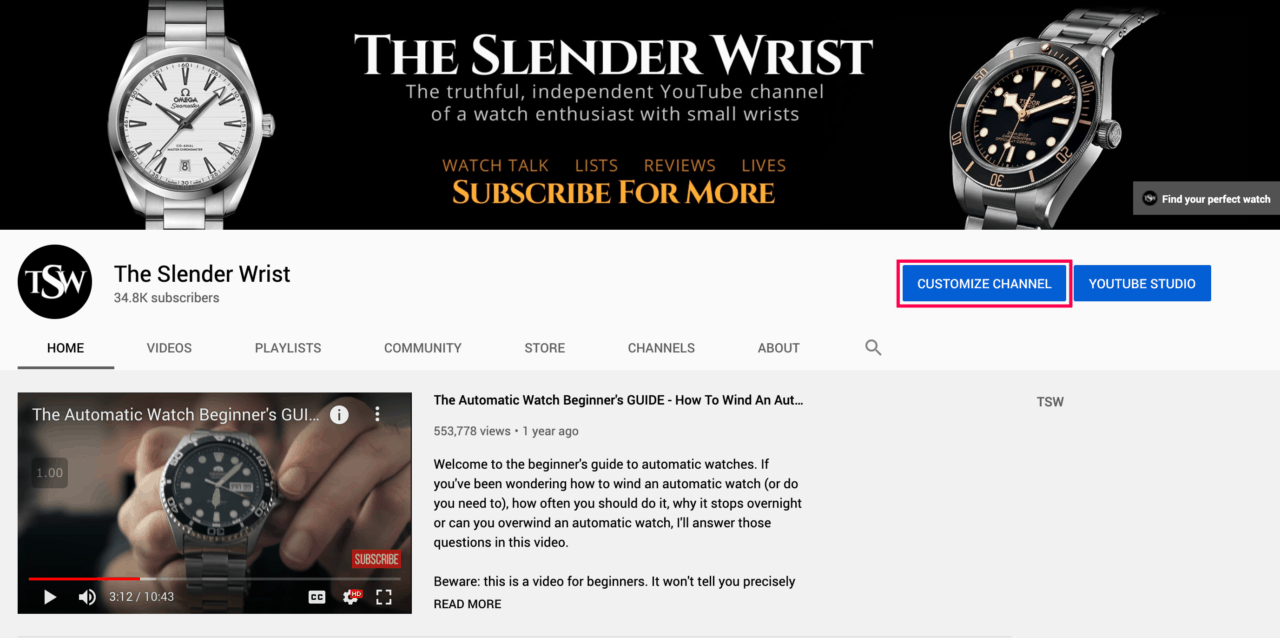 If you haven't already, create a few playlists.
Click on "+ Add a section" (you might need to scroll at the bottom of the page to see the button):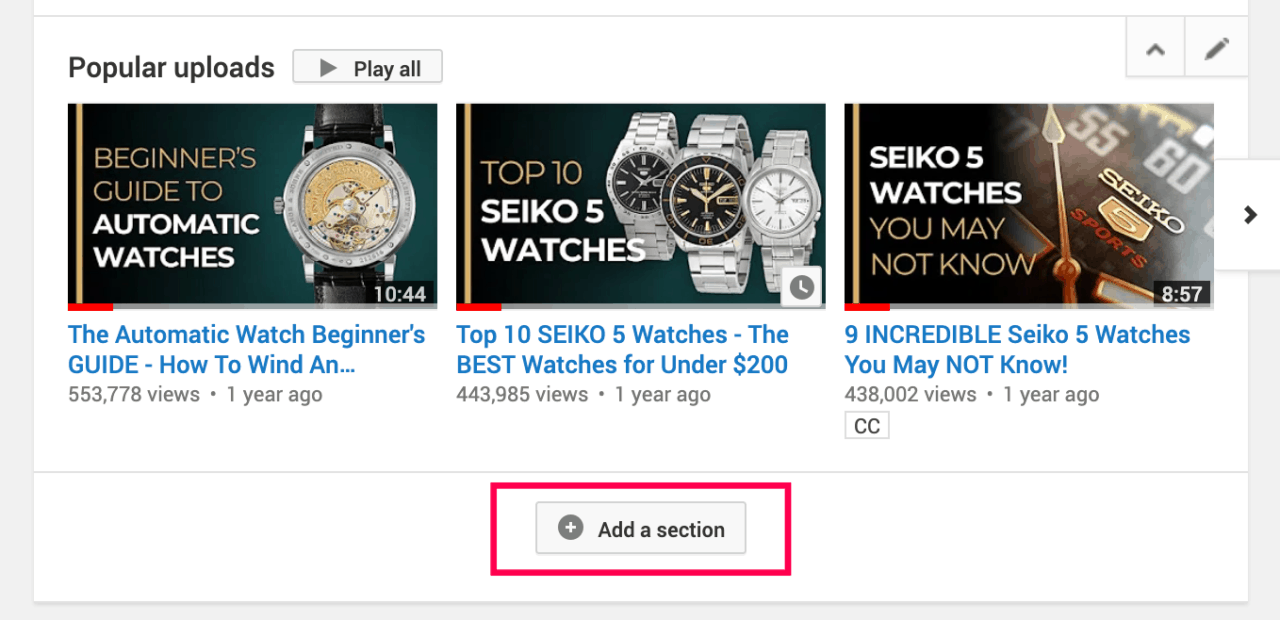 In the "Content" dropdown list, choose "Single playlist":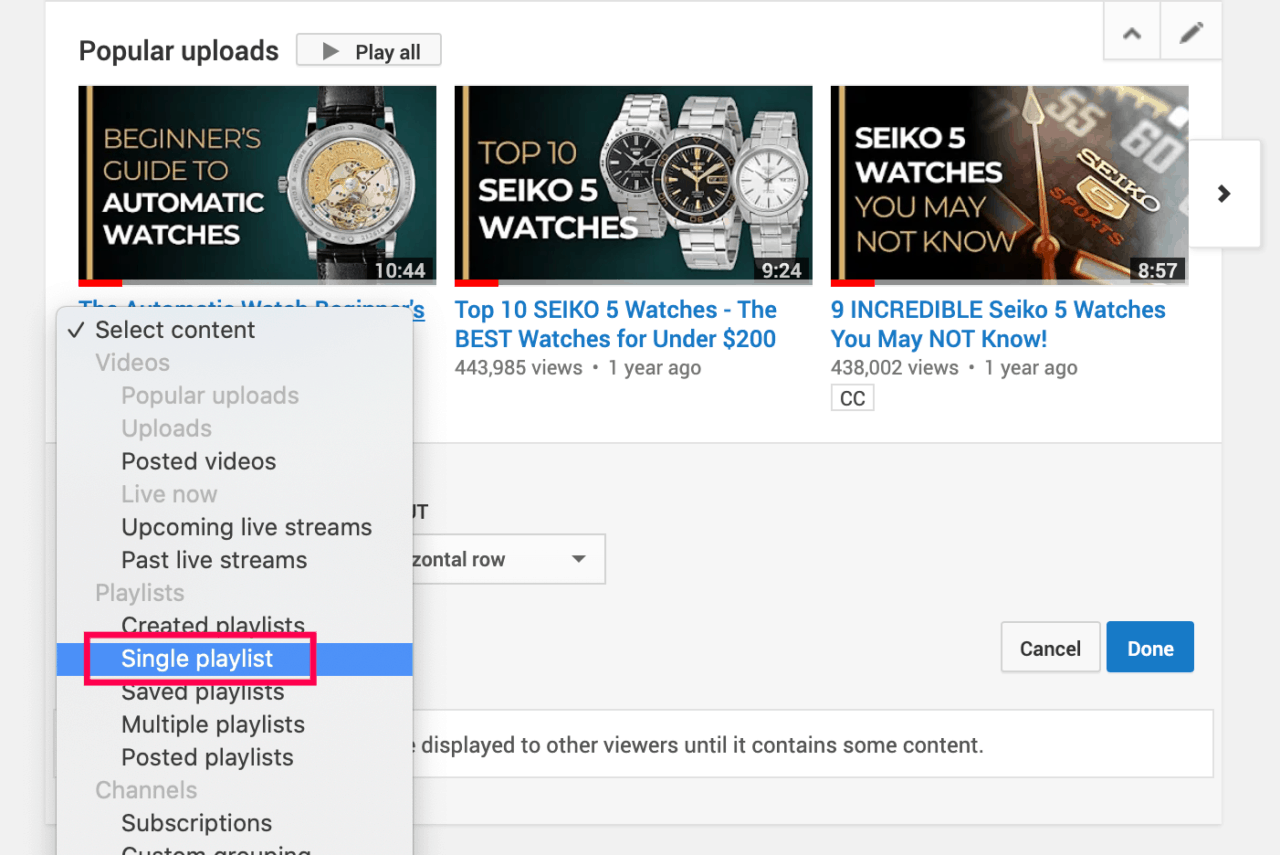 In the "Find playlist…" dropdown list, choose the playlist you want to feature: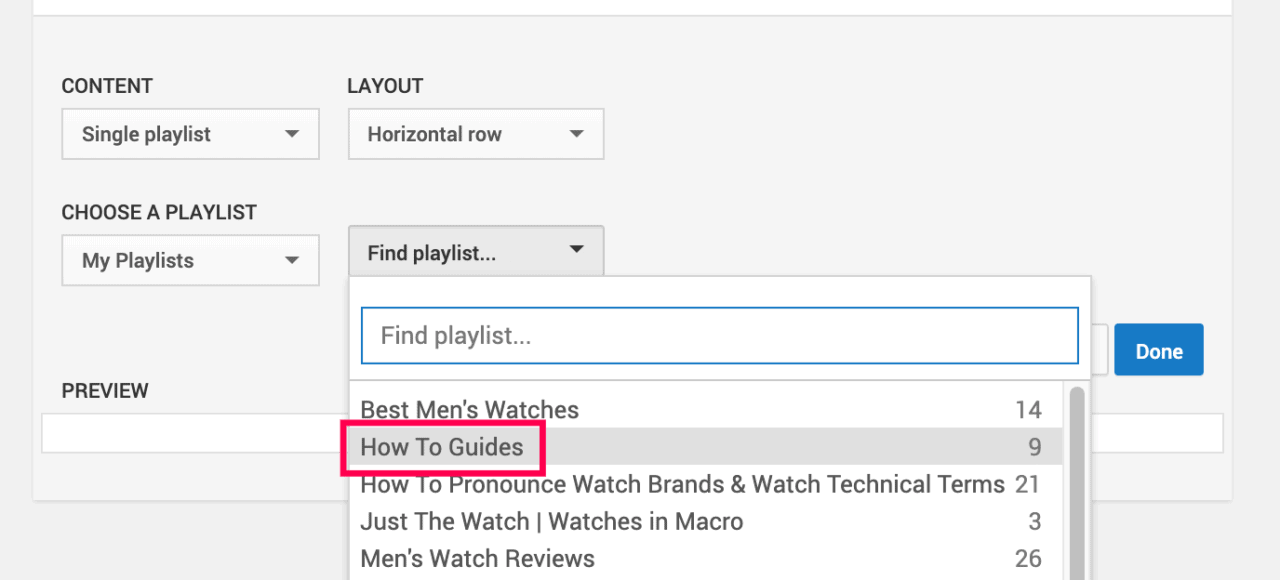 Finally, in the "Layout" drop-down list, choose "Vertical row", then click done:

Add at least 2 playlists and alternate their layouts between horizontal and vertical.
I start with horizontal layouts so viewers can see the alternating layout afterward, without having to scroll.
Your channel will instantaneously look more refined.
Nice.
80. Answer viewers' questions
By answering viewers' questions:
you show you care about your audience
viewers may come back on your video and continue the discussion
people you answered are more likely to watch your new videos
But as you grow, comments can quickly pile up.
So here are a few tips to stay sane:
Reply to comments in batch: no need to check for new comments every 10 mins. Just set aside 15 mins 2-3 times a week to answer comments.
Be short: (most) viewers understand you have a life. No need for a long answer when just a few words do the job alright.
Say thanks: if your channel is growing, that's because of your viewers. Say thanks as much as possible.
Use automatic canned responses (see below): no need to come up with your unique response when you can use automatic canned responses – they work great 90% of the time (when they show up).
Pin a common comment / question: it's faster for you and your viewers (who won't have to ask for the same thing over and over again).
About automatic canned responses:
Under some comments, YouTube will propose a few automatic canned responses:

Just pick the one you like, add some more text if you want, and click "Reply":

Done.
81. Give a heart (or a hundred)
When you see a comment you particularly like, give it a heart.
It takes one second (not even) and makes a viewer know you're reading (and liking) their comment.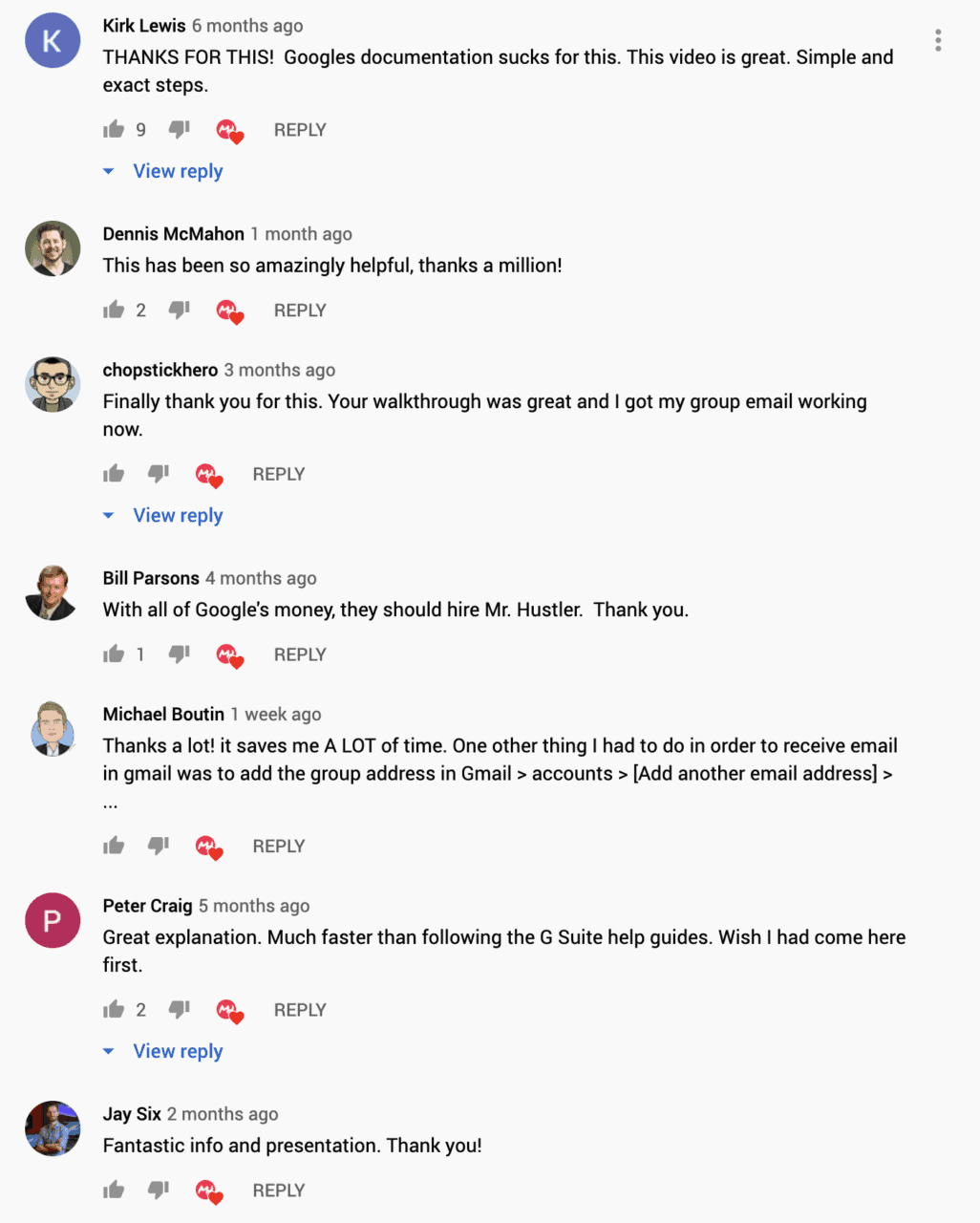 As you can see, I give quite a few hearts – that's okay too.
I tend to heart comments that are:
nice – every positive comment is a godsend in a sea of disillusioned, ranty, or downward mean comments.
witty or funny – I love the comments section – it's a live representation of the Internet culture. I particularly like wordplays, crazy extrapolations, and people who catch small silly details in the video.
helpful – I don't know everything. So when a viewer shares some useful information, I make sure to heart it for everyone to see (I sometimes even pin it).
Just ❤️ – it's good for your karma… and your views.
82. Comment on other channels
The YouTube comment section is where the Internet lives.
So commenting on videos of other creators is a great way to interact with the YouTube community and get discovered.
But there's a proper way to do it – here is how.
Don't
Humble sell your video / channel / product / service: the comment section of a video by another creator is not a place for you to promote your new video, YouTube channel, or product / service. Be respectful and make it about their video, not about you.
Ask to sub for sub: of all the lame comments, this is the lamest. It's not interesting or funny, and it only appeals to other crappy, attention-needing YouTubers. By the way, most sub for sub comments end up in spam anyway. So stop spamming your channel and make great content instead.
Criticize without reasoning: having a different opinion than someone else is fine. Bashing or criticizing just for the sake of it, without any argument, doesn't promote discussion. And it makes you look like a jerk. So be an adult, stop thinking your opinion is the only valid one, and comment in a respectful and reasoned way (even if you disagree, which – again – is fine).
Be rude, hateful or encourage violence: this one is should be self-explanatory…
Do
Congratulate: when the content is good, comment about what you especially liked. Making good videos takes a lot of time – the creator will be grateful, I promise (even if they don't reply).
Be helpful: add to the topic by sharing some more info you have that the creator didn't talk about. Again, don't make it about you or your channel, just be helpful for the community.
Share a story: sometimes, sharing a personal story (of failure or not) is a great way to interact with the community and give people insight, permission and motivation.
Be witty / fun: these are my favorite comments. Make sure you don't hurt anybody. Make the creator's (and the community's) day!
Publish Videos At The Right Time
You can get as much as 2-5 times more views just by publishing at the right time.
So posting the right amount of videos at the right time will make a big difference when it comes to getting more views.
Let's see how.
83. Publish on the best days, at the best time
The best time to post on YouTube is on the day most of your viewers are on YouTube, 2 hours before your channel's prime time. You can find it with the "When your viewers are on YouTube" report in YouTube Studio.
If you want to know where to find that report and how to use it properly, read my article about the best time to publish a video on YouTube.
84. Post consistently
On YouTube, content is king… and consistency is queen.
If you don't post consistently, you'll have a harder time gathering views over the long run.
Now, here's the punchline: you should post consistently, but not especially regularly.
That makes a huge difference.
So how many videos should you post per week?
It seems like posting more videos will get you diminishing returns, as highlighted by this very interesting experiment by Fstoppers:
I've personally tried posting 4 videos a week all the way down to only 1 video per month.
And from my experience, posting 1 or 2 videos per week (or 4 to 10 videos per month) seems to have the best time investment / reward ratio.
(The reward being views and subscribers).
So here is how to publish videos consistently on YouTube:
Define how much time per month you can realistically dedicate to create videos. Consider maybe reducing another activity to make more time for creating YouTube videos.
If you've never made a video before, guesstimate how many videos you can make with that free time and divide it by 3. This is to account for shooting, editing, creating the thumbnail, taking care of SEO, … it's gonna take longer than you think.
Define a strict posting schedule and stick to it. It doesn't matter how many videos you publish per month – even if it's 4 videos per year – the goal here is to be CONSISTENT.
And sure, you might skip a deadline… or more. This happened to me many times.
Life gets in the way and motivation takes a hit sometimes – that's okay.
Just show up again as soon as you can and resume your normal publishing schedule.
85. Don't post too often
Posting more videos gives you more chances to be featured by the YouTube algorithm.
But don't post for the sake of posting.
You will end up:
tired, or even worse, burned out
frustrated to see your stats stagnate (see the Fstoppers video just above)
uninspiring, because people will be able to tell you're not as happy / cheerful as you usually are in your videos
uninspired, because it will make finding great new ideas so much more difficult
It's easy to get caught in the "I should publish more to get more views" way of thinking.
But it wears you down – and "posting more gets you more views" os a downright false statement anyway.
In fact, as an experiment, I haven't posted a single video on my Misfit Hustler YouTube channel in almost 6 months, yet my views have been steadily growing week after week:

Growing on YouTube is not a sprint, it's a marathon.
And seeing the results of your efforts can take months – so keep at it.
86. Promote your videos where relevant
Get even more views by promoting your videos:
Talk about it in a YouTube story
Share your upcoming video in the YouTube Community Tab
Build anticipation with a countdown in an Instagram story
Share small previews on TikTok
Talk about your video on Reddit
Please just don't spam.
Make sure you promote your videos where people follow you, not to your friends and family.
You want to only talk to people who actually care about your videos.
Why?
Because you don't want views and likes from a non-engaged audience.
That's why I don't advise to promote your videos on your personal profiles – I never do.
87. Pay for ads
Paying to get traffic on your videos is a simple way to get a lot of views in a short time.
Of course, it's not free… but it's very effective.
Now, don't do this on your very first video.
The reason is simple: you don't know what kind of videos performs best on your channel just yet.
So:
create at least 30 videos
see which ones perform best in general (in YouTube Studio Analytics)
do more of these videos (with the same topic and / or editing)
… and then promote them with Google Ads.
Here is how:
Go to Google Ads and log in (or create an account if you don't have one).
Then in the "Campaigns" section, click the blue round button and create a new campaign: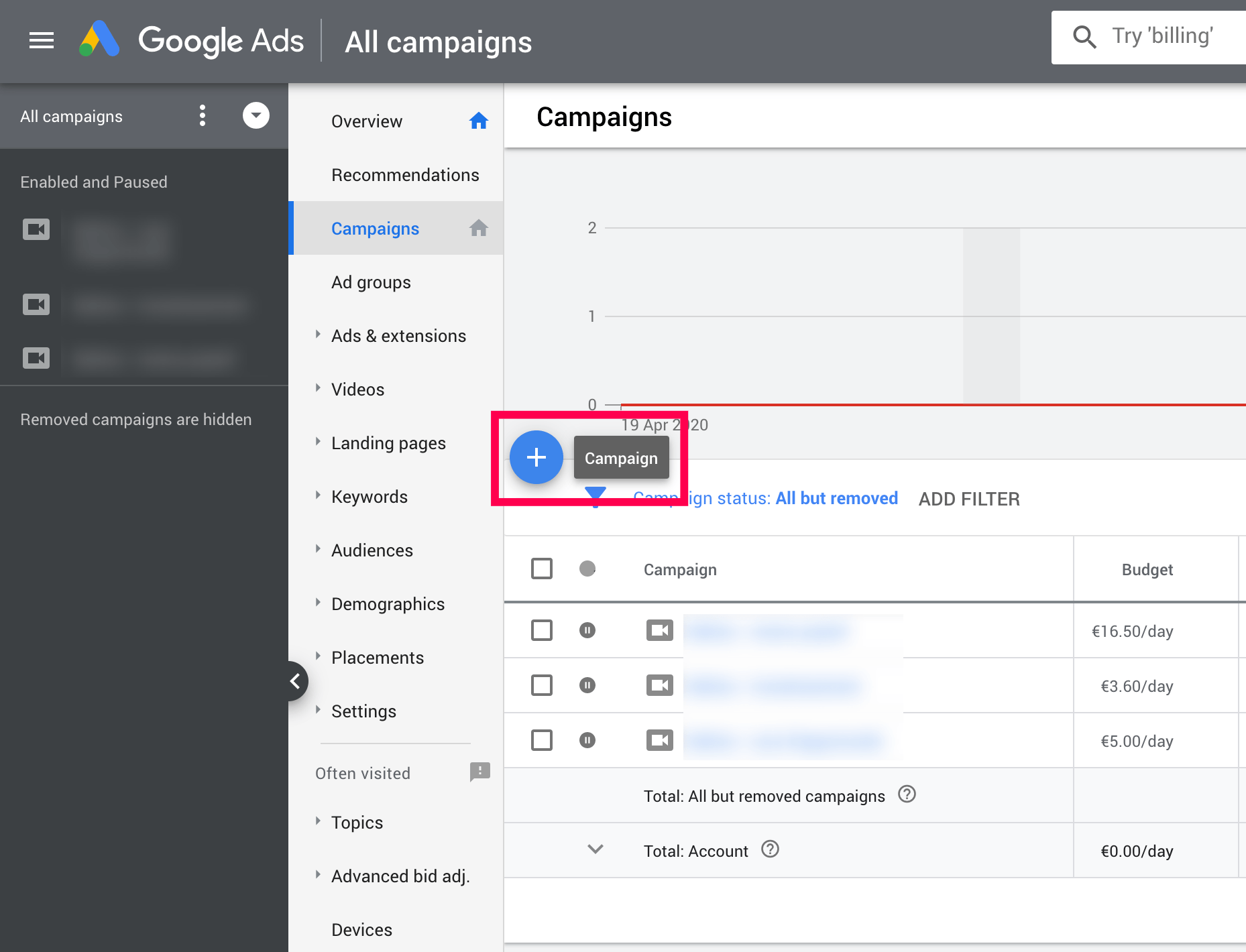 Select "Create a campaign without a goal's guidance" and then click "Continue":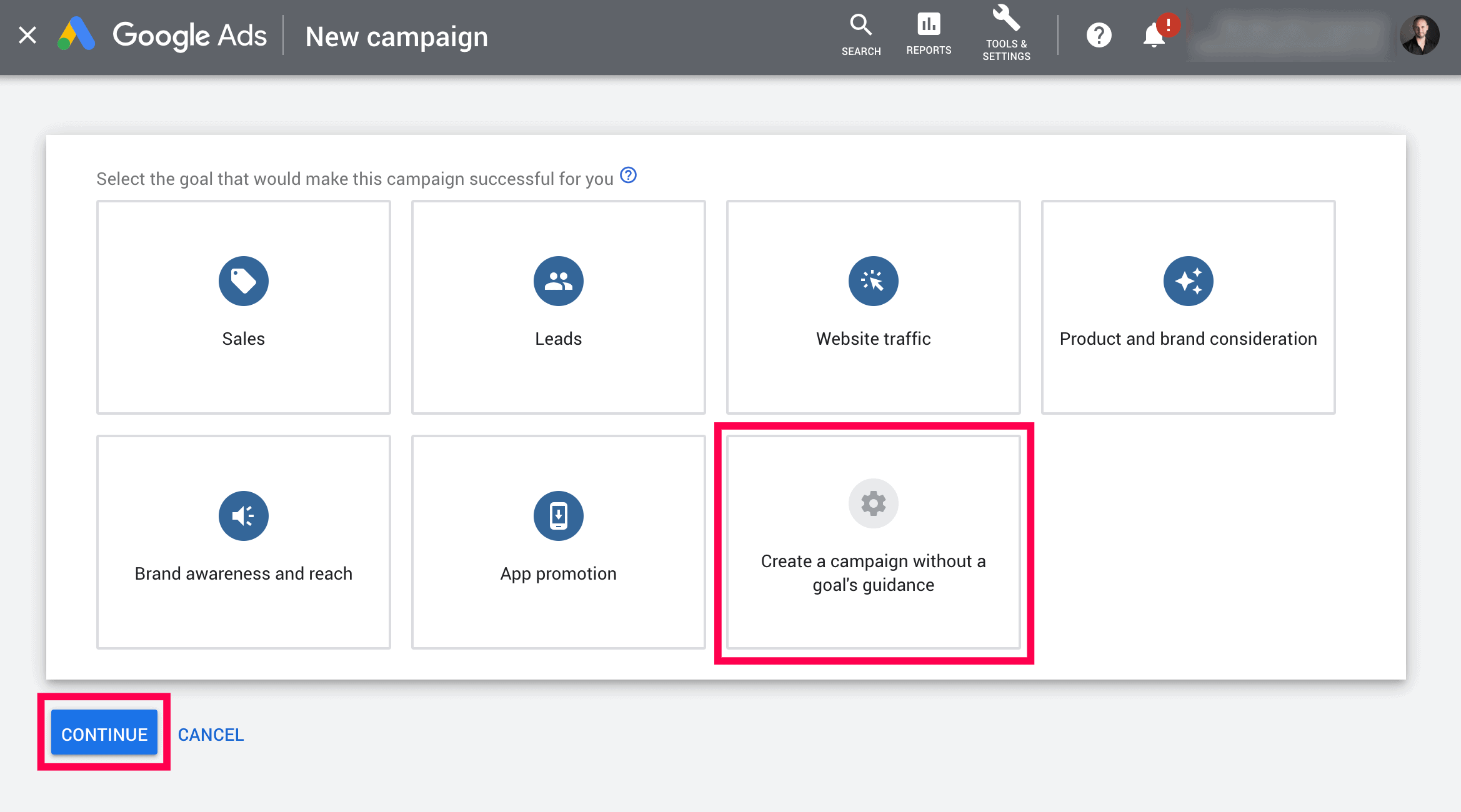 Select "Discovery" and then click "Continue":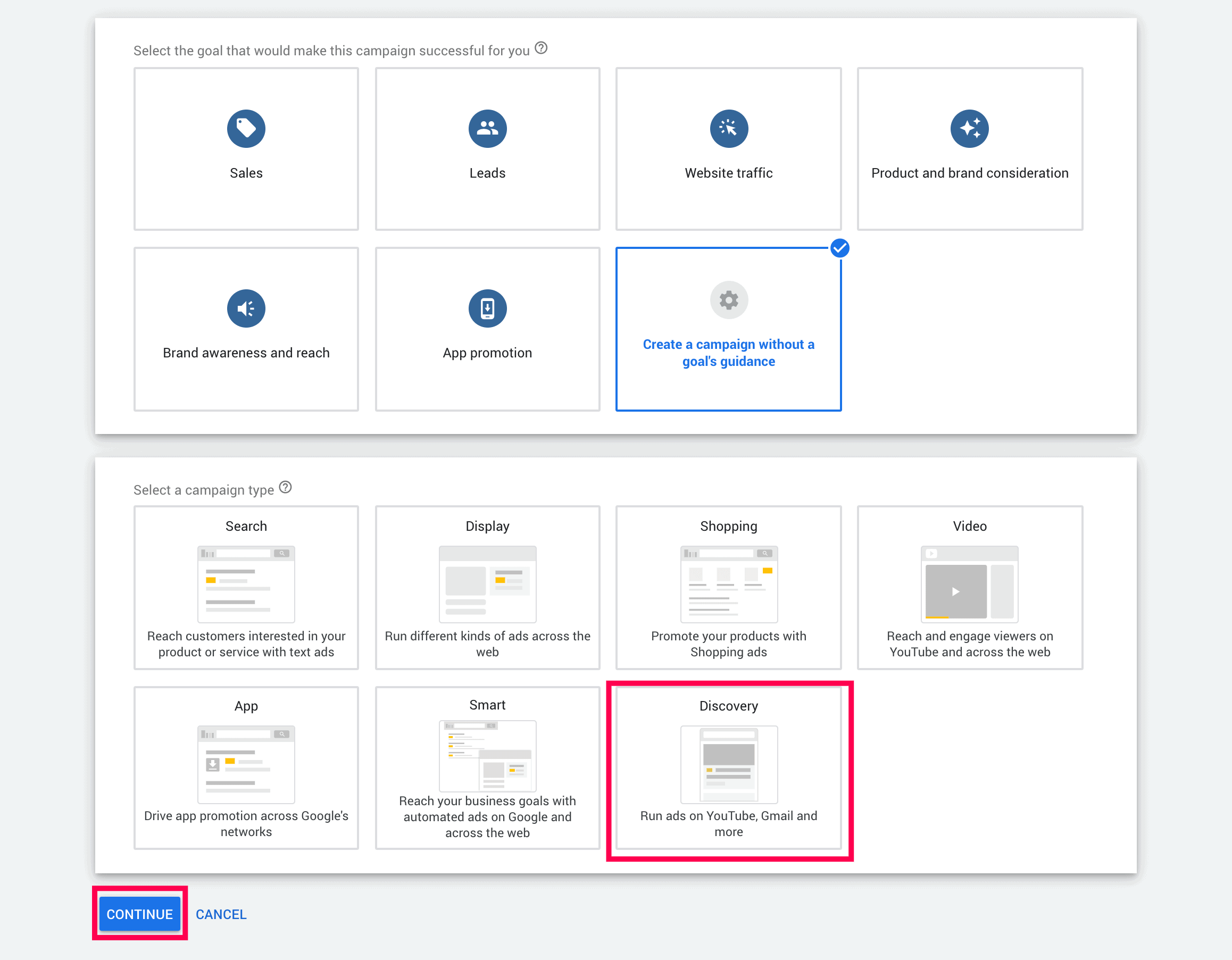 Select "Custom video campaign" and then click "Continue":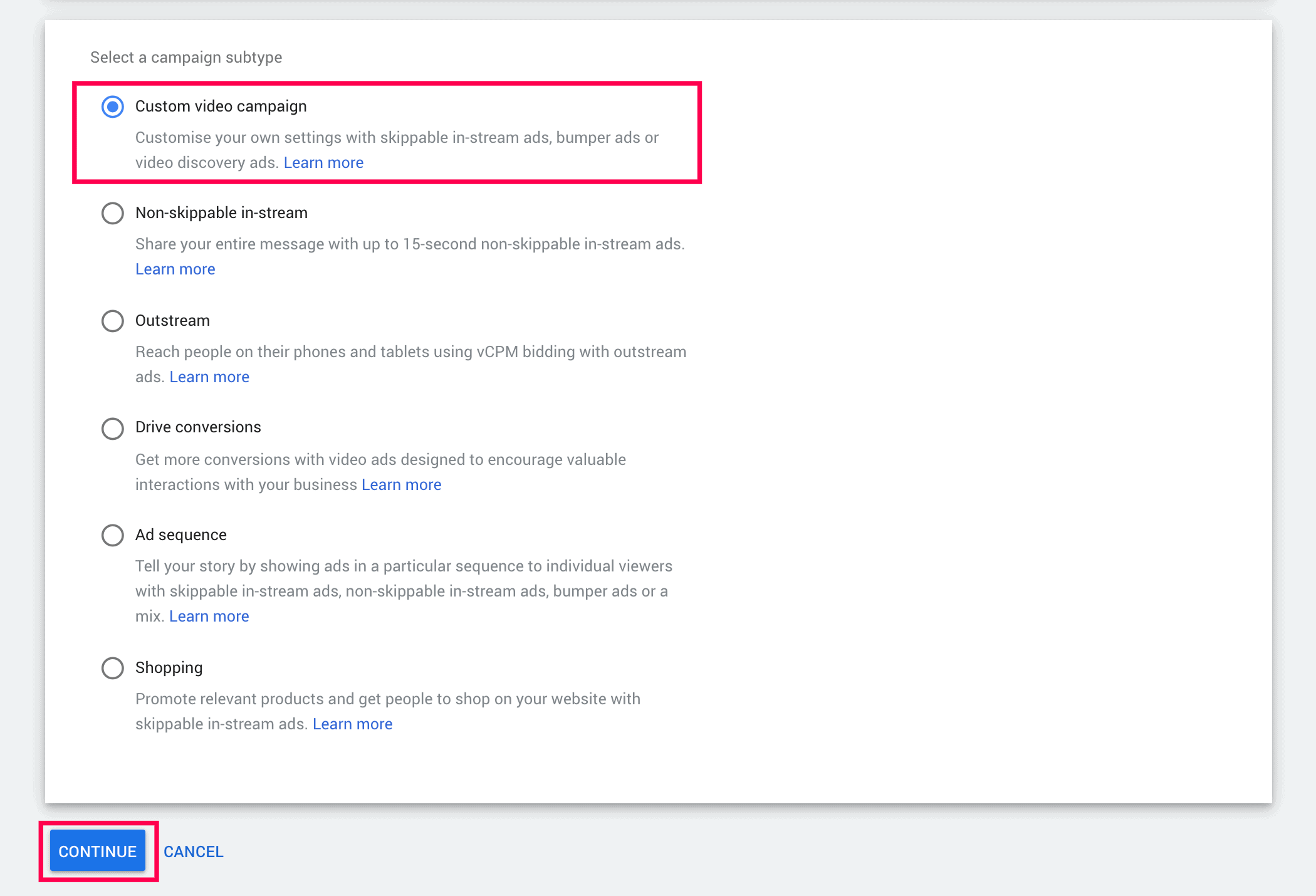 Here, you'll have a list of ad campaign settings – fill them to your likings.
Then, go to YouTube, copy the URL of the video you want to promote, and paste it in this form input (at the end of the form):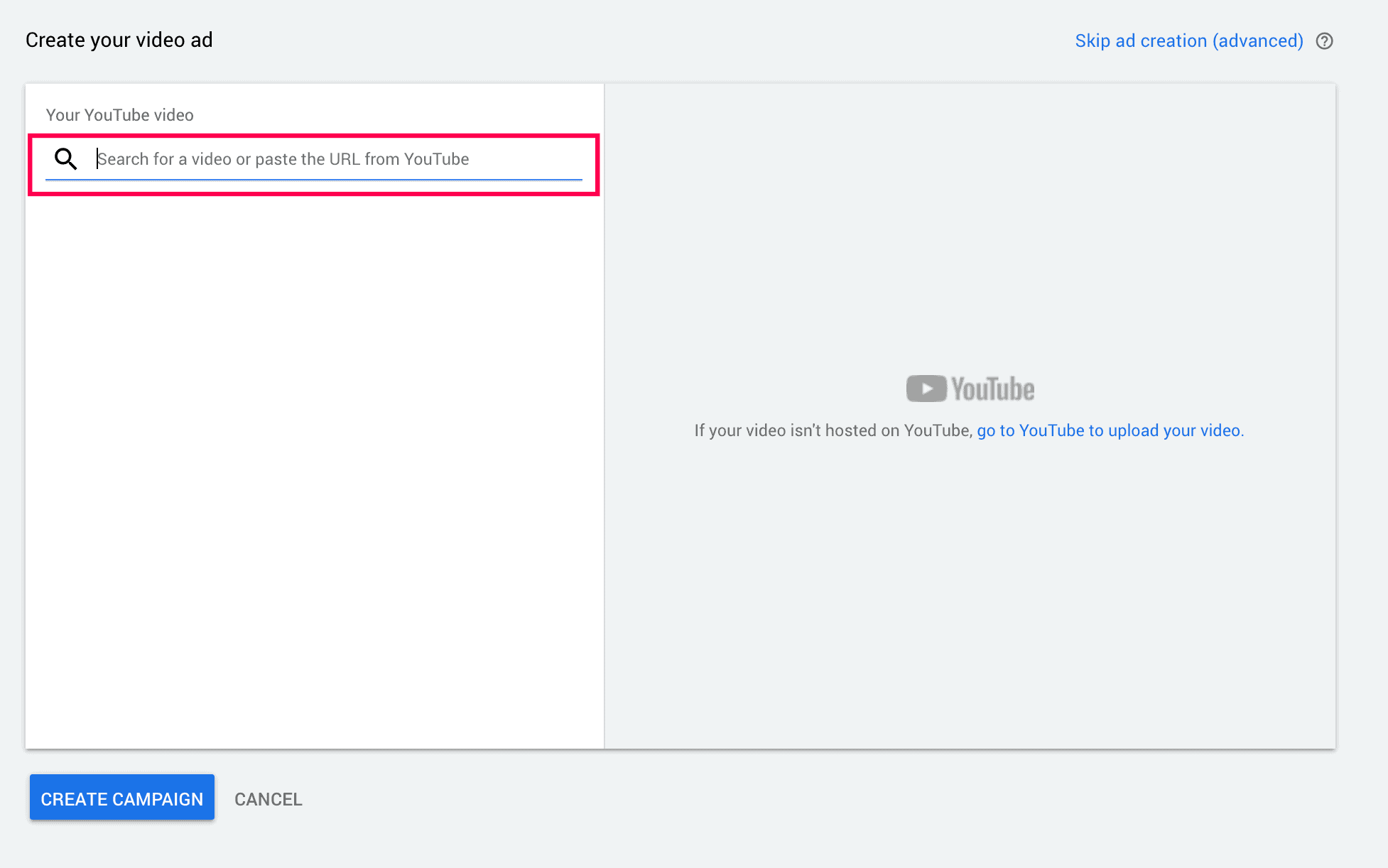 Your video should now appear.
If Google Ads doesn't show your video, that's because it's been flagged as not advertiser-friendly.
That rarely happens. But when it does, you'll have to promote another video.
Finally, select "Video discovery ad" – your video will be suggested in the search results and related videos.
(It will NOT play in front of other videos automatically.)
We do this on purpose: we want only people who might be interested in your video to actively click on it – not bother everybody with an ad they will skip anyway.
Then add a headline, 2 lines of descriptions and click "Create campaign":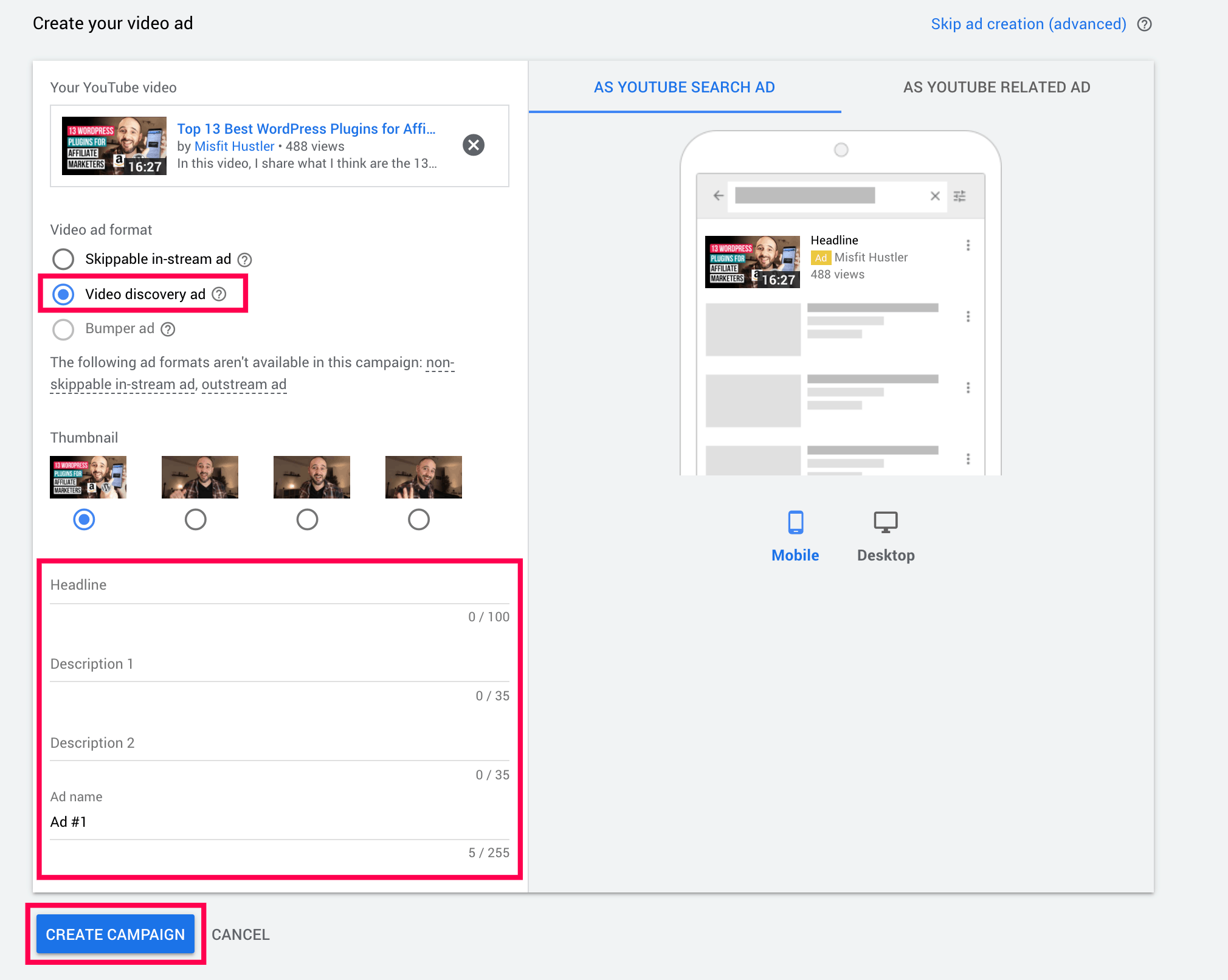 Your ad is now ready.
I would advise creating 3 to 7 ads total for the same video, with different headlines and descriptions.
You never which one will appeal most to your potential viewers.
After a few hours, they should be approved by the Google team (if you follow their guidelines).
Let it run for 7 days minimum (14 is better) and make some changes if need be.
As soon as ads start to show on YouTube, views will grow very quickly.
On a test channel, I went from 2-13 views a day straight to 591: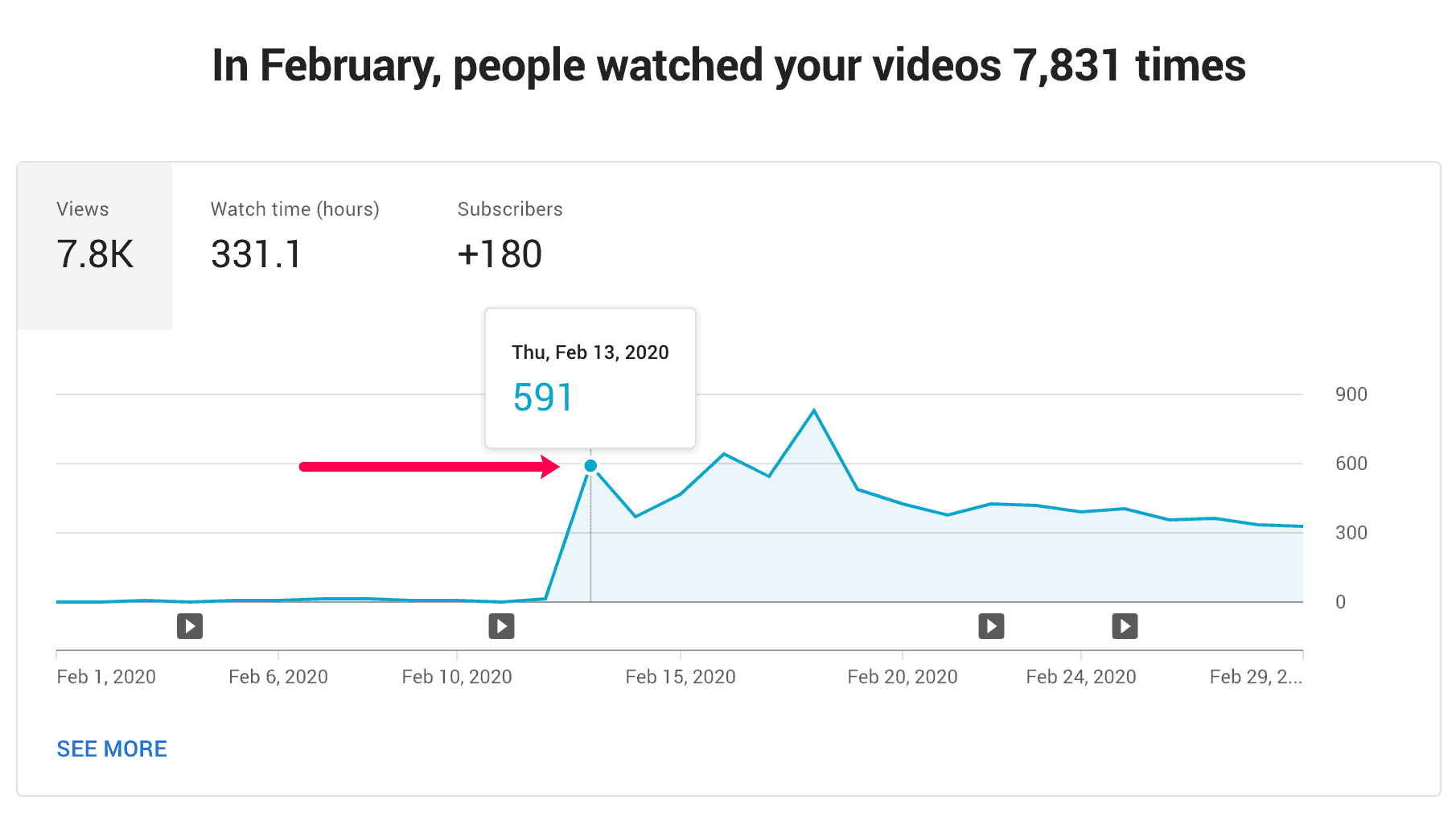 Cool.
(The dip you see around February 20 is me reducing the campaign daily budget.)
88. Don't obsess over useless details
You can spend days fine-tuning details nobody will ever notice (or care), like:
color grading – it's useful for photographers and cinematographers, but a nice to have for most other channels
intro song – remember, you don't even need an intro altogether…
font-face – adding info is great, but unless you're using Comic Sans MS, any decent font will do (I use Montserrat and Open Sans)
I could go on for hours but you get the idea.
The goal is to make a video that is enjoyable or useful for your audience.
Now, if fine-tuning the details that bother you just take a few minutes, by all means, go ahead.
But if doing so takes you as long as your recording and editing combined, let it go and do what actually matters: recording another great video.
89. Be ruthless
This will sound like the opposite as we've seen above, but viewers now expect YouTube content to be as good as on TV.
Remember, the only thing people ultimately care about is themselves.
So the goal here is to focus on what actually matters for your viewers, and be ruthless if your video is not good enough.
I'm talking about:
sound – if your sound (and more specifically your voice) sucks, so does your video. Get a good camera microphone ($99 on Amazon, paid link) or lav mic ($19 on Amazon, paid link) and make sure the sound of your video is loud enough and clear.
fluff – unless you're telling a story that helps with the video topic, you're better off removing any useless fluff… or kiss your audience retention (and future views) goodbye.
ego – the main reason your videos, your channel (and you as a creator) exist is your audience. Without an audience, you basically have no channel. If your content is about you, you're in a very bad place.
Now, unless it's specific, positive feedback doesn't teach you much.
So listen to what people say is bad in your videos.
Sure, not all negative comments on YouTube are constructive (quite the opposite actually, as you'll quickly learn).
But every now and then, you'll get a genuine, constructive comment that will pinpoint something you can improve on.
In that case, check your ego at the door and be ruthless with your content.
Just make it better for your audience – YouTube will reward you in the long run.
And remember: your friends and relatives are most likely NOT part of your core audience.
So seeking their approval won't serve your channel.
Focus on your audience (and make sure you've defined it).
90. Be patient
If you're getting started, getting views on YouTube will take a long time.
And sure, some YouTubers get views and subscribers in a matter of days.
But most of us have to wait for weeks or months (sometimes years) to see any kind of progress.
That's the name of the game.
So create epic content, stick to your schedule, and eventually, the growth you're waiting for should appear.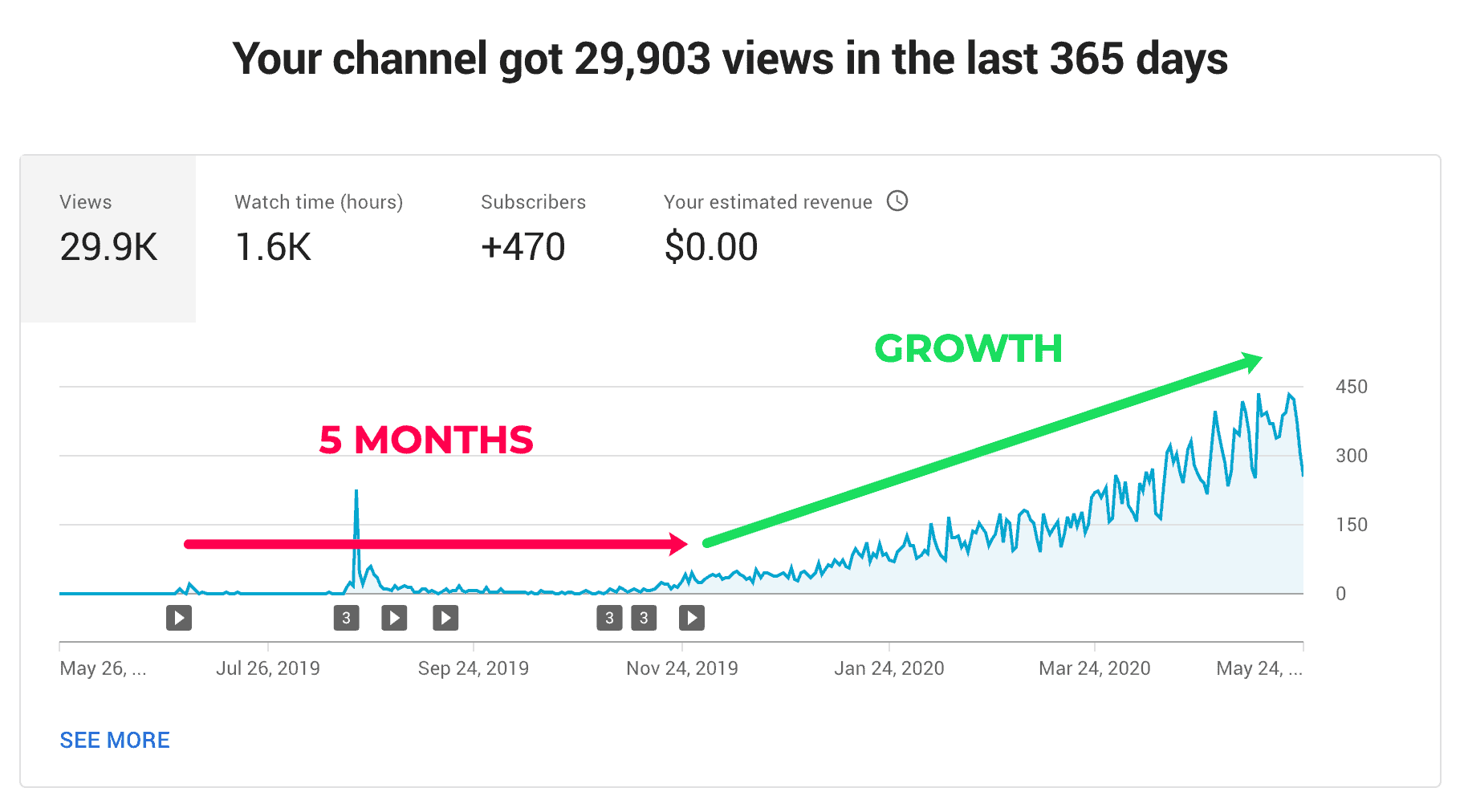 That's right: I had to wait 5 full months before the Misfit Hustler YouTube channel gained traction.
91. Try new things
If after posting 30+ videos and 6-9 months, you don't see any views on your videos, it's time to try new things.
Here are a few new things you could try:
new editing – change how you edit your videos, with more (or less) cuts, screenshots, b-rolls, text overlays, zooms
new format – here are a few popular formats: lists, how-tos, in-depth tutorials, reactions, experiments
broader / different topic – don't go overboard with this (like going from cooking to skateboarding), but maybe it's time to try to change the main topic of your channel
By the way, trying new things is also great if your videos have been performing well for the last 6-9 months.
Keep it fresh for your viewers!
92. Edit in YouTube Studio
Once you've uploaded a video on YouTube, you can't replace it.
If you want to do so, you'll need to upload a new one – but you'll lose your views, likes, comments and shares.
But you can still improve the videos you've already uploaded – here is how.
With the YouTube Editor, you can trim some parts of your videos and keep everything else.
Believe me:
If you go back to your old videos, you'll see just how much fluff you left.
By cutting the useless fluff, you'll increase your video's audience retention.
In YouTube Studio, select "Videos" in the left menu, select a video you want to edit and then select "Editor" in the left menu.
Here you'll be able to trim parts of your videos: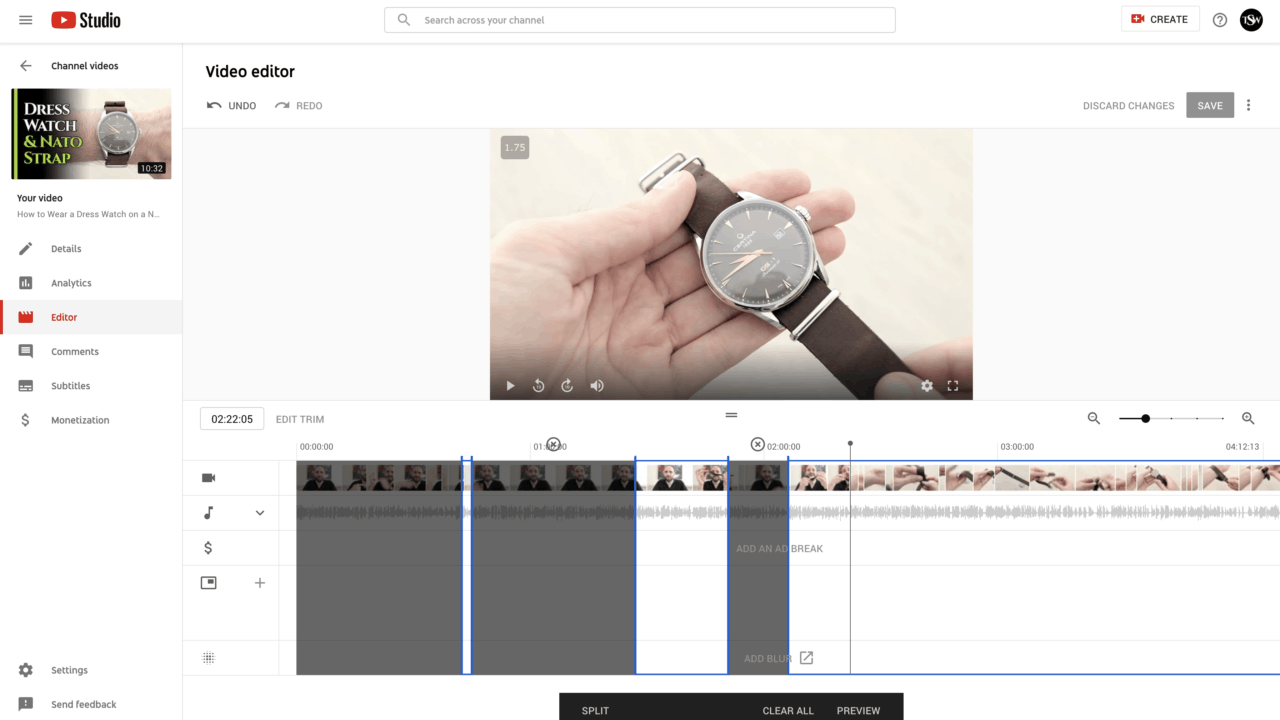 Here, I removed 3 useless parts in my intro, cutting 1 minute and 40 seconds of useless fluff (HOLY CRAP!!!) before the actual content.
The video is now so much punchier.
After you're done, YouTube will process your video and make the trimmed version available for your viewers – while keeping the views, likes, comments and shares!
Do this every now and then on your most successful videos (that are 6 months old or more).
You'll continue to make your future viewers (and the YouTube algorithm) happy!
93. Keep at it
Whereas as "be patient" is about short-term patience (think months), "keep at it" is about long-term patience (think years).
The thing most successful YouTubers have in common is they've been posting for several years.
And the ones that blow up immediately often come from another platform (like Vine, Instagram, or TikTok)… where they've been posting for years, too.
And of all the advice in this post, if you could only apply one – this is definitely the one.
Keep posting epic videos consistently and improve all the time.
That's the "secret" to getting more views on YouTube!
One last thing…
All the content on Misfit Hustler takes me a lot of time to create.
And what I shared with you here is basically what I share with my private coaching clients – for free.
So if you enjoyed this guide, please share this page with a friend or a community that may find it useful.
It would mean the world to me if you could spread the word.
Much love,
– Alessandro