(I have a funny feeling I'll regret this…)
When Justin Blackman talked about The Headline Project on Episode 92 of the Hot Copy podcast, I was HOOKED.
What better way to up your headlines game than to write a TON of them?
It sounded like a lot of work. But it sounded crazy… and a lot of fun, too.
So what should have happened happened:
100 Headlines a Day for 100 Days
The Headline Challenge is "simple": write 100 headlines a day for 100 days.
Yes, that's 10,000 headlines!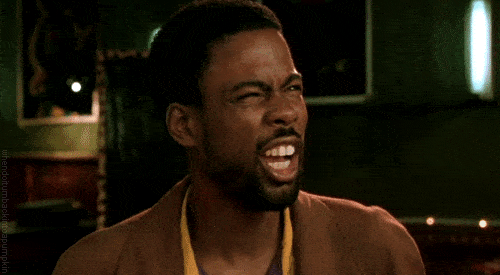 I can't imagine how "simple" this is going to be!
I can remember how hard it was for me to quit drinking soda for 30 days straight. (Where all I needed to do was… well, nothing actually.)
But THIS?
This is about coming up with 100 headlines. Every day. For 100 days.
"Calm blue ocean! Calm blue ocean! Calm blue ocean!"
In a hurry? Jump directly to the table of contents of all 10,000 headlines!
Why Focus on Headlines?
For a long time, I thought that SEO was the #1 skill to learn to succeed in business.
I changed my mind.
I still think SEO is super important, but it will have to settle for rank #2 now (sorry).
Here is why:
You can't succeed in business – any business – if you don't know how to sell
You can't sell if you don't know how to persuade (copywriting for the win!)
You can't persuade if you don't know how to grab someone's attention
You can't grab people's attention if you don't know how to write a good headline
QED.
(Gary Halbert fans would argue that small bag of dirt could work better to grab someone's attention, but I haven't figured out how to put actual dirt on a website yet.)
It doesn't matter whether you write a headline for a Facebook Ad, a blog post (thus Google Search) or YouTube… Even with a billion impressions, without a good headline, nobody clicks.
No attention => no persuasion => no sales => no nothing.
(This is why I decided to learn copywriting, by the way.)
And to take it to the next level, I'm beginning with headlines – HARDCORE.
A Few Rules (to stay sane)
1 day = 1 product or service – 100 headlines for the same exact thing!
Any kind of product or service is on the table (real or not) and suggestions are welcome – I love Justin's idea of using Kickstarter or Beta List to find ideas
STRICTLY no challenge during weekends (more on this later)
While practicing, if an idea hits my mind, it has to be in the list – no censorship, no editing!
Why It's Gonna Suck
1. Dad > The Rest
My dad's not well, so I currently have a hard time focusing.
But also: sleeping, working, playing, pooping… all of this is out if he needs me.
No exception.
2. Pardon My French
Believe it or not: I'm a French native speaker.
Even if I'm fluent in English, reading Justin's headlines just made me feel… humble.
I don't know all the tiny subtleties of the English language, like I do in French. I love puns, but don't know of I'll be able to pull these off.
It's gonna take me a lot of time to come up with ideas. Let alone 100 of them. Every. Single. DAY!
[insert more useless brain chatter]
TL;DR – it's not gonna be perfect. But it's okay – the goal is practice and experimentation, not perfection.
3. Work / Life IMBALANCE
Justin shared that, on day 40 of his challenge:
"My wife was over it. My kids had stopped asking me to play with them because they knew I'd say no."
I don't want to ruin my relationship and become a social misfit.
So weekends are a strict DMZ – no headlines. Same for holidays.
(Sorry headlines, you'll have to wait.)
And also: life gets in the way, shit happens, and all the good stuff.
TL;DR – There are gonna be days off. This challenge is gonna take at least 24 weeks to complete. Bear with me guys!
Why It's Gonna Rock
Well, first of all, THIS:
Yes, THE Justin Blackman of the Headline Project!
But also, I'll get to:
practice copywriting and English, a lot
get better at writing headlines (hopefully)
have fun (we'll see about that one!)
get stuff out of the gate – no fear, no excuse
In exchange, you'll get to:
make fun of my fails (it's okay, I'll make fun of myself too!)
get a confidence boost to try it yourself, if you want to
… you tell me!
The Time Is Now
Enough talking – it's time for action.
I'm excited! And scared…
Ready, set, GO!