You're reading Day 14 of The Headline Challenge.
When I started this whole "passive income" thing, my projects were doomed to fail.
Why?
Because they were not in a profitable niche – I didn't think about how to properly monetize them!
I would take me weeks before realizing the content and websites I created were never going to generate any income.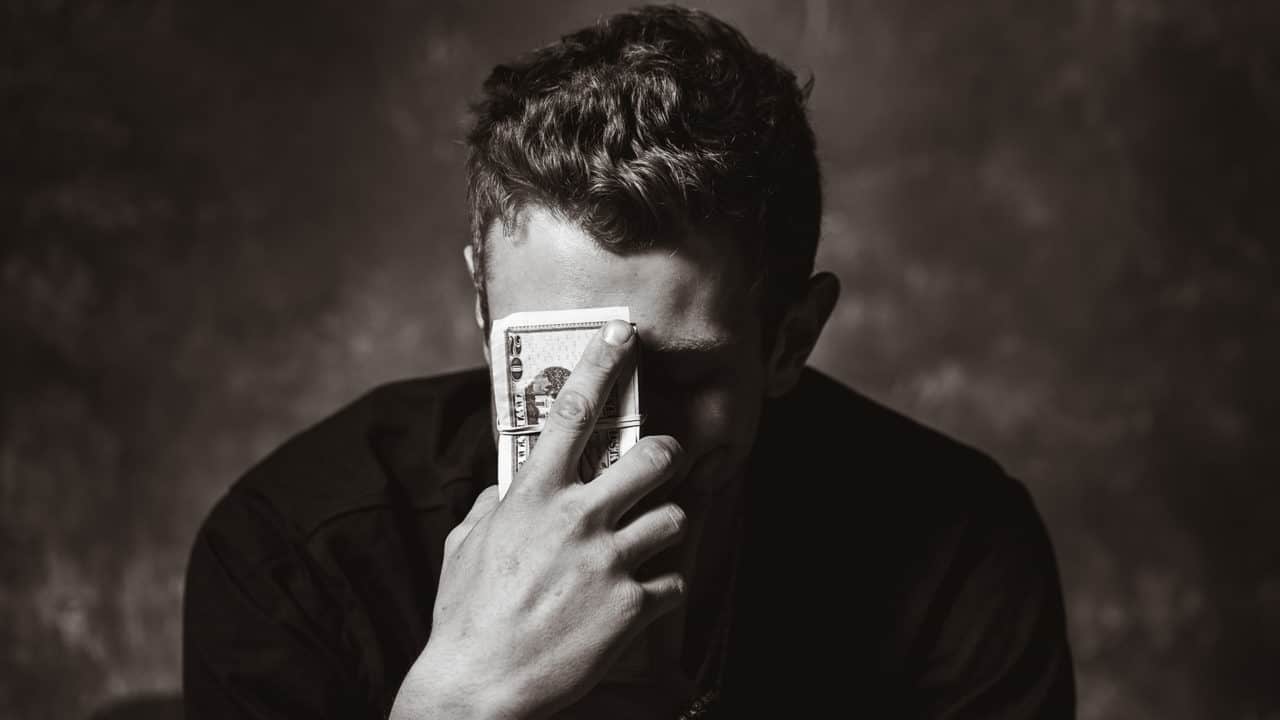 Big mistake.
Before writing a single word or recording a single video, it's crucial that you know how you will monetize your project!
(Unless it's only for fun and you don't mind wasting time, but I assume that you're here for business purposes).
I'm planning to write an article about this and record the related YouTube video.
So you don't waste time and money on a niche (or angle) that will never make you any money.
And when I do, I want to have a headline ready for it (specifically the YouTube video).
Here are my 100 attempts.
The Headlines
How to never earn money online
Forget about everything you've heard about monetizing your blog
Stop putting Amazon affiliate links everywhere! (and do this instead)
Failed passive income attempts – confessions of a digital marketer
Are you making these 9 fatal mistakes with your blog?
Your blog might never make any money. Discover why.
Those niches that bring no money: how to recognize them
Would you rather have $2.5 or $25 RPM? How to monetize your website
These 5 mistakes will cost you YEARS in trying to make money online
How I lost months by NOT asking myself these 9 crucial questions about monetization
Absolutely everything you wanted to know about blog monetization
Passive income: it's not as sexy as it seems
Passive income works. Just not the way you think it does.
Aspiring digital marketers: these are the 9 questions you MUST answer to make money online
9 must-answer questions to monetize a blog
Tired, frustrated and demotivated: the truth behind passive income
How to monetize a website when you never wrote a single article in your life
How to monetize a website and not wait 18 months to see your first sale
Make your first sale in 3 months flat: how to monetize a blog
The path to earning a full income online is long. Take a shortcut with these 9 tactics.
I wish I answered these 9 questions about monetization before starting a blog
Passive income: the ultimate checklist
The ultimate guide to monetizing your website and YouTube channel
Forget to answer those 9 questions and you'll never make money online
Been trying to make money online since more than a year and still no revenue? Read this NOW!
Making money online is not an art – it's a science. Here is why you're failing.
The 9 reasons why your website is not making any money
Here is why you don't make money online (and how to fix it)
How to earn a full income in 24 months with no prior writing experience
The 9 questions you need to answer if you want to make money online
Make these 9 mistakes and your side project will never make money
Make these 9 monetization mistakes and you'll never make money online
Trying to make money online? Here is everything you should know about monetization
9 mistakes every newbie blogger makes while trying to make money online
Website monetization: you're doing it wrong
These 9 questions about monetization are worth 12 months of your time (and $20K). But here they are, free.
Old-school affiliate marketing is dead. To earn money online, try this instead.
Why seasonal topics suck (for a first blog)
The dirty truth no digital marketer tells you about picking a niche
If monetizing a blog was easy, everybody would start one. Here is a shortcut to make money with your website.
Let go of the shiny object syndrome and focus on a monetization strategy that works
The only monetization strategy worth pursuing for your blog
Pick a niche and don't screw up. If you do, you'll work for months and never earn money.
It's still possible to earn money online in 2019. Unless you do these 9 fatal mistakes.
The 9 mistakes I made while trying to monetize my first website
How I lost 4 months by writing content for a dead niche
Why I abandoned my first, second and third niche site ideas
I couldn't make money with my first 3 blogs. Here is everything I learned about website monetization.
The hardest lesson I learned while trying to monetize my first website
I thought I had found a profitable niche. I lost time and money instead.
Pick the right niche for your website, or die trying
Too broad, too bland or too cheap: beware of how you choose your blog's niche
Not all niches are created equal: the 9-point checklist to make money online
The 9 characteristics of niche websites that make money
How to monetize a blog: the ultimate guide
9 mistakes to absolutely avoid when monetizing your first (or next) website
The beginner's guide to monetizing a website
Ads, affiliate marketing or info product? How to monetize a blog.
Here is why I abandoned 3 websites (before making any money)
Monetization lessons learned from building 3 unprofitable websites
Here is everything I learned while trying to monetize my 3 first websites
Website monetization fails: why you'll never make money with your blog
These blogs that never make money
Why most blogs never make money
Why monetizing your website will fail (and what to do instead)
9 rookie mistakes when monetizing your first website
Watch this video before picking your first niche
Watch this video before monetizing your website
Don't pick a niche site idea before watching this video!
Write content then try to monetize it? It's the other way around!
Give your website a fighting chance by asking your these 9 crucial monetization questions
9 ways your website could never generate any revenue
How to PROPERLY monetize a website (it took me 2 years to figure this out!)
9 misconceptions about monetizing a blog
9 questions every pro digital marketer asks before building a website
9 questions about monetization you must answer before starting a website
Pick a niche that will earn you an income the first time
I failed at monetizing my first 3 niche websites, so you don't have to
Here is why I failed at monetizing my first 3 websites
Trying to monetize your blog? Ignore this video at your own risk.
Finding a niche that makes money is hard. Here is how to do it.
Why your website will never make any money
How to choose a niche that you can monetize right away
If I only I knew about monetization when I started…
The truth about website monetization
Monetizing your website is not about slapping affiliate links and pray. Here is a better strategy.
My fail-proof monetization strategy to make money online
My fail-proof strategy to finding a profitable niche
The ultimate guide to finding a profitable niche
How to find a profitable niche and make money online in under 3 months
How to find a profitable niche and not screw up with these 9 simple questions
9 essential steps to finding a profitable niche
Found a profitable niche idea? Ask yourself these 9 crucial monetization questions!
Why most niches are not profitable (and how to find one)
My first 3 websites were not profitable. Here is why.
Why 98.7% of all websites never make any money
The riches are in the niches: why picking the right niche is so important
Why your niche is not profitable (and how to find one)
Give me 30 minutes of your time and I'll make you find a profitable niche
You can find a profitable niche in 30 minutes with these 9 simple questions
PS: 9 is an arbitrary number, I don't know how many points there will be in the final article/video.
Completed in 57:13 (in 2 sittings)
How It Felt
I was on FIRE (the first 20 headlines were pretty bad, though).
I hit tiny plateau around headline #80, but rapidly got back on track
There are a lot of winners here…
Specifically #87 through #95. They have that strong "catchy template" vibe going on, but I think they're the best of the bunch.
I'll just have to write the article first because I don't know if I'm gonna push the monetization side, or the profitable niche side.
I guess you'll see when it's out 🙂
What I Learned
YouTube videos can get away with more clickbaity titles (specifically if you're targeting the algorithm, and not the search engine)
Shorter headlines feel more impactful (even if you can "convince more" with longer ones)
I'm always amazed at how I can find 100 headlines for the exact same article – I'll never say I have no idea ever again!