You're reading Day 15 of The Headline Challenge.
I'm a total noob when it comes to cryptocurrencies.
I know what they are and how volatile they are, but that's about it – I never invested in one.
And as a newbie, it can be very intimidating to take the leap and invest in one.
That's why I want to learn more about cryptocurrencies in general. (They make for an investment opportunity worth considering.)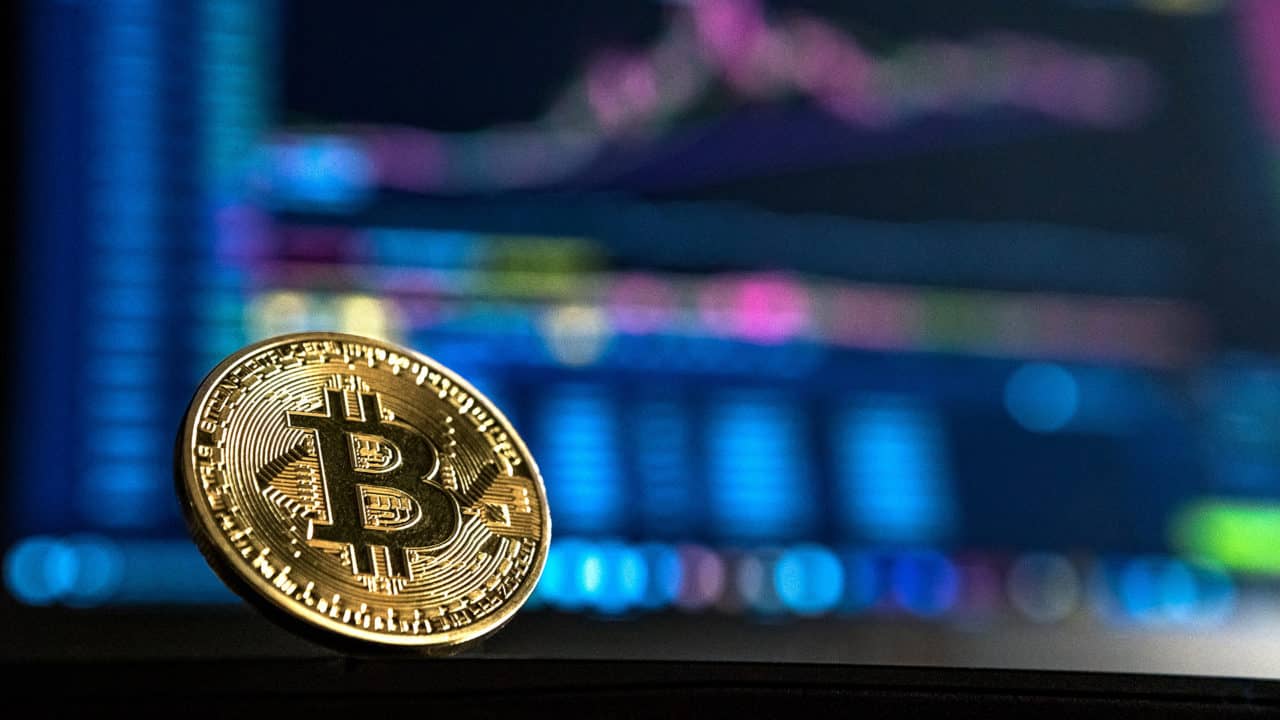 But also, I wanted to have fun finding headlines for a crypto trading bot (an app that automatically buys and sells cryptocurrencies depending on a set of instructions).
I just didn't pick a bot in particular because I don't know if they actually perform well… but they all do the same thing: automate your trades.
Let's find headlines!
The Headlines
Make Bitcoin work for you while you sleep
Can you take Bitcoin positions and make money while you sleep
"I couldn't believe I made $537 in 49 minutes just by clicking a button!"
Make 7% in compound interests every DAY (without thinking about it)
Achieve the Vanguard S&P 500 yearly performance… in a day
How to invest in crypto without the technical headaches
Risk management is complicated. Let a bot run the numbers for you.
Should you buy, or should you wait? Let THE BOT decide for you!
Buy low and sell high – just don't do it yourself
With THE BOT, you can actually buy low and sell high
Let a bot figure out when to go long and when to go short
How to become a Bitcoin millionaire with no trading experience
No trading experience and only 30 minutes a day? You can still invest in crypto!
Here is how THE BOT helps the man on the street trade cryptocurrencies (and make money)
Double your investment in 30 days without ever buying a crypto yourself
Get the best personal crypto investment advisor: THE BOT
Cryptocurrencies are volatile. Use it to your advantage with THE BOT.
Cryptocurrencies can make you rich or broke. Make THE BOT decide the best moves.
THE BOT knows when to buy, and when not.
Should you sell or buy? THE BOT knows better.
Don't get distracted by confusing indicators – let THE BOT enter crypto positions for you
Sell and buy at the best time without tracking cryptocurrencies all day long
You can get Bitcoin-rich and have a life too!
You can trade cryptocurrencies, earn money and have a life too
Take the guessing out of investing in cryptocurrencies
Take the human psychology out of crypto trading
Crypto trading is hard and risky. Try THE BOT.
THE BOT make you stick to your crypto trading strategy, no matter what
"I don't know how to trade cryptocurrencies. But I still made +12% with Bitcoin last night!"
Why lose Bitcoin trades when a bot can win them for you?
How to buy cryptocurrencies at the right price every time
Enter your trading strategy, hit "go", and wait for THE BOT to enter the best positions for you
Set up a crypto trading strategy and let THE BOT follow it for you
Enter the best crypto positions without hand picking them
Technical analysis is overwhelming. Let THE BOT do it for you… and buy when it's worth it.
How to enter a winning position with Bitcoin without being a social misfit
No time and no crypto experience? You can still trade Bitcoin like a pro
THE BOT lets you trade cryptocurrencies even if you know nothing about them
Take the risk out of crypto trading
Buy and sell Bitcoins in 5 minutes without prior experience in cryptocurrencies
Let THE BOT pick the crypto trading strategy depending on your risk profile
Unlike you, THE BOT has no emotions. Trust him to know when to enter a position, and when to close it.
THE BOT helps you picking up winning positions and close them on time.
Enter winning positions and take a profit at the best price – every single time
Stop guessing – THE BOT decides the best positions for your crypto trading
Double your $1000 investment in a month by automatically buying cryptocurrencies with THE BOT
Don't lose all your money on your first crypto trade
Manage your crypto trading risk like seasoned traders
Don't take a losing trade ever again
74% of new crypto traders lose all their money within 3 months. Be part of the 26%
Only 4% of crypto traders make money after 12 months fo trading. Join the club today.
Manage your portfolio like the 1% successful crypto traders
Build a trading strategy and follow it to the letter for the first time in your life
Stop waking up in the middle of night – THE BOT will close a position when you earned money
Crypto trading bot for lazy traders
How you can make money trading Bitcoin almost instantaneously
How to trade Bitcoin when you feel completely left behind
The best kept secret of crypto trading
A simple way to trade Bitcoin that works for crypto newcomers
Why I stopped trading cryptocurrencies myself (and maybe you should to)
When I stopped trading cryptocurrencies myself, I began to earn money
The best is the one THE BOT took for you
THE BOT enters 3:1 trades 85% of the time
Send money, set your limits and let THE BOT trade cryptocurrencies for you
How to fast track your way to cryptocurrency trading
Finally revealed! The secret to consistently take winning positions on Bitcoin
Imagine trading cryptocurrencies without wiping your account on your first trade
85% of noob crypto traders wipe their account in less than 24 hours. Here is how to be part of the 15%
Are you making this crucial mistake with crypto trading?
The quickest and easiest way to get started trading cryptocurrencies
What no professional trader tells you about trading cryptocurrencies
Why you should trade cryptocurrencies yourself
Why most beginners wipe their crypto trading account (and what to do instead)
Forget everything you know about crypto volatility and risk
How 10,473 crypto traders made 10% of profit or more in less than a week
Don't trade cryptocurrencies until you try THE BOT
Don't burn your hard earned money and invest your savings in cryptocurrencies the safe way
The safest way to invest in Bitcoin
The ultimate bot to trade cryptocurrencies and make money
Trade cryptocurrencies automatically and start making money today
This headline has nothing to do with cryptocurrencies or trading bots. If you read it, let me know in the comments!
Instant cryptocurrencies profits
"I doubled my crypto account in 4 days!!!"
Become friend with the cryptocurrencies gods
Make money today trading cryptocurrencies without prior experience
Do you have what it takes to trade cryptocurrencies?
You don't have to study cryptocurrencies for 6 months before trading it
You can trade cryptocurrencies and make money the first time. Here is how.
When Bitcoin crashes, THE BOT closes your positions and rebalances your money on other cryptocurrencies
If I can make money trading cryptocurrencies with THE BOT, you can too!
Make a 10% profit on your crypto portfolio in a week, or you don't pay THE BOT
Don't let winning crypto positions slip by unnoticed
Don't rely on your mindset to trade cryptocurrencies – let THE BOT take the hard decision
See opportunities in crypto trading when others see chaos
They are doubling their crypto account every month
How have crypto account that makes money in a world of failed crypto traders
How to keep earning money with crypto trading while still sleeping at night
Make a full income trading cryptocurrencies automatically
No formal Bitcoin trading training? No problem.
Everything you need to know about making money trading cryptocurrencies
(THE BOT refers to an imaginary crypto trading bot – replace with your favorite one.)
UBER DISCLAIMER: all numbers and promises here are completely fake. Don't trust bots and don't invest in cryptocurrencies (or stocks) if you don't know what the hell you're doing!
Completed in 53:13 (in 2 sittings).
How It Felt
Meh.
I think I dislike 90% of these headlines.
They're not bad, but they're certainly not great either.
Templates helped me get to the end of this one – I felt like I repeated myself a lot.
What I Learned
topics and products that seem fun at first might not always be
being tired certainly doesn't help with creativity
I need to learn more about trading to instill more "problems" in these headlines